The large file size brings down the difficulties for sharing via email or uploading on the digital platform. Therefore, you must maintain its standard size to eliminate the issues. But, sometimes, the pdf becomes oversized. In this case, you must compress pdf file or reduce its size to share with your co-ordinates without any difficulty or store them in the system storage without occupying much space. If you have a large pdf file and want to share it with your teammates, but cannot figure out what to do, read the article and know all the details we will discuss here.
PDF is called the universal file format because of its acceptance and accessibility on all devices. The plus point is that in pdf, the layout of the format is never compromised while sharing with others or accessed from different devices. It's why pdf is used mainly for personal, professional, and commercial purposes. You need to keep in mind the pdf file size and maintain the standard size below 1MB for sharing via email or any other digital medium. A 1MB or less pdf file can be shareable, and if the size exceeds it, you need to compress pdf size.
Further, reduce PDF file size quickly to fit into any folder and occupy little space in the system storage. Space issue affects your PC performance directly. You cannot deny that the more you release the space to run the system, the more productivity. Hence, you can reduce PDF file size and store them in the system storage that doesn't affect the speed limit of the PC.
Therefore, here the storage and sharing PDF file option leads you to shrink the size to fit into the mail body and hit the destination box without any hassle. If you think about how to compress pdf file without much effort, stay with the write-up and let us show you the best ways to reduce or compress pdf size. Here we go:
The best ways to reduce or compress a PDF file
PDF Agile: Compress PDF file without quality loss
If you're looking for a Pro tool that can perform with advanced technology, PDF Agile could be the best option to finish your task. Its advanced algorithm helps the users go through all the PDF-related workflow. It offers many high-end features to the users. The tool's advantage is that you can conclude that PDF Agile is a complete PDF solution for all your PDF needs. Compressing the file, converting the format, editing with all valuable elements, and maintaining the quality is the best part of this software. Compatible with Windows's latest and previous versions, the software can produce the same results with all the arrangements.
Why should you select PDF Agile?
The software can be the one-stop solution for all your PDF needs, influencing your professional requirements. There are plenty of reasons behind the selection, and the features and functions have all these answers. Let's know its features and functions to equip with the software.
The software offers pro edit options that include reflowing text across paragraphs, columns, and pages, document layout change, modifying text size, adding line space, multimedia, etc.

Convert PDF to Word, Excel, PowerPoint, TXT, or CAD without affecting the original format

You can organize your PDF with relevant stamps, watermarks, headers, footers, and many more.

The software offers robust Optical Character Recognition features to extract from images.

The availability of three modes reader mode, full-screen mode, and Slideshow to enhance your digital reading experience

The software has a password protection facility to ensure the security of your file.

An electronic signature option is also available.

It offers a translate option in PDF file text from one language to another.
The software is credible among users with these highly user-friendly features and functions. You can trust the tool to compress PDF size and store the file in the system storage.
If you're banging your head with an extra-large PDF file size, let's understand the compression process so that you can follow and annihilate the issue.
Before starting the process, make sure you install the software on your device.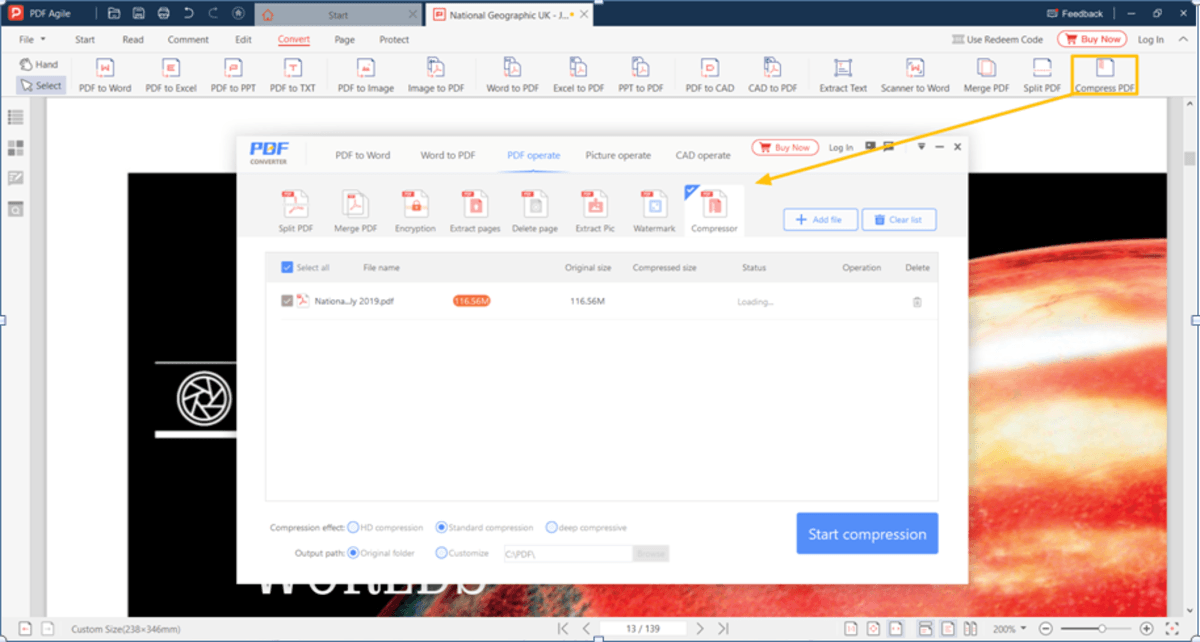 Step 1: Run the program and select the Start -> Compress PDF button, Or you can follow the Convert -> Compress PDF button to see the pop-up converter
Step 2: Select the PDF Operate -> Compressor button in the converter
Step 3: Add PDF files to the list
Step 4: Once you select the file, confirm the compression effect and output path
Step 5: Click on the Start Compression button and wait for a few seconds.
The fast pace software can reduce the file size within a blink of an eye. You will get a reduced crisp PDF file that perfectly fits into your system storage, and it's completely ready to share now.
How to Compress PDF file using chrome Extension and online tool?
As PDF is the universal format, you can access it from any device or browser. Therefore, the share and access from different devices may not impact the overall layout of the pdf structure. However, software play tricks with its quality and security aspects. Keep these significant two points while selecting any pdf software and save your valuable pdf files from unnecessary peeping out or data breaching.
Let's learn how you can compress pdf files with the help of different tools.
Method 1: Free ways to Compress a PDF File
If you are a newbie dealing with PDFs and want to reduce the size, try your hand on freeways. Here is the way:
1.1 Chrome Extension to Resize the PDF File: Zonepdf
If you want to try it for free initially, you can try Zonepdf to resize the PDF file size. Zonepdf, a aii-in-one pdf editor, merger, and converter considers an excellent choice to compress PDF. The extension comes with a simple drag and drops option, and within a short span, you can reduce the file size and make it fit for sharing via email. Unlike other free tools, the pdf tool also has advantages and disadvantages. You must know and consider all these key points while using it.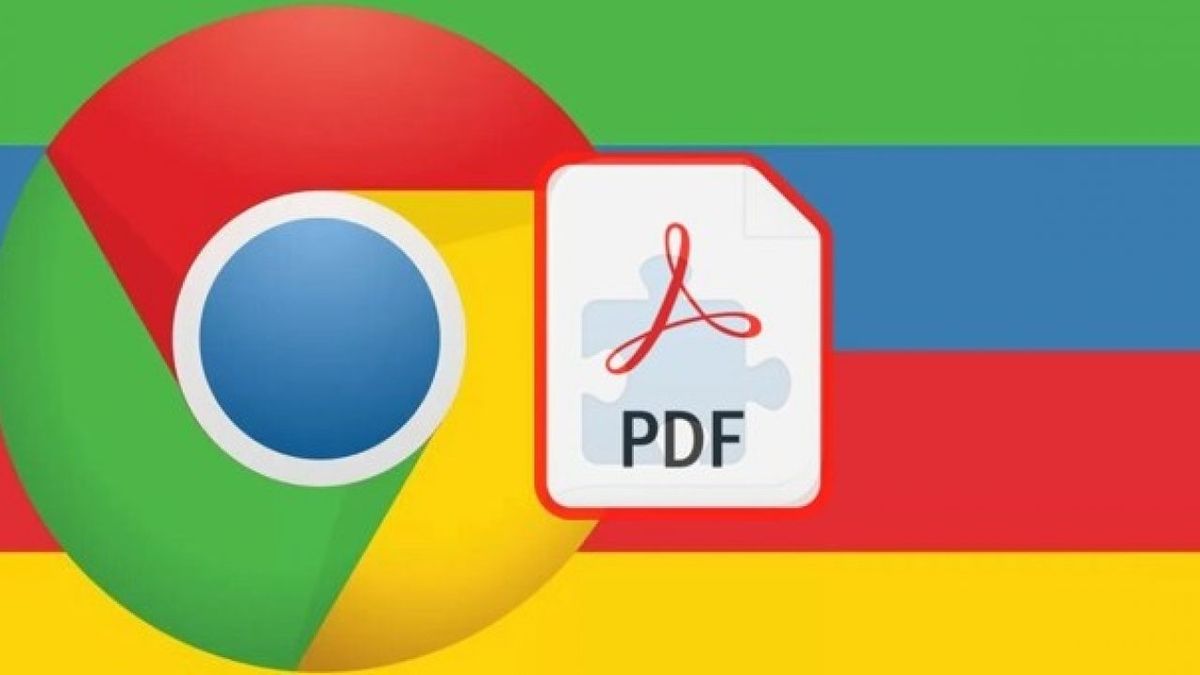 Pros
Simple and easy interface

The drag and drop option is available

Finish the process within a short span

Compatible with device
Cons
No advance option is available

Limited customized option

Privacy concerns for Google tracking
1.2 Online PDF Compressor: Compress PDF file with an Online tool

Online PDF Compressor could be a considerable pick if you're looking for an online tool to compress the PDF file. If you're in a hurry and don't want to download or install any tool to compress PDF files, take help from this tool. The plus point is that the tool can reduce the encrypted PDF file without breaching the security. With a stable internet connection, you can start the process anywhere.
Pros
It's a free tool

No need to install or download

An easy method to compress PDF file

It supports a large PDF conversation formats
Cons
Security vulnerable always there with Online tool

During Sign in or Sign up, you've to share your personal information

Not fit for extra-large PDF file
Bottom Line
When you want to save your system space storage or share a large PDF file, you need to compress PDF size. We have demonstrated to you the best ways to compress PDF. Above all, we strongly recommend you choose PDF Agile software and make room for all your queries regarding PDF, whether it's compress, merge, convert, split, rearrange, crop, presentation, etc. The tool can successfully produce large files into compressed ones that occupy less storage and are easily shared through emails.