Several online tools will show you how to convert a PDF to landscape. You might also want to change the landscape orientation of a PDF file to portrait. In this case, you will find more free tools that also show you how to change the orientation of PDF permanently.
Trying to convert PDF to landscape online will be compulsory if you have a Word document or a school thesis to submit. For example, if you have a thesis to submit, you might have to list out all the landscape pages one by one or, better still, convert the landscape pages to portrait pages with a free tool that shows you how to convert a PDF to portrait. Another scenario where these tools will prove helpful is if you have some PDF pages with images scanned incorrectly.
A widespread tool for changing the orientation of a PDF file in Adobe Acrobat DC, but this feature can only be used if you are using one of the subscription plans. Using a regular Adobe Acrobat DC account, you can only view the PDF in different orientations and not save it permanently.
How to Convert PDF to Landscape Online
If you do not want to spend a pretty penny trying to convert PDF to landscape online, you can use another great tool called PDF2Go. In this section, you will see how to change orientation of PDF permanently with this tool.
Convert PDF to Landscape with PDF2Go
PDF2Go is a free tool that helps you easily edit, rotate, compress, merge, protect, split, unlock, and do lots more with your PDF files. This tool does not require any installations, files are processed speedily with high-quality results, and you can be assured that your PDF is safe. A particular feature you will find helpful if you are looking for how to change PDF orientation is the Rotate PDF page feature. This feature allows you to rotate as many PDF pages and save them.
If you decide to use the free version of this tool, you still have access to all features. The only drawbacks are the size of the file you can edit and the number of files you can convert at once.
Step-by-Step Guide: How to Convert PDF to Landscape Online with PDF2Go
Step 1. Go to the official website. Upload the PDF file you wish to edit.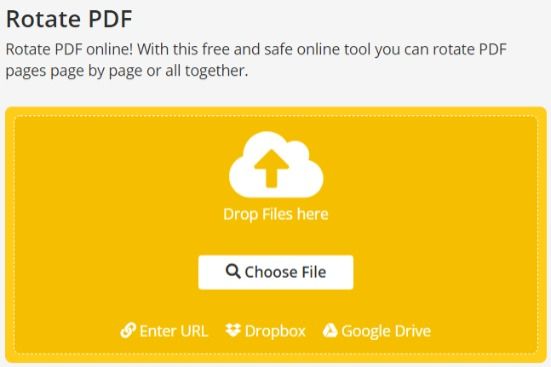 Step 2. Use the purple rotate buttons to rotate your PDF page.
Step 3. Click Save as. Download the edited file.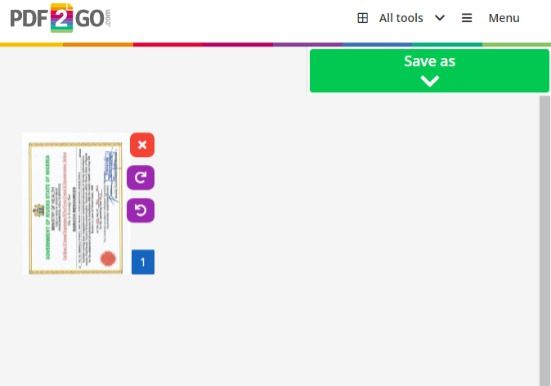 ---
How to Change PDF to Landscape in Adobe
Adobe Acrobat DC allows users to convert PDF to Landscape online using the page thumbnails and the organize pages tool. You can also view separate pages of the PDF file in different orientations without changing the PDF.
Adobe shows you how to change the orientation of PDF permanently. The tool creates an incredible workspace for internet users. You can edit PDFs, scan, combine or merge multiple PDF files and export them with the assurance that they are safe. Adobe is the central hub for all PDF files.
Due to the nature of PDF files, you cannot easily edit or modify the content. While you can modify the PDF or the images it contains, you cannot repaginate the whole document to accommodate longer or shorter forms.
Guide on How to Change PDF to Landscape in Adobe
The steps to convert PDF to landscape online is the same for Adobe Acrobat 2017 and Adobe Acrobat 2020 and also the same for PC and Mac. Follow the easy steps below to see how to edit PDF to landscape.
Step 1. Go to Tools. Select Pages. Then choose the Rotate option.
Step 2. Right the Rotate button and select Add to quick tools

Step 3. Set the direction and rotate options in the Rotate Pages dialogue box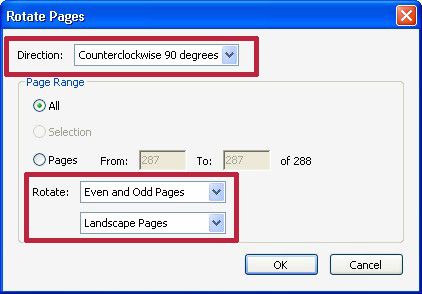 Step 4. Wait for your PDF file to change orientation. Save the PDF file
---
Change Orientation of PDF Permanently
PDF Agile is a free tool that helps you work with your PDF document. With this tool, you can easily edit, compress, secure, and create a new PDF file. It works like a word processor, thus allowing you to write text across columns, paragraphs, and pages. In addition, you can modify the text size to something desirable and easy to read.
This PDF tool allows you to change an image to PDF easily. You can even add watermarks to a PDF file and save it online or in a private folder on your device. The advantage is that you do not have to create an account before using it, and you can add multiple PDF files to the queue, so it converts all at once. If you want to use the tool offline, you can easily download the application to complete the entire conversion process on your Windows.
Key Features of PDF Agile
Protect PDF: You can protect your PDF file with electronic signatures, watermarks, passwords, and the redact information feature.
Redact PDF: The redact information feature allows you to cover sensitive information in your image before converting it to PDF.
Crop PDF: You can crop the images and adjust the pages of the PDF file.
Rotate PDF: You can easily see how to change PDF orientation
Guide on How to Change Orientation of PDF with PDF Agile
Step 1. Download and Install the PDF Agile app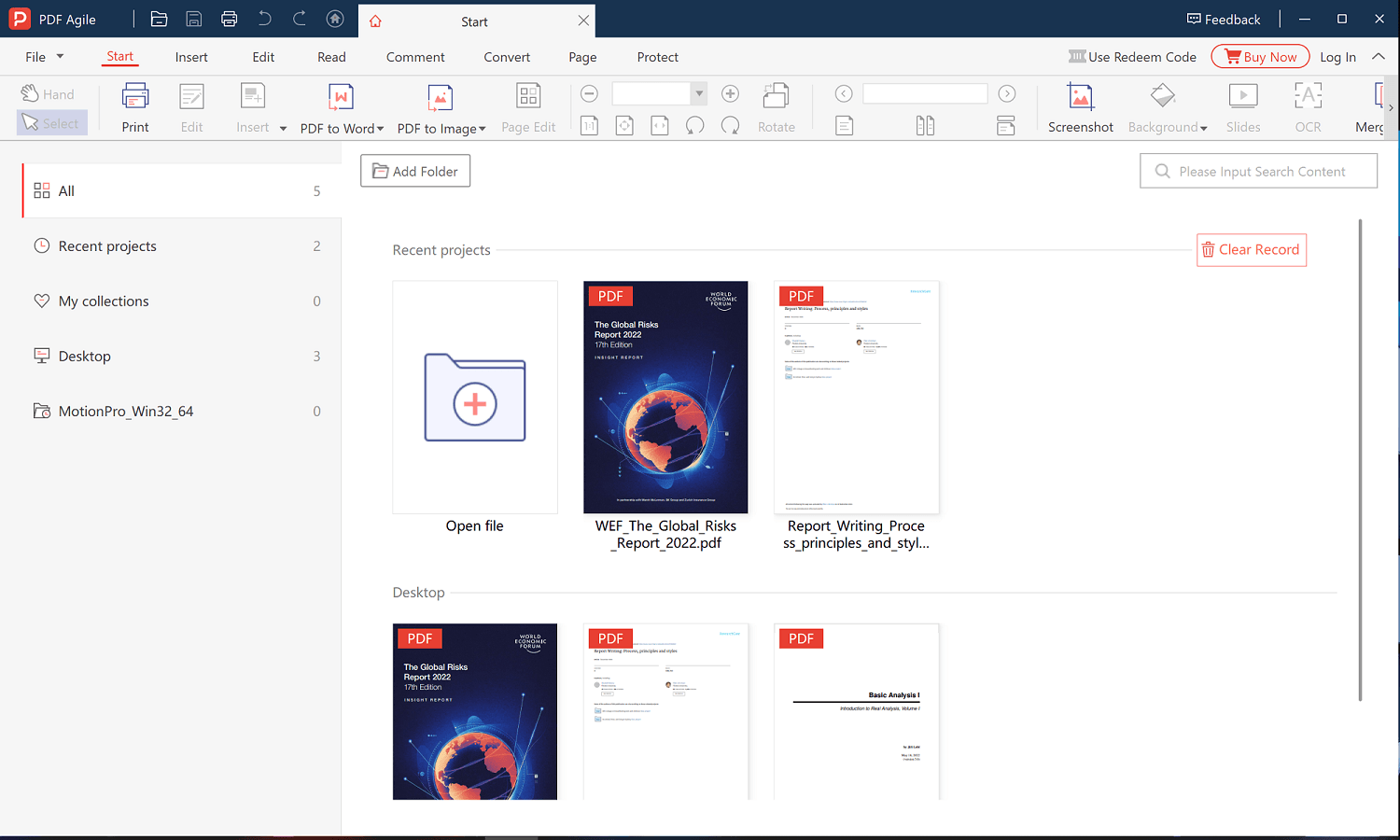 Step 2. Upload the secured PDF file you wish to edit
Step 3. Select Rotate on the toolbar
Step 4. Rotate PDF to desired orientation and save PDF