PDF is a popular format for sharing files, and you can open or read a PDF file on multiple devices, but you cannot edit the file without using a tool with a subscription plan. PDF files were not made for editing; they are used for signing contracts or adapting e-books for readers. It is quite a flexible and convenient file format, but there will be occurrences where you have to edit the PDF, and learning how to edit PDF on mobile becomes essential.
You might want to update your resume, modify a contract, or change a company letterhead or signature without typing a word document a fresh and converting it to PDF. There are a few ways to edit your PDF file for free. In this simple guide, you will see proven tips showing you how to edit PDF files online in mobile.
How to Edit PDF File Online in Mobile
You can easily edit a PDF file with the Smallpdf online tool or mobile app. Smallpdf is an app that allows you to see how to edit a PDF file on mobile. You can use it on iOS and Android for free. Download the mobile app, launch it, and easily see how to edit PDF file on mobile.
The Smallpdf app is a small hub for users looking for file management software to use at the office or remotely at home. You can reorder the pages, delete them, and even add blank pages to the file. The tool even comes with redo and undo options to remove mistakes quickly. Finally, highlight the text you want your readers to focus on. With this tool, you can make your PDF more appealing.
The highlighting options have different color palettes you can choose from. You can freely add text without going through the usual discomfort and edit the text. The tool is straightforward, and you can see how to edit the PDF file on mobile with the step-by-step guide below.
Steps on How to Edit PDF File Online in Mobile with Smallpdf
Step 1. Go to Smallpdf official website. Upload the PDF you wish to edit with the + button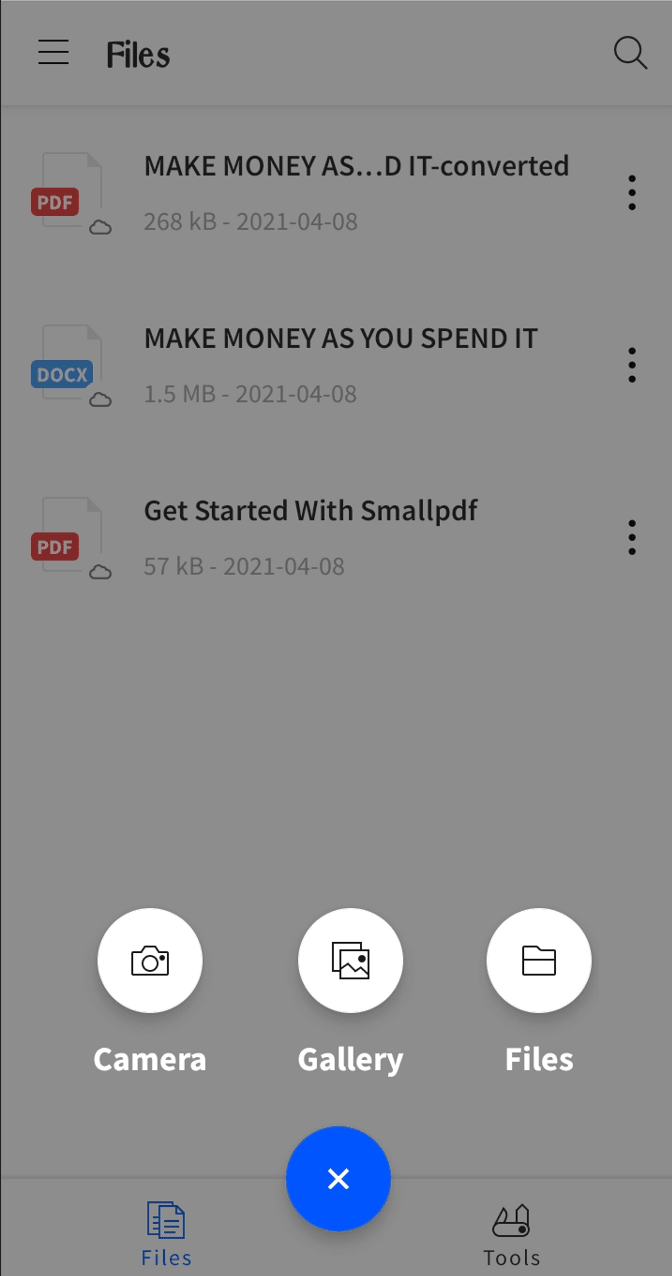 Step 2. Choose the desired action from the menu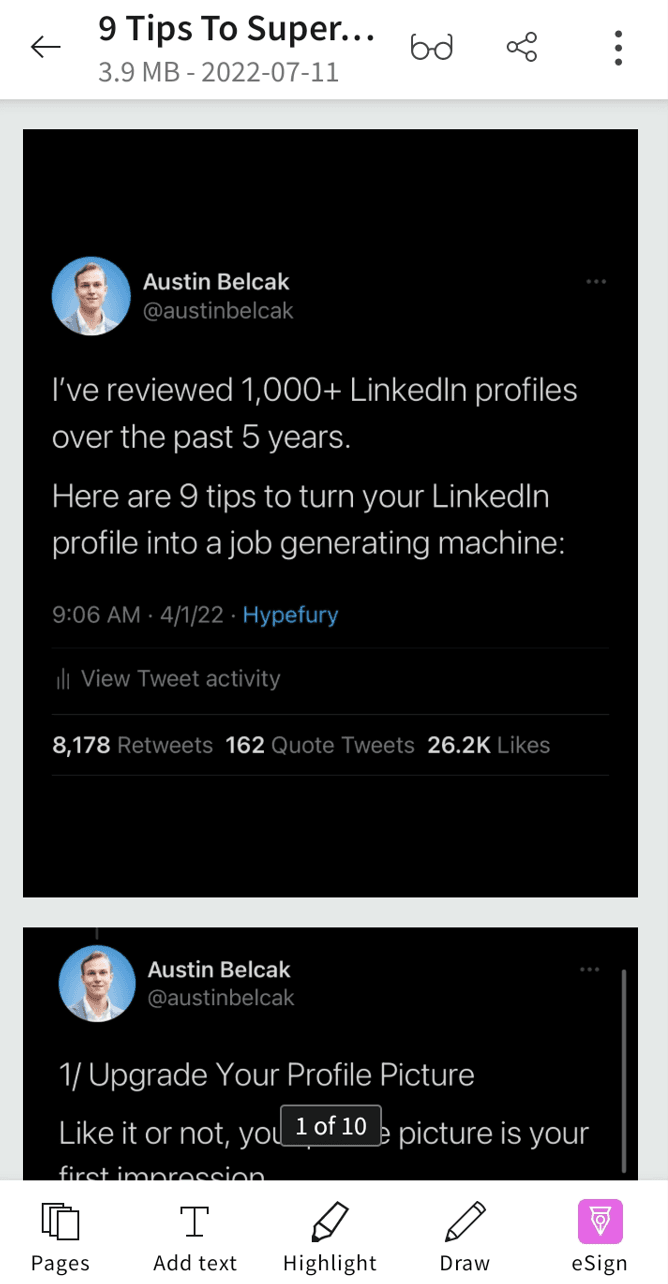 Step 3. Check the main menu to see your updated PDF
---
How to Edit PDFs on iPhone
There are several tools you can use to edit your PDF file on the go on mobile. In this section, you will see 3 apps that show you how to edit PDFs on iPhone.
1. Adobe Acrobat
In contrast to the desktop version, the Adobe Reader iOS app is quick and light and has a ton of incredible features to annotate PDFs as you read them. A PDF file can be highlighted, filled out, signed, and password-protected.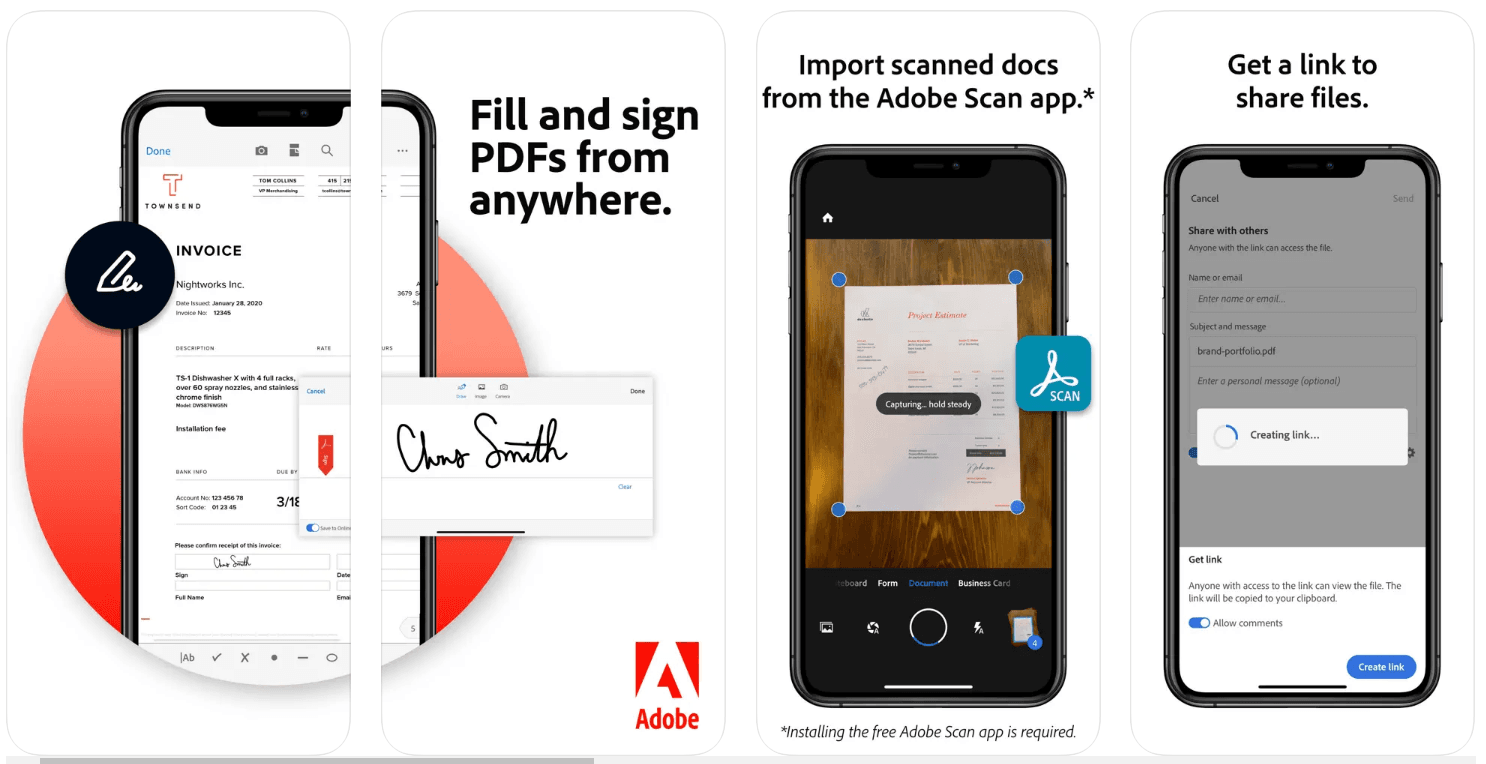 2. iAnnotate
This software is helpful for annotating PDF files. Users can draw on the PDF and highlight, underline, and strikethrough text. While both of the papers are open, you can switch between them.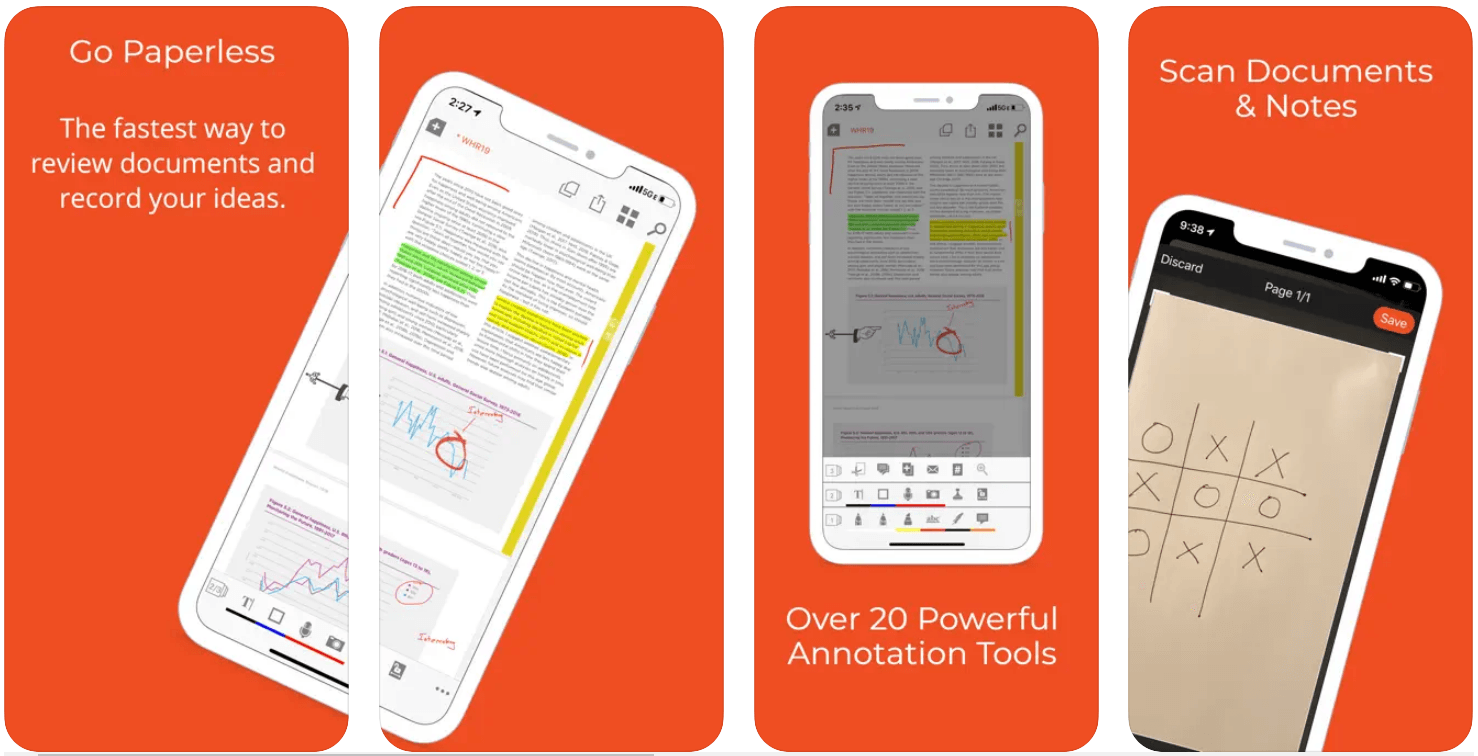 3. PDF Expert
This mobile PDF editor is excellent for annotating and organizing PDFs, but it also offers consumers a fantastic reading experience. It allows you to alter the content in PDF files and annotate and digitally sign documents.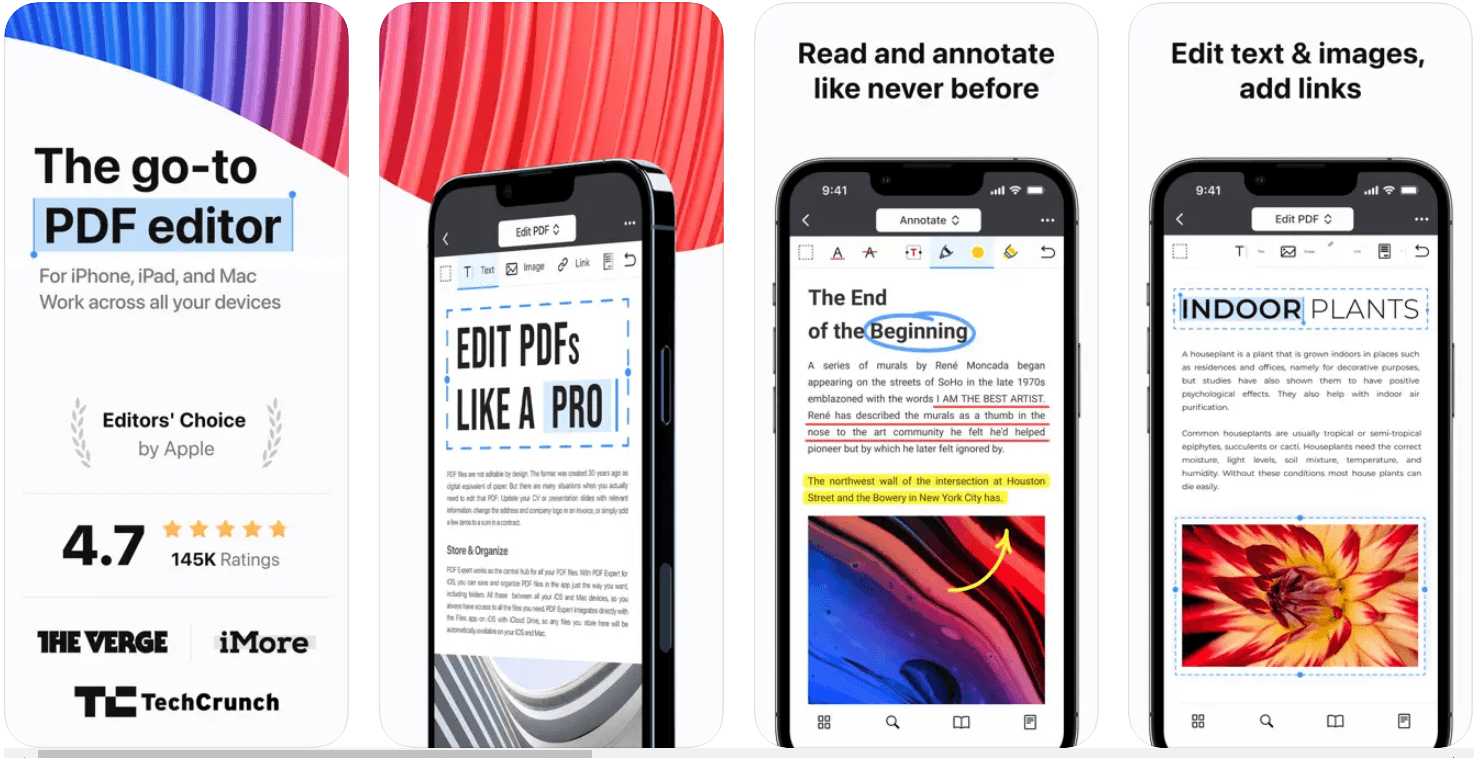 ---
How to Edit PDFs on Android
There are several tools you can use to edit your PDF file on the go on mobile. In this section, you will see 3 apps that show you how to edit PDFs on android.
1. PDFBear
You can use this fantastic PDF editor on your smartphone. With its extensive feature set, PDFBear gives you the power to edit PDFs as well as quickly split, merge, convert, fix, and compress PDF files.
For the best and most effective PDF to Word conversion tools, PDFBear has collaborated with Solid Documents. Having said that, it has a ton of PDF processing features in addition to simple PDF editing. It includes converters for PDF to Excel, PDF to PPT, and HTML to PDF. Because of this, PDFBear is the best PDF converter that you can use anywhere. It works with practically any model of PC, tablet, and smartphone.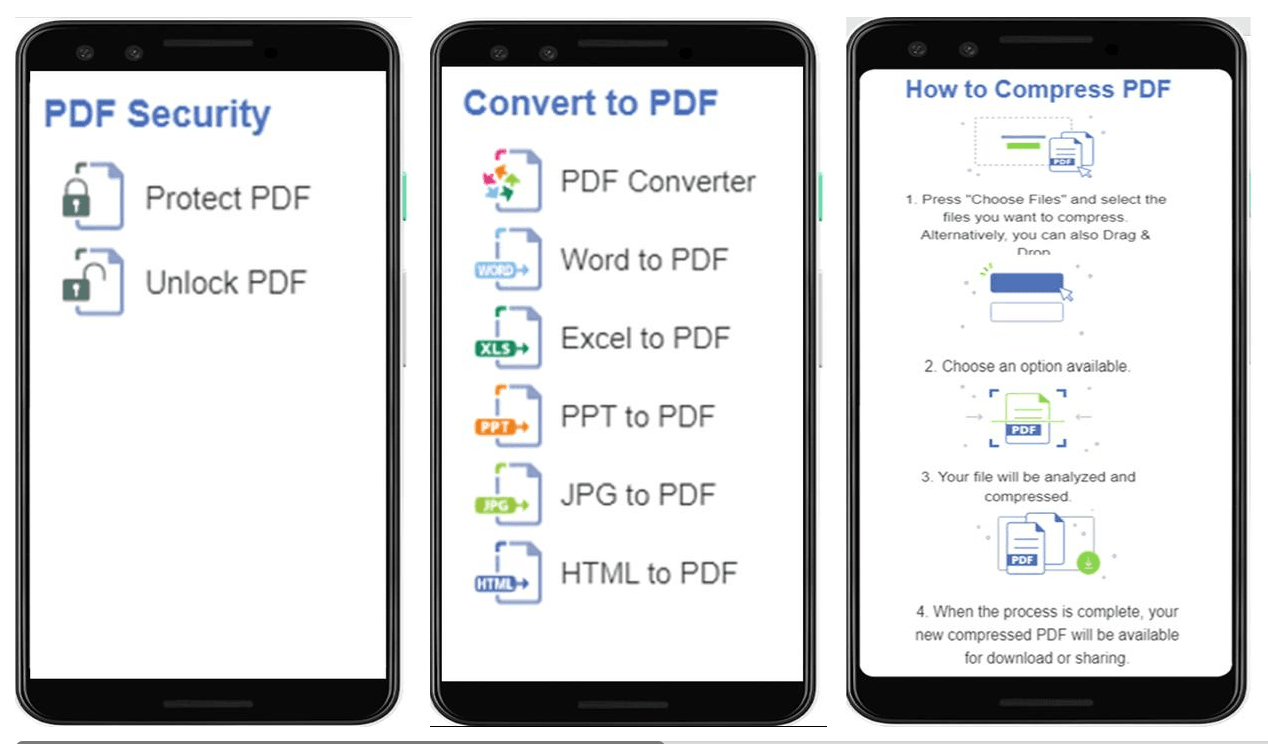 2. Foxit PDF Editor
Foxit PDF Editor is the ideal option if you want a complete, all-purpose PDF editor. The most flexible PDF service available is this one. You can edit PDF files with a variety of editing tools, and you can also secure and modify your files. It provides services for compression, viewing, merging, and splitting for a workflow that is optimized. Foxit MobilePDF has a simple design and straightforward instructions, making it quick and simple to use.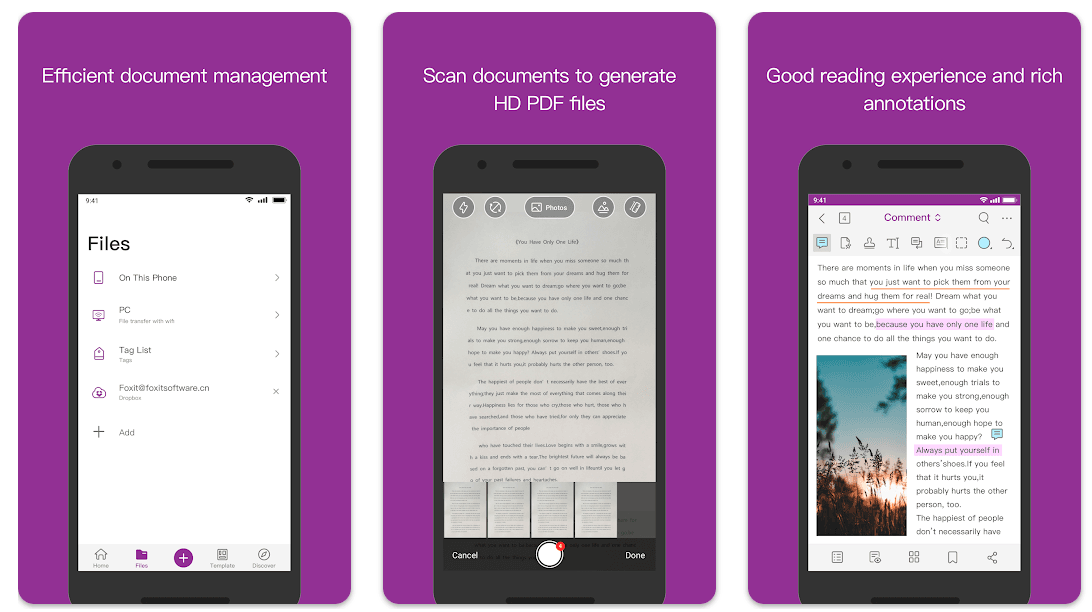 3. PDF Reader Pro
Majority of people only have experience using this brand to read and open PDF files for personal and professional use. It is still the most effective and reliable PDF word processor on the market. This is the only technique in this article that calls for a paid subscription. If you want to edit PDF documents for free, you can continue with the other platforms. You can customize your reading experience with the many annotating features in PDF Reader Pro.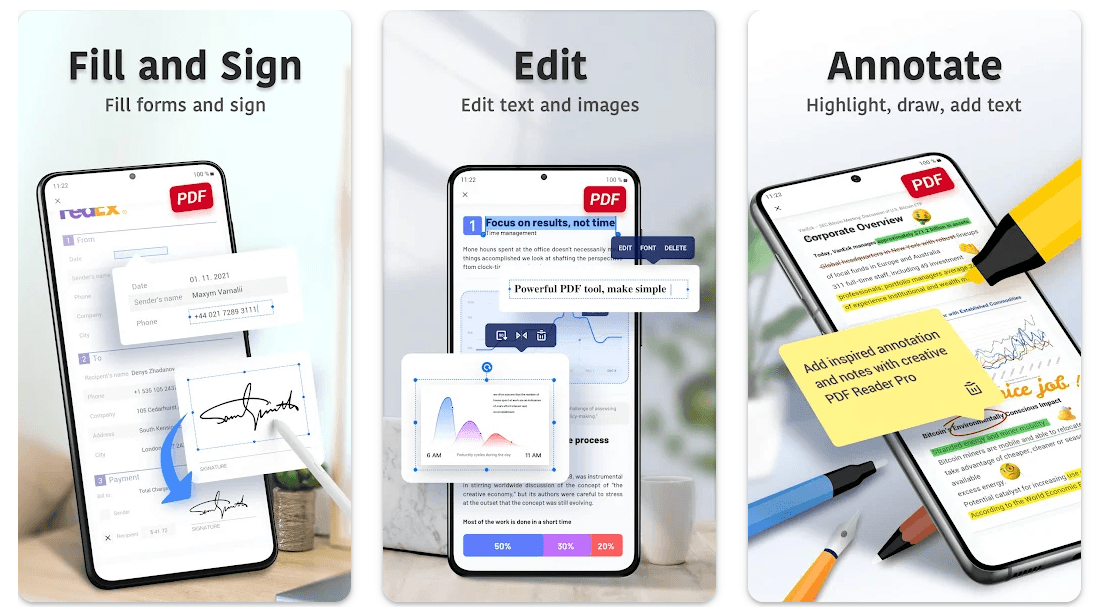 ---
Bonus: Edit PDF like Word
PDF Agile is a free tool that helps you work with your PDF document on mobile online. With this tool, you can easily edit, compress, secure, and create a new PDF file. It works like a word processor, thus allowing you to write text across columns, paragraphs, and pages. In addition, you can modify the text size to something desirable and easy to read.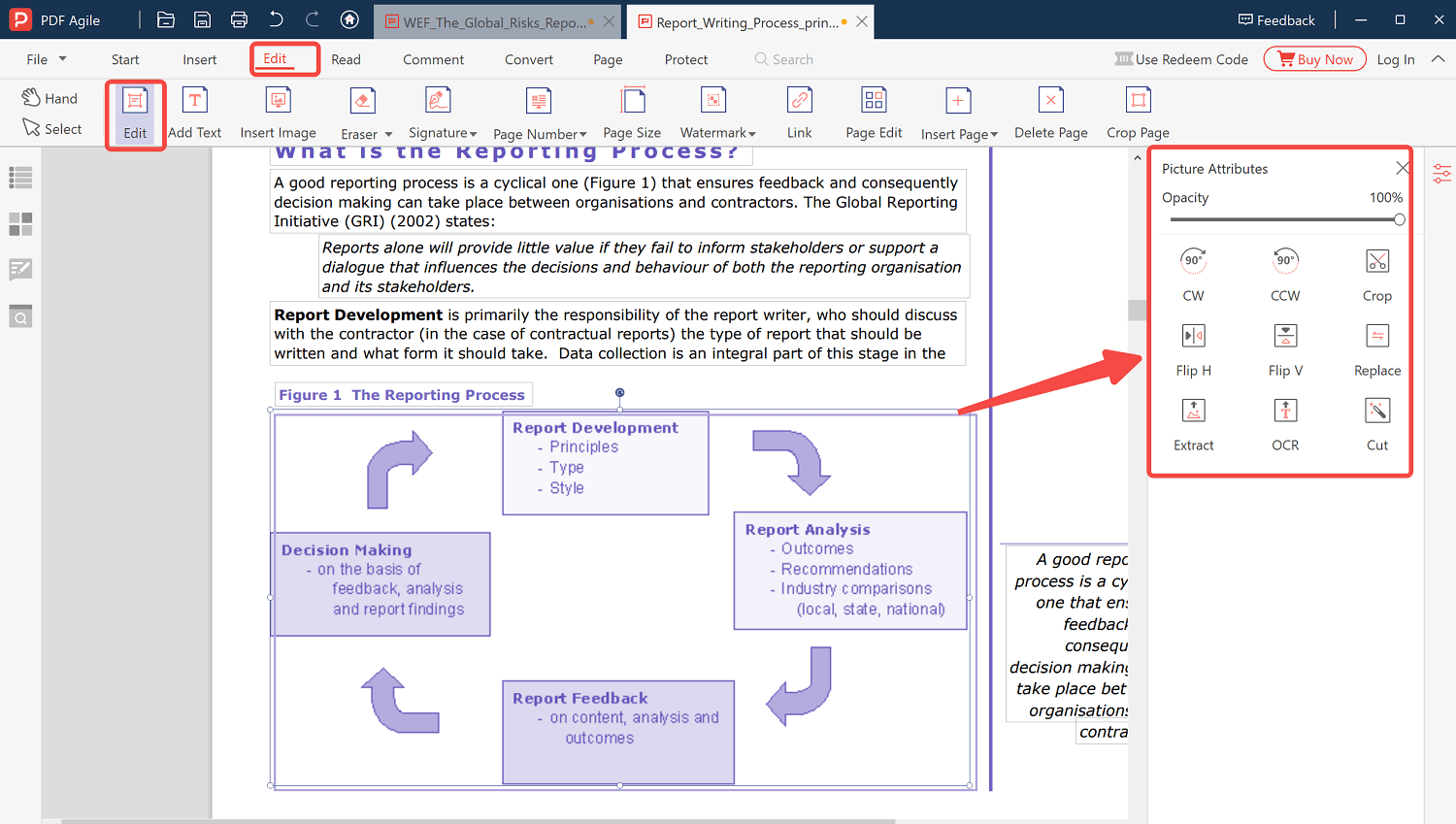 This free tool allows you to change an image to PDF easily. You can even add watermarks to a PDF file and save it online or in a private folder on your device. The advantage is that you do not have to create an account before using it, and you can add multiple PDF files to the queue, so it converts all at once. If you want to use the tool offline, you can easily download the application to complete the entire conversion process on your Windows.
Key Features of PDF Agile
Easily protect your PDF file with electronic signatures, watermarks, passwords.

Convert PDF to Word, PPT, DWG and other file formats online.

Redact information feature allows you to cover sensitive information in your image before converting it to PDF.

Edit PDF file easily as Word File.