Introduction
Converting one File into another format is always a chaotic and feverish task. But if you don't know how to convert files like PDF to Google Sheets, you'll spend hours 36just to figure out the simplest methods. So here are the 3 easiest ways to convert PDF to Google Sheets. You need to get the right online tools like PDF Agile and leaner these methods to download PDFs and Google Sheets easily, edit them, and then upload them.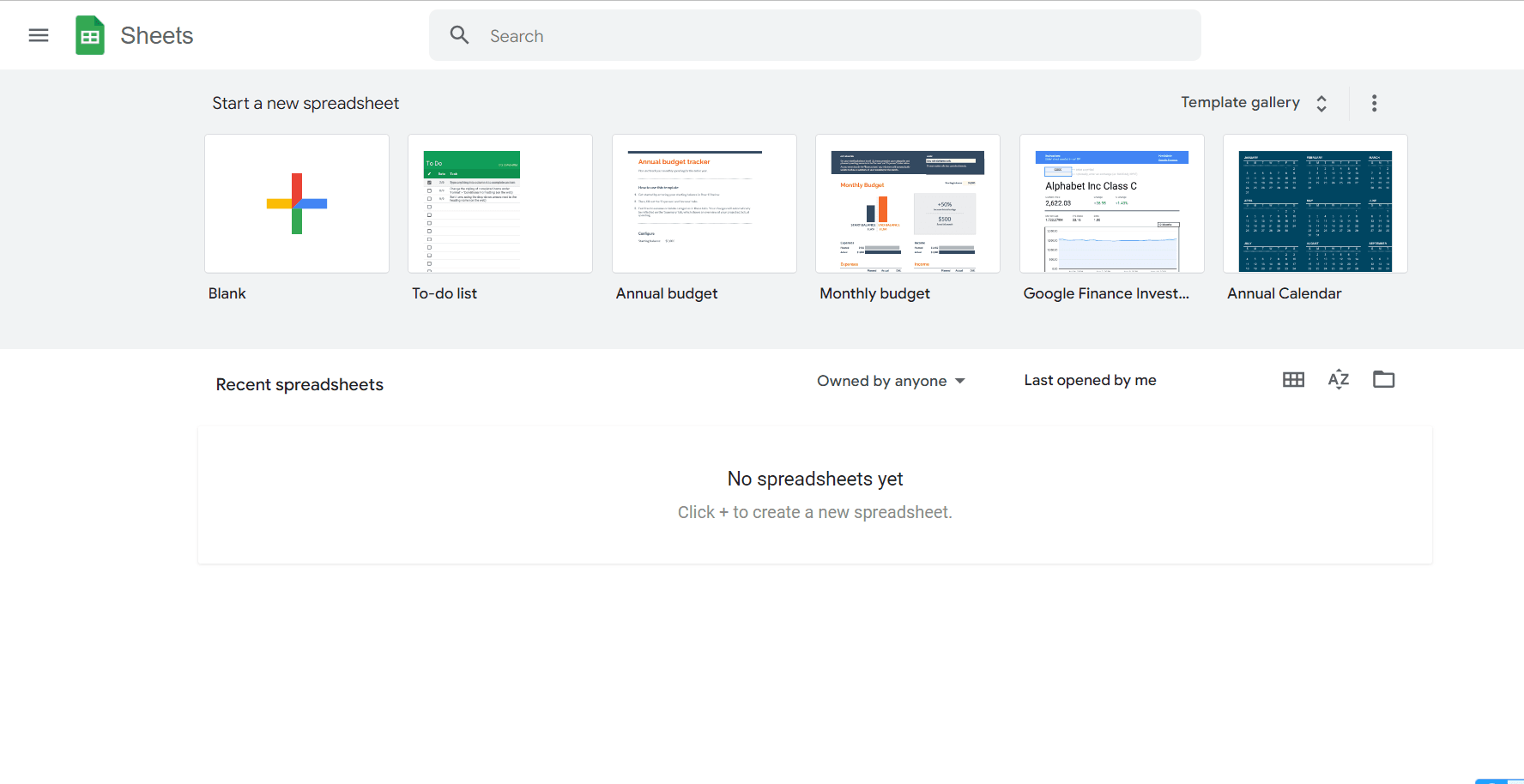 Methods
Method 1: Converting PDF to Google Docs and then to Google Sheets
If you aim to convert PDF to Google Sheets using the Google docs, then this is the method for you. It is one of the easiest yet simplest methods which consume a lot less time.
First, you must sign up on Google Drive and open it in your browser.

Choose the PDF file you want to upload and see it as Google Sheet. Click "Upload" on Google drive and upload the File.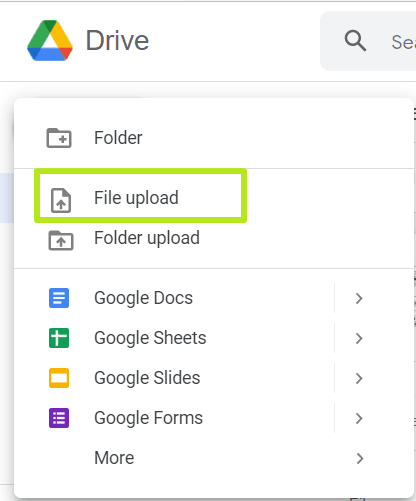 Right-click on the File and click on "Open with Google Docs".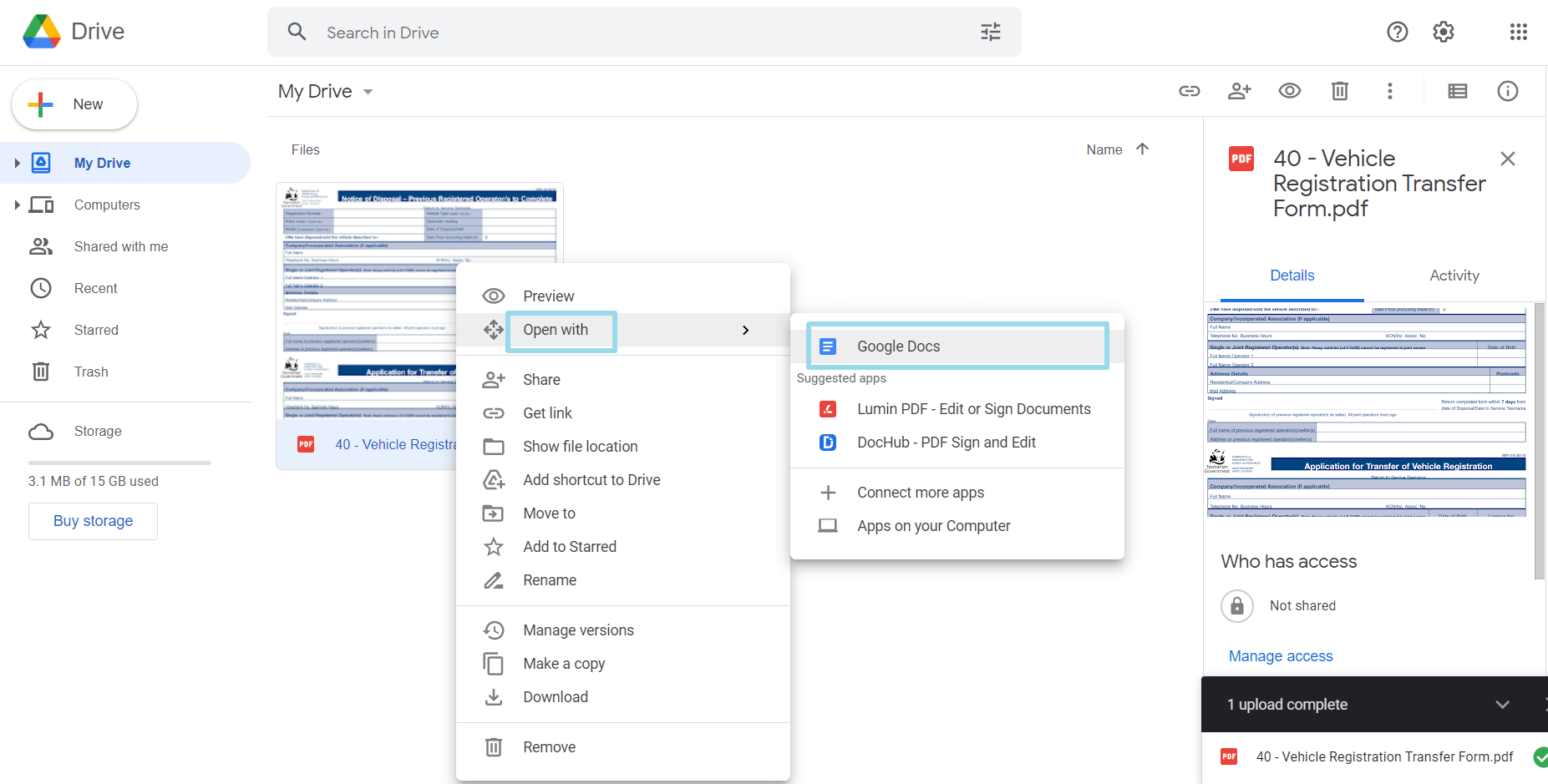 As the File is opened in Google Docs, you can copy-paste all the data and tables. Copy the sing Ctrl+C.

Now open a new Google spreadsheet in a new tab.

Paste the data using Ctrl+V in the new Google Sheet.

It will be pasted and saved automatically. You can rename the sheet ad download it by clicking on File and then download in any format.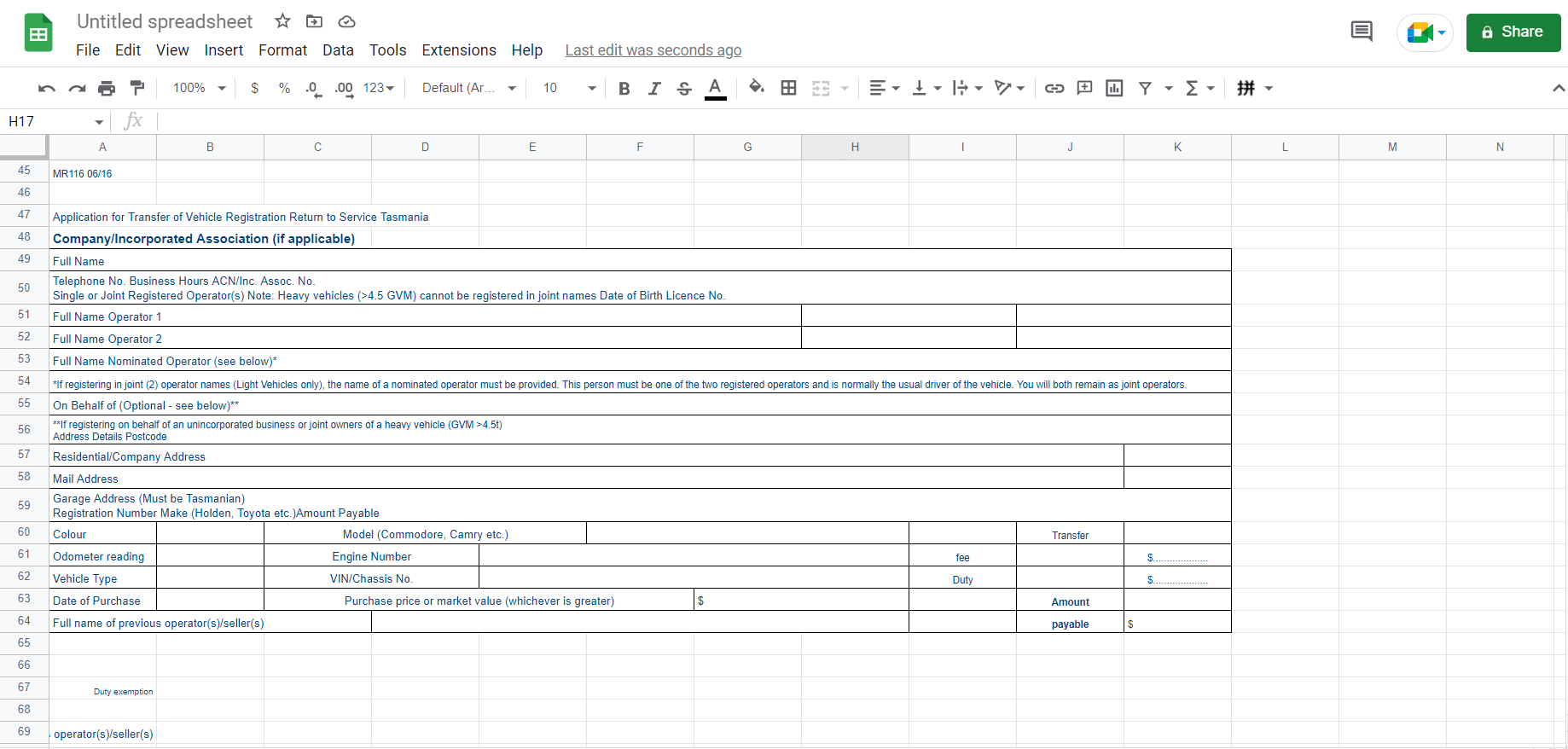 You can easily change the format and edit the tables by converting them into Google Sheets. Learn this method and easily copy PDF data without wasting hours building new datasheets.
Method 2: Convert PDF to CSV and then to Google Sheets
This is a method that is a little bit time-consuming and complicated. Learning it is great, but it might seem complex for people who are new to MS Office and Google Sheets. The steps are as follows:
Open the browser, sign in on your Google Drive, and upload the PDF file.

Once it is done, right-click on it and select "Open with Google Docs."

Once the Google doc is opened, press Ctrl+H to convert tables into plain text and click on "File" and then "Download".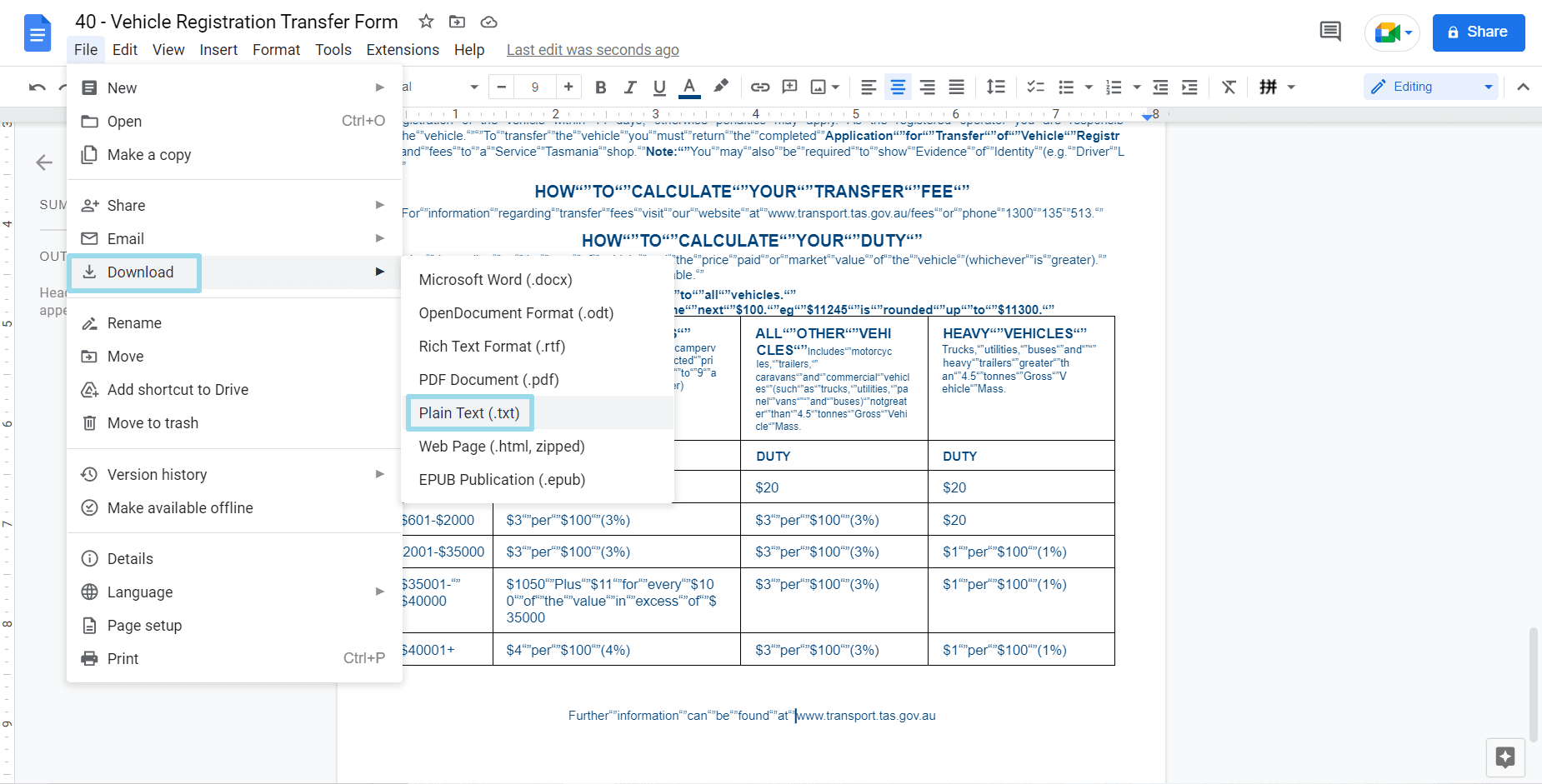 Then click on "Plain Text File (.txt)" to download the file as plain text in the CSV. Format.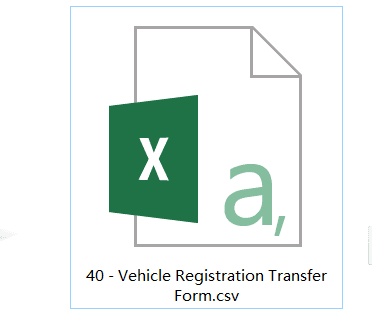 One Google sheet, click on imports and select this file to open it. So this PDF file is converted into CSV. And then uploaded on Google Sheets.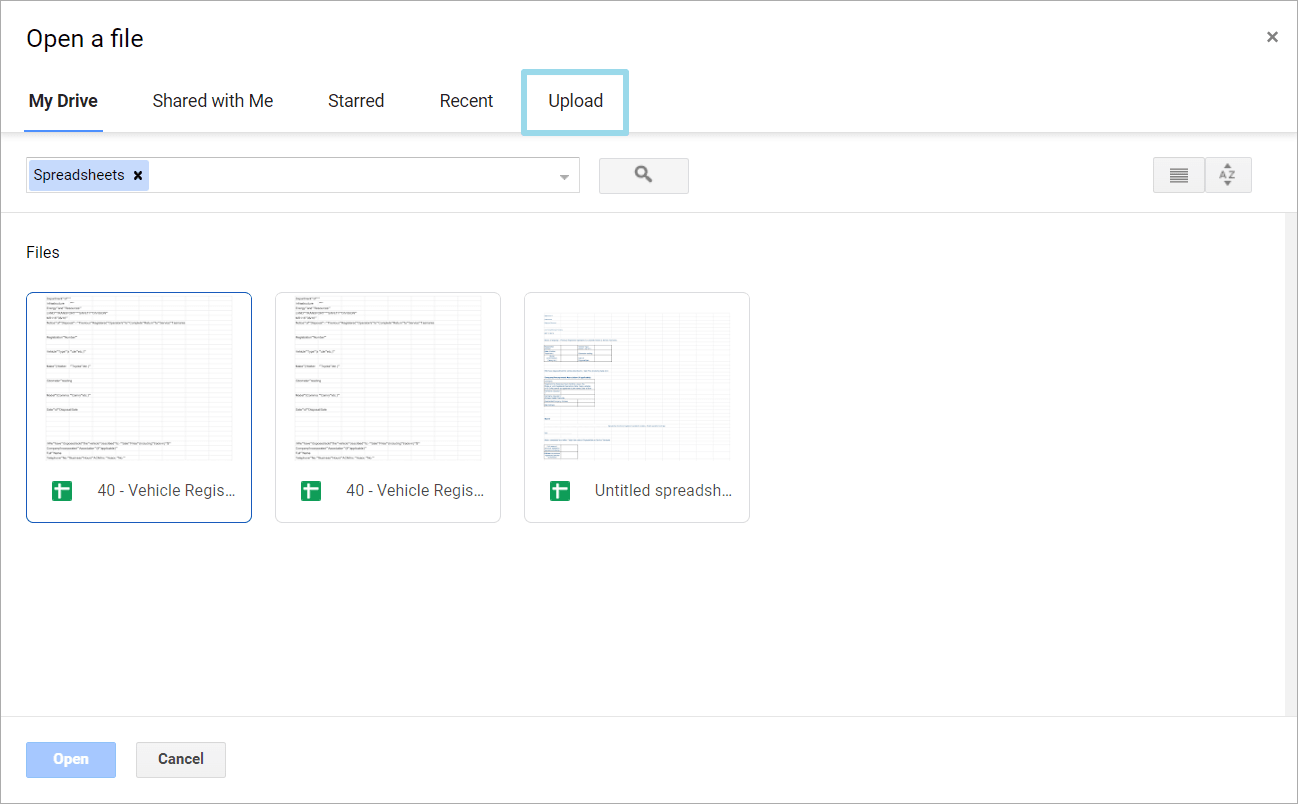 Although this method is a bit more confusing, it is also helpful if you have big and complex data sheets that need simplification. You can easily edit datasheets sign this method.
Method 3 Use an online tool to convert PDF to Google Sheets
While there are many online tools to convert PDF to Google sheets, the most effective one is surely the one that is free of cost yet offers the most features. This is PDF Agile. With the PDF Agile desktop and web-based applications, you can convert PDF into pictures and Excel. This allows you to upload your PDF as a Google Sheet in a few steps. So fasten your seatbelt because PDF Agile will take you on a thrilling ride while document conversion will be seamless and flawless. You can use the online tool or the desktop app of PDF Agile to convert PDF to Excel and then finally upload it as Google Sheet.
The major steps are as follows:
Open the PDF Agile on your desktop as an app, or open it on the browser.

Click on "Online Features" on the web page of PDF Agile.

Then select "PDF to Excel."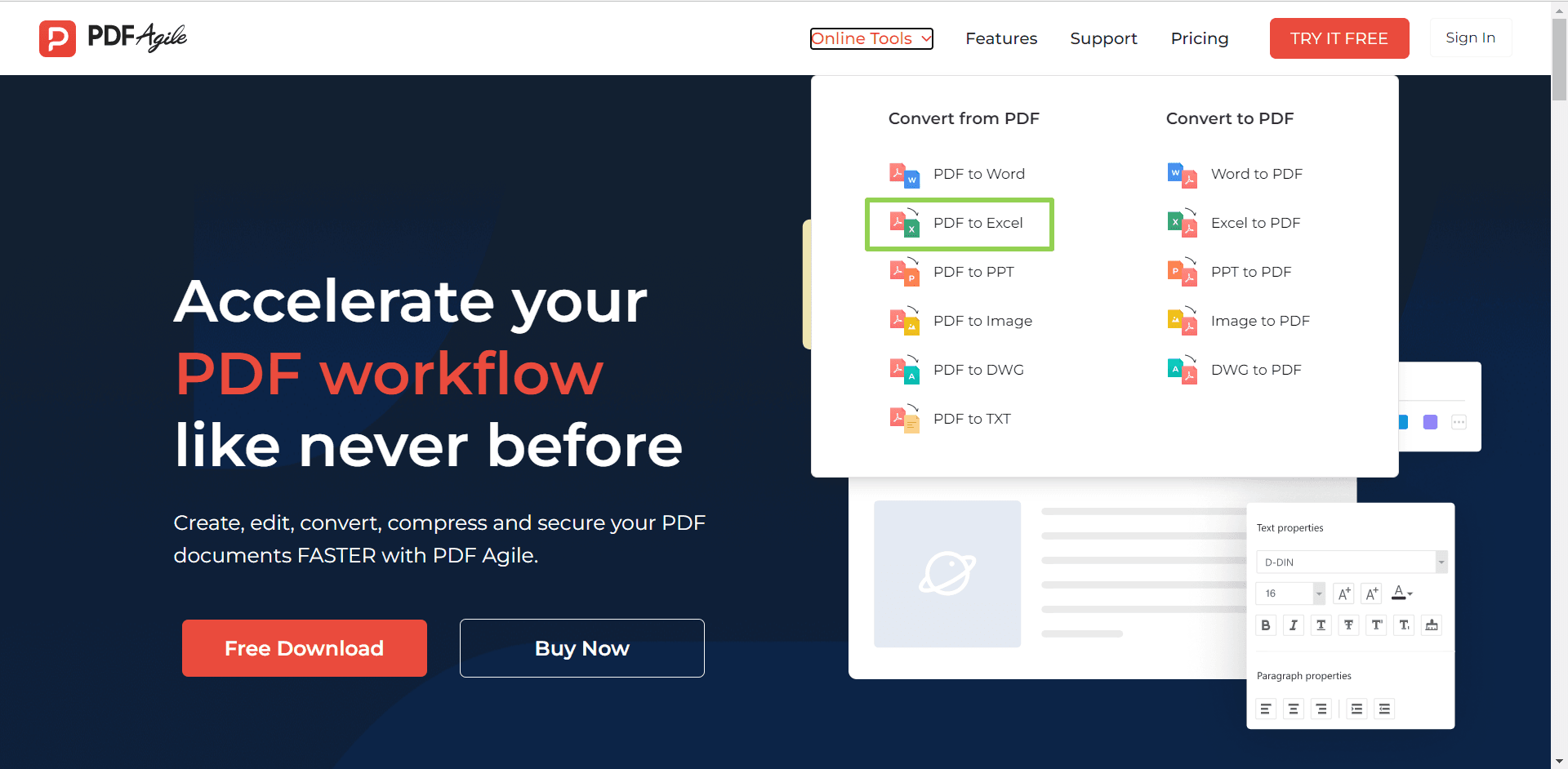 A dialogue box will appear.

You must click on "Browse" to search for your PDF on the computer and then upload it.

Once it is uploaded, click on OK to start the conversion of the PDF to Excel.

Download the File after it is converted.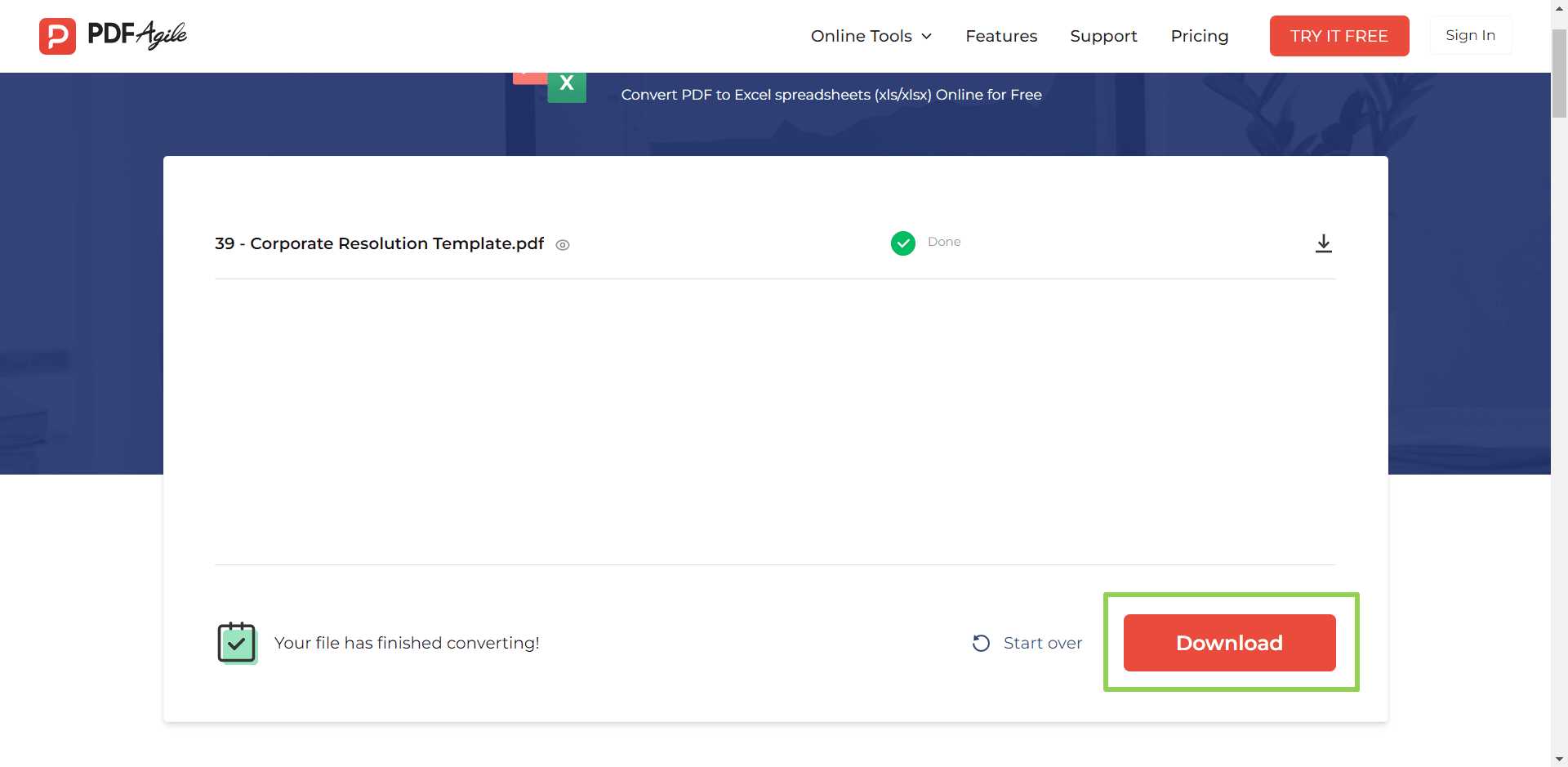 Open Google drive and click on Upload.

Browse through your desktop to find the Excel file and select it.

It will be uploaded to Google Drive as an Excel file.

Right-click on the File and select "Open with Google Sheets".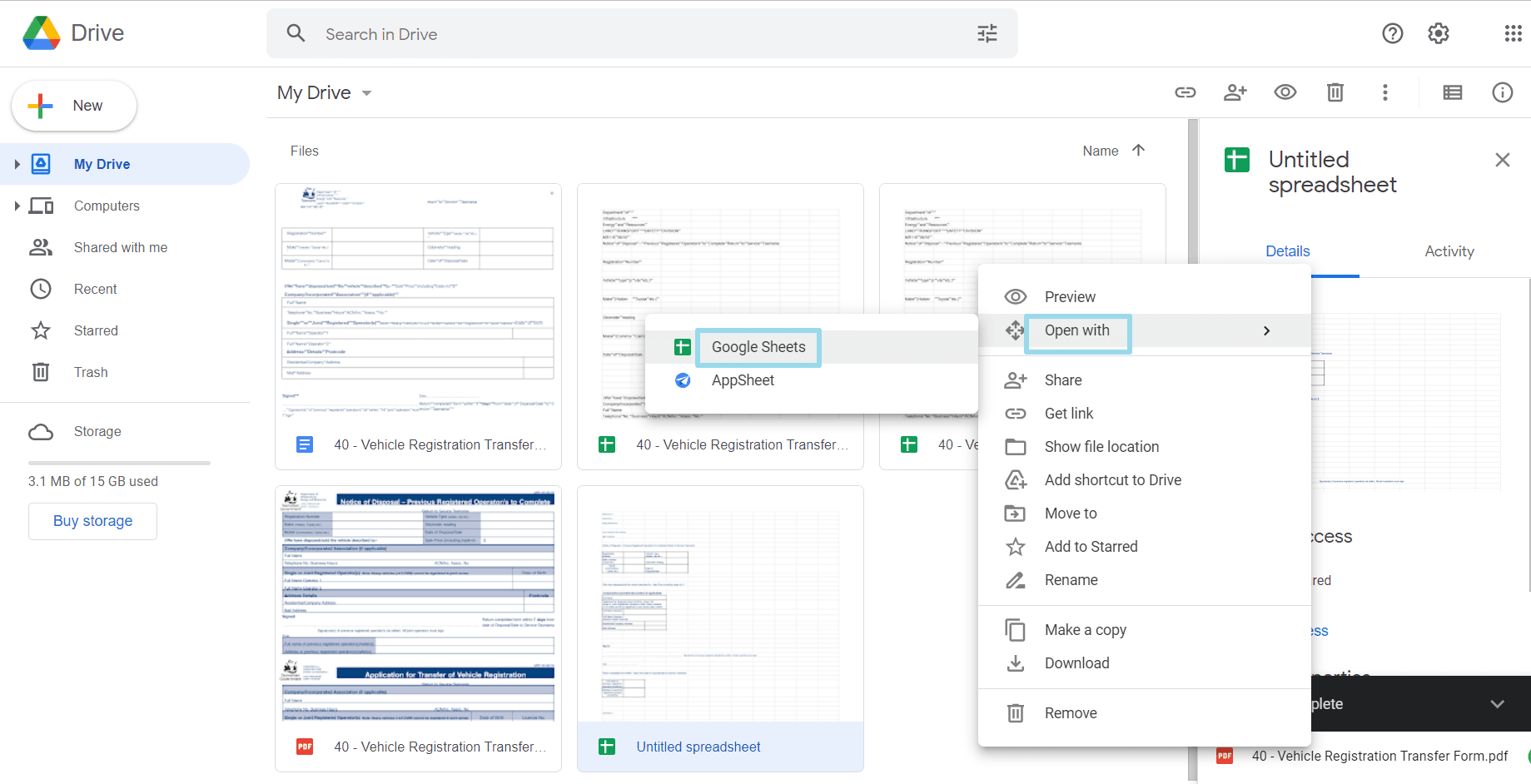 After this, your original PDF file will be opened as a Google Sheet, all through the simple method offered by PDF Agile.
Tips for using Google Sheets and PDF files
If your job relates to collecting data, making reports, and aiming to excel using Excel and Google Sheets, this is the right platform for you. Here are a few tips that you can use to polish your skills:

Learn all the formatting shortcuts on Google Sheets to save time and effort in correcting the format of the files which you convert from PDF to Google Sheets. Some shortcuts include:
Ctrl-Shift-1: Format as decimal

Ctrl-Shift-2: Format as time

Ctrl-Shift-3: Format as date

Ctrl-Shift-4: Format as currency
Learn some shortcut to pull in and copy data form live websites using the following command: =IMPORTHTML("https://en.wikipedia.org/wiki/List_of_sandwiches","table",1)

Use Google forms to collect all the data and then copy this data into the Google Sheets to present it in better and more impressive formatting.

Make sure you use the color and formatting from professional templates to give your Google sheets a more professional and creative outlook.