Introduction
Google docs have allowed the corporate sector and the academic sector to share documents with hundreds of readers without sending the documents to them individually. But for people who don't know how to save Google Docs as PDF or convert Google Docs to PDF, they'll have to open the Google doc again and again. We offer a comprehensive set of tools and tips to save time and offer a suitable method to convert Google Docs to PDF. Learn them and save your precious time.
Methods
Method 1: Download the document as a PDF
Downloading Google Docs shared in a class or a meeting might seem daunting to some people. But if you know how to convert Google Docs to PDF, it's easy for you. However, if you don't know, this method is the easiest one. You can get your File as a PDF, but it won't be editable. Here is how it happens:
Sign in to your Google doc and open the File you want to download as a PDF.

Click on File in the menu ribbon.

Then click on "Download" and click on "PDF Document."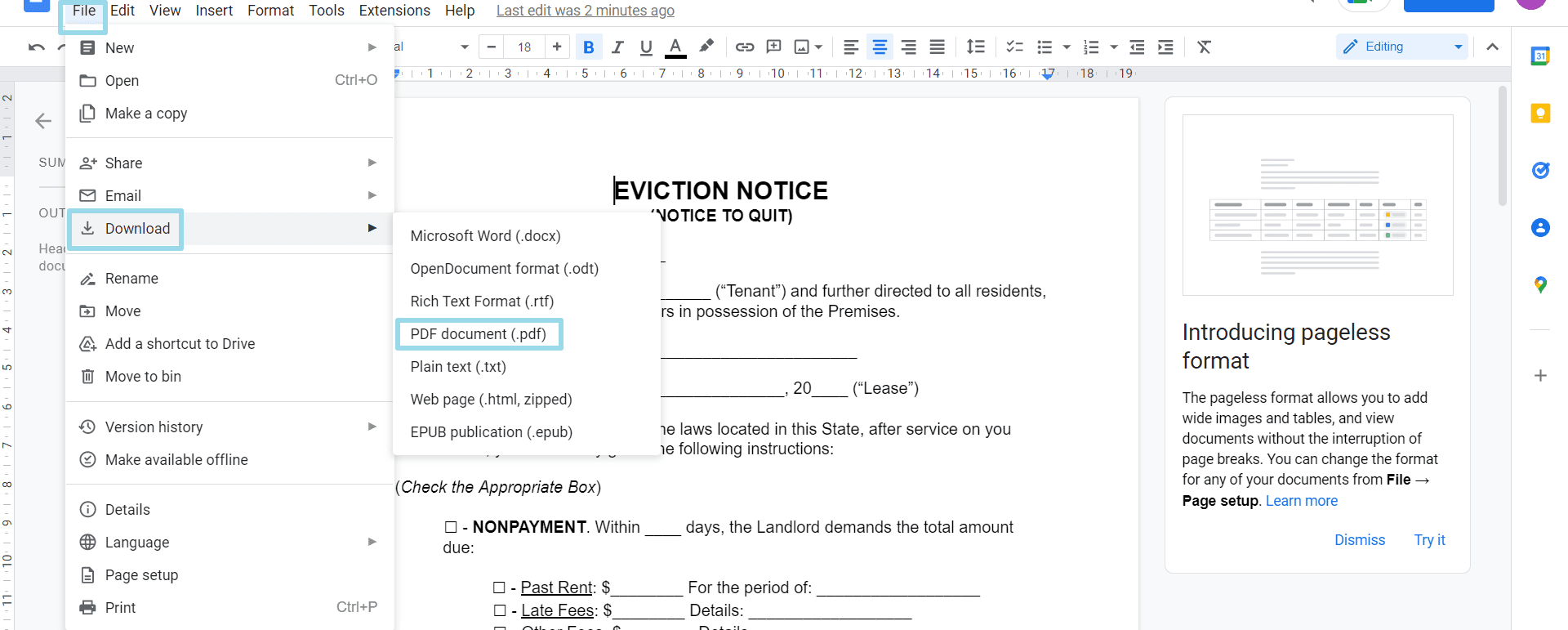 Save the File to the assigned folder on your computer.
Your Google Doc will be downloaded as a PDF in a few minutes. Learn this tactic to get all-important Google docs saved in no time.
Method 2: Save the document as a PDF
If you aim to learn how to save Google Docs as PDFs, this is the right method. To save your Google Doc as PDF, the steps are as follows:
Open your Google Doc.

Click on "File" in the right corner of the Toolbar menu.

After that, click on the "Print" option in the menu that appears.

In the Print window, click on "Destination" and then click on the "Save as PDF" option.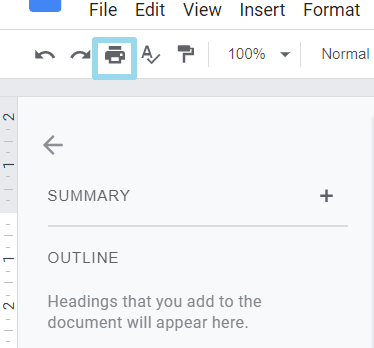 Your Google doc will be saved as a PDF in your assigned folder.
This is also one of the simplest yet the least time-consuming methods of converting Google Docs to PDF, but the issue with the above methods is that you cannot edit your PDF after it is downloaded. You need to convert it into Word or any other editable format.
Method 3: Send the document as a PDF
If you aim to send your Google Doc as an email attachment, it can be quickly done. The steps are as follows:
Open your Google doc in your browser.

Then click "File".

In this menu, click on "Email" then.

Once you click on it, you'll find "Email this file' and click on it.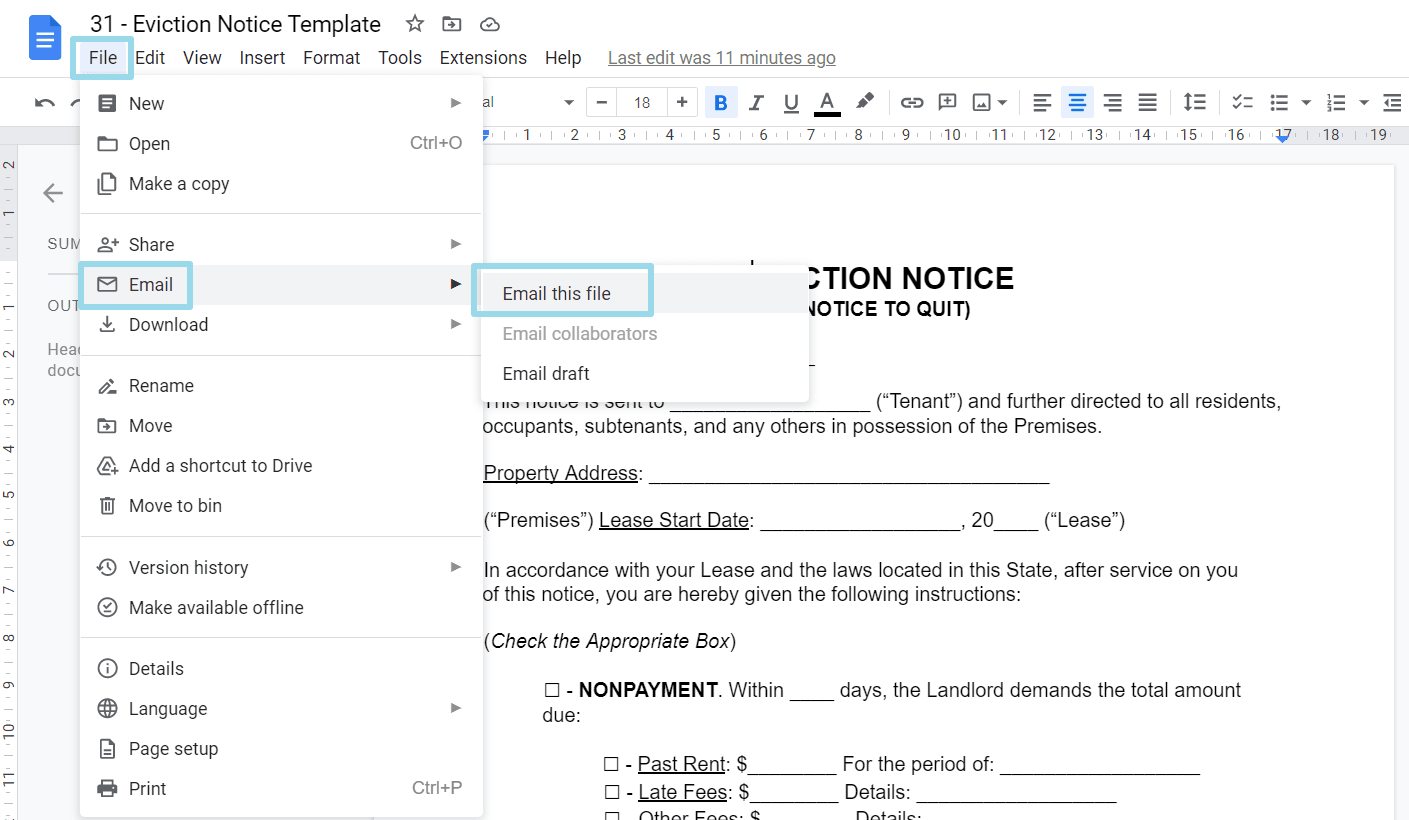 Fill in all the major details like the name of the email recipient, email address, subject of the email, etc.

Don't check on the "Don't attach. Include content in the email "option.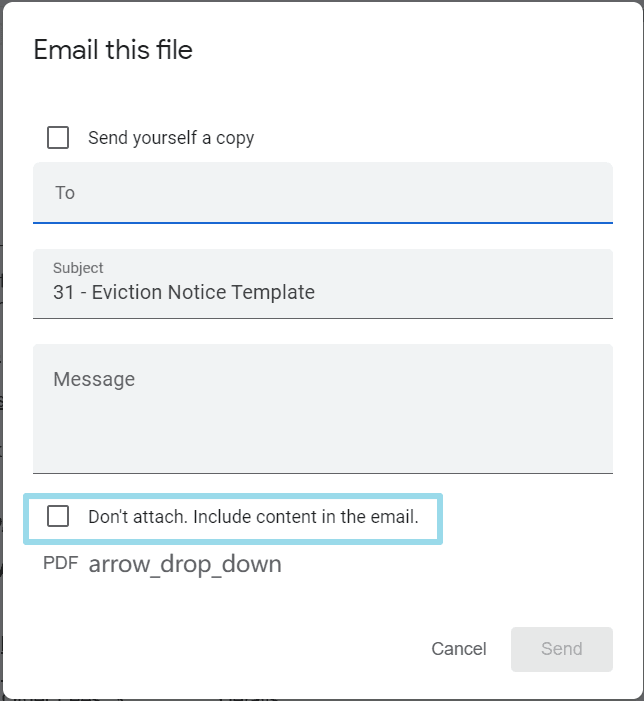 Finally, confirm that the PDF is attached to the email.

After confirmation, click on Send to send the email of the Google Doc as PDF.
Tips for using Google Docs and PDF files
We have listed the methods above if you don't know how to convert Google Docs to PDF. For someone who aims to convert Google Docs to PDFs and then edit these PDFs regularly, the best way is to get an app that will make your documents ready to be converted to Google Docs. PDF Agile is one such offering that allows you to convert all your PDFs to Word with a Process that takes a couple of steps and a few minutes. All you need to do is download PDF Agile or access it through the web. Convert PDFs through "PDF to Word" and then download the File. Once downloaded, you can easily change the formatting and edit it accordingly.
PDF Agile makes sure that your files are in the perfect format and editable. Time-saving, flexibility, and a one-stop platform t convert all your files are what PDF Agile proudly offers.