Even to this day, math education has always been so hard. Even Pythagoras suffered while he was teaching his child mathematics. Therefore, it is evident that every bumpy road leads us to a dead end while preparing our kids' math. So, when it comes to teaching math, you've probably tried everything from quizzes over breakfast to extra homework help. But have you tried math apps for students?
Luckily for us now, we don't live in ancient times anymore. With the invention of technology, there are the best math study apps for kids that will help to accelerate children's cognitive development. In addition, finding the best applications for kids to learn math is not an easy task.
Therefore, we made a list of the best math apps for students designed for arithmetic operations like addition, subtraction, multiplication, division, etc. These best interactive math applications for kids will ease the learning process of mathematics. Additionally, some of them meet Common Core State Standards and your kid will have so much fun; she'll hardly even know she's learning.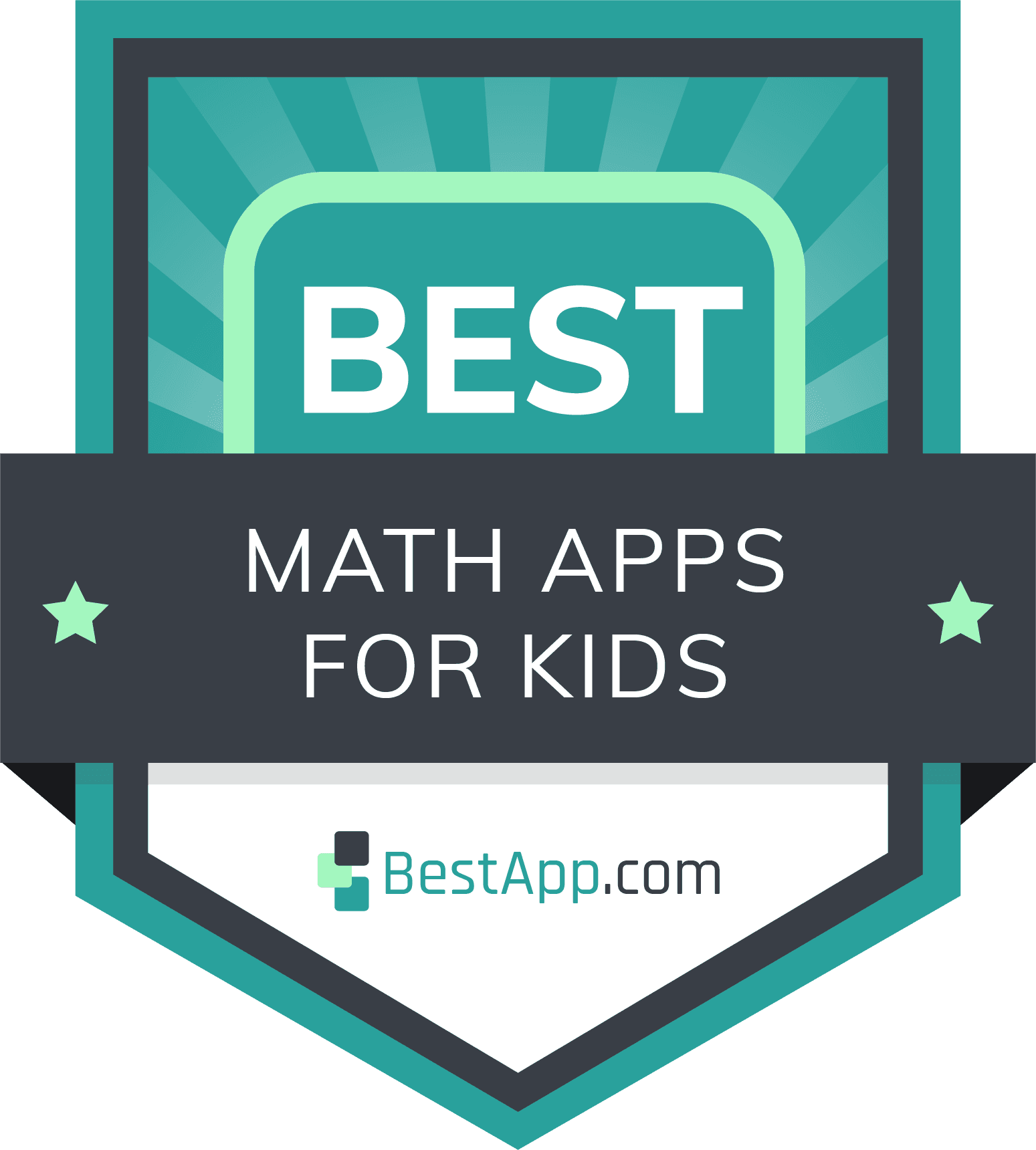 Part 1: What Is The Best App To Learn Math For Kids?
Khan Academy Kids
This app for students is from experts at the Stanford Graduate School of Education for ages 2-6 to teach your kid math through adorable animal characters. In addition, it also has programs for problem-solving, reading, social-emotional development, writing, language, and motor development.
Pros
Useful for kids of any age

Has thousands of interaction question collection

It offers broad coverage of most topics till higher grades.

Also, it helps the best training for building a good base in math.
Cons
Lessens spontaneous activity

Only one teaching style is available

It is less interactive than having a face-to-face teacher or tutor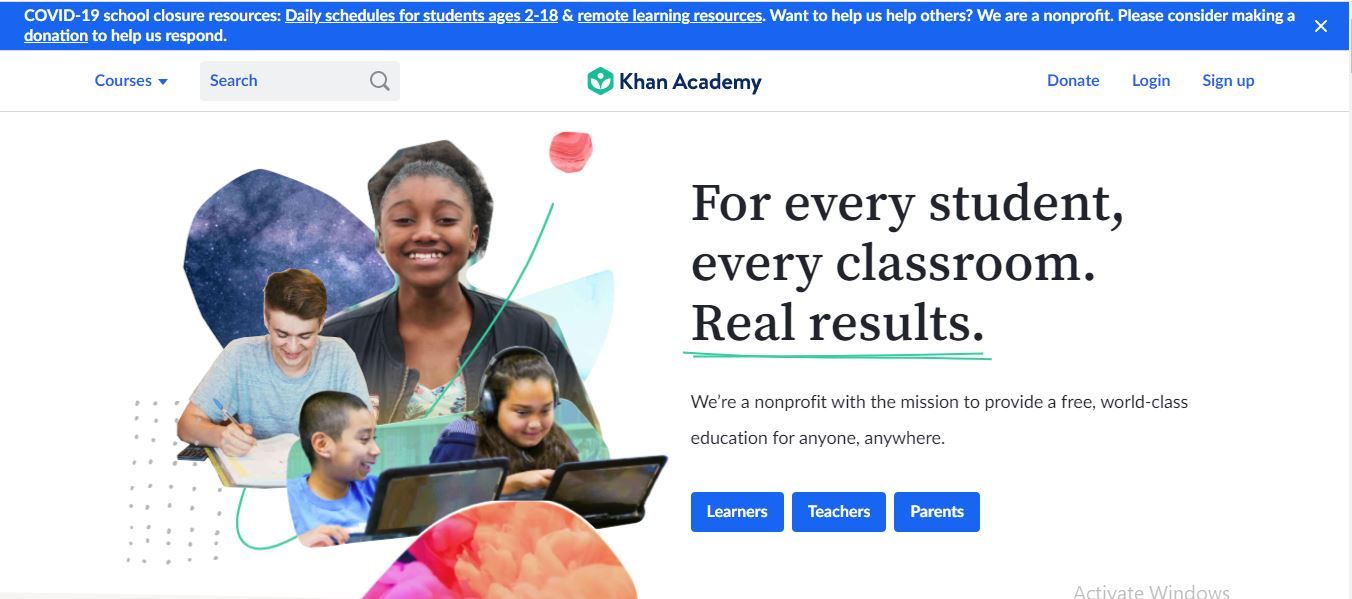 Elephant Learning
This math app for students program focuses on structure and discipline-based learning. Elephant Learning Math Academy offers a three-month math education for children. This course provides a youngster with a year of mathematics instruction in the modern educational system.
Your youngster must devote 30 minutes every week to the Elephant Learning Math Academy as the only requirement. It is suggested that you do it for 10 minutes three times per week.
Pros
Tutorial available

Features artificial intelligence to help manipulate figures.

It covers the essential topics, so you do not have to worry about that.

Refund available if you find no value.

This app for students also aims at building discipline in children.

It is available for Android and iPhone.
Cons
It focuses on ages between two and six.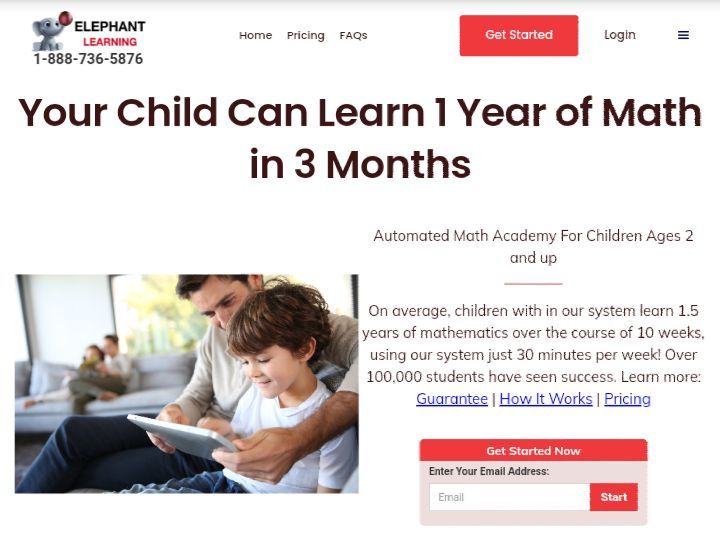 Elephant learning
Prodigy
This app for students is a curriculum-aligned, fantasy-based math game used by lots of parents, students, and teachers worldwide. This tool offers content from every important math topic and covers 1,500+ skills from 1st to 8th grade for ages 6 to 14 years.
Pros
Lots of feedback

Fun fantasy context

It has a read-aloud feature

Provides informative hints
Cons
Math is not fully integrated into the adventure

The premium accounts can create inequities.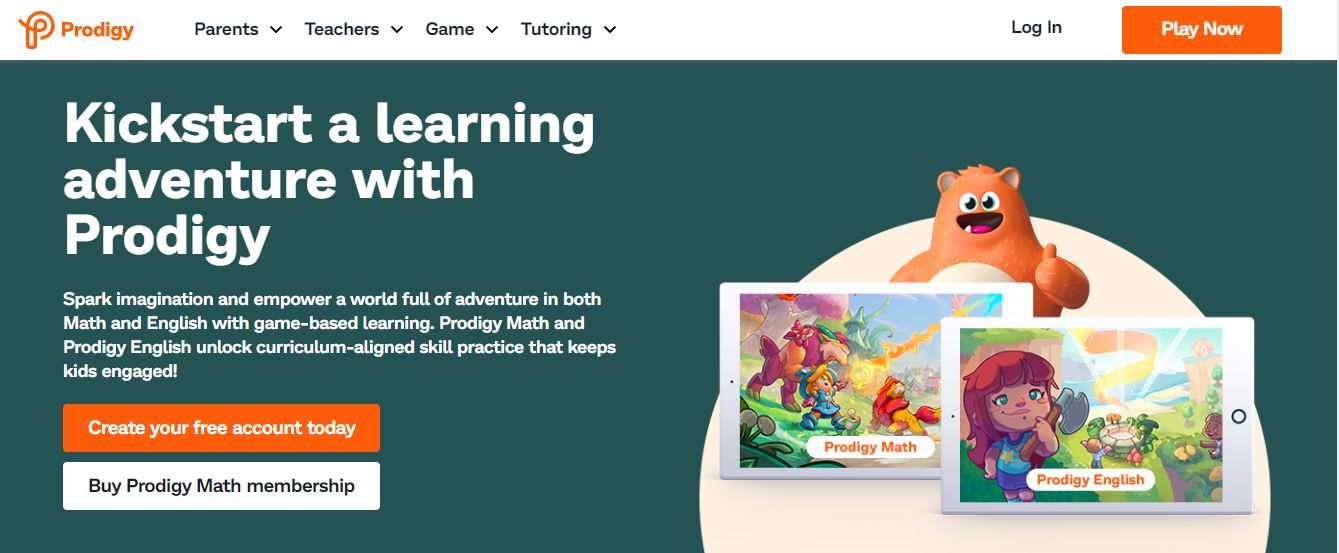 Prodigy
DoodleMaths
DoodleMaths is like a good tutor for ages 4 to 14 and an adaptive learning technology with tailor's math content based on students' weaknesses and strengths known as "7-a-day" activities. By using the Parent Dashboard, you can see where your child is excelling and where there's room for improvement.
Pros
There are straightforward lessons and positive reinforcement that help kids to improve skills and confidence
Cons
Missing lessons would leave out gaps.

Short explanations leave out concept-building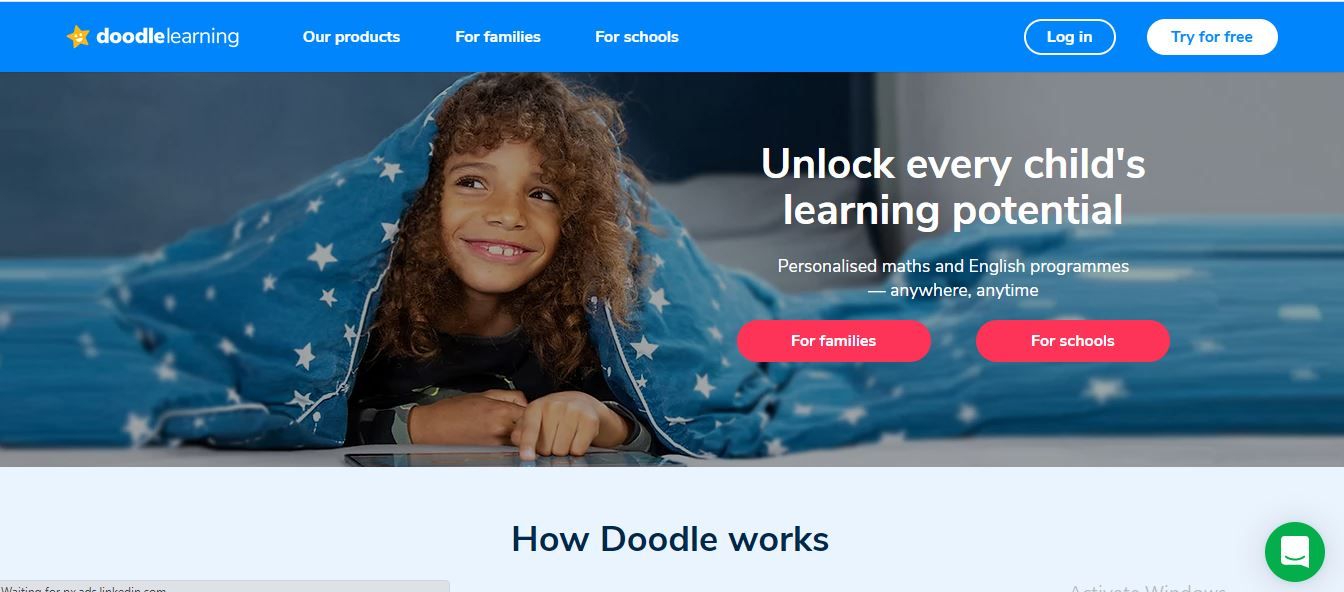 Doodlemath
CK-12
This is a California-based non-profit organization whose goal is to increase access to free and customizable open educational resources for kids ages 4 to 18 years. Students get a variety of free lessons in STEM subjects during the sign-up process rather than sifting through traditional hardcopy textbooks. The app for students helps to break them down into easy-to-digest concepts.
Pros
It has a well-organized design

It encompasses an outstanding wealth of content

It is compatible with all devices.
Cons
The interactions often lack rigor

A lot of primary students would find it too complicated to access on their own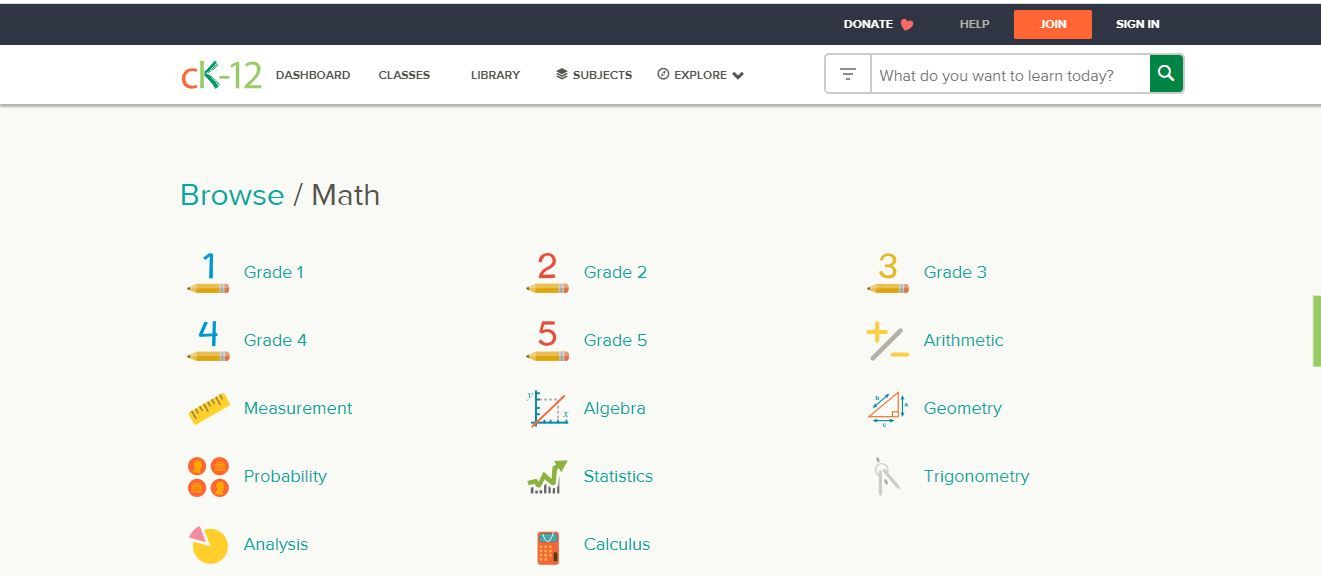 ck-12
Buzzmath
This application provides math resources for middle schoolers between 8 to 14. With this app, kids are tasked with helping an inventor named Alfred save a chaotic and disordered Mathlantis by restoring the population's math knowledge. However, on this adventure, the child will travel through time and meet famous mathematicians, helping them transform Mathlantis back to its original state and regain their lost knowledge.
Pros
Complete instructive question sets streamline learning and teacher feedback or result.
Cons
It would be better if features would integrate pre-, post-, and final tests.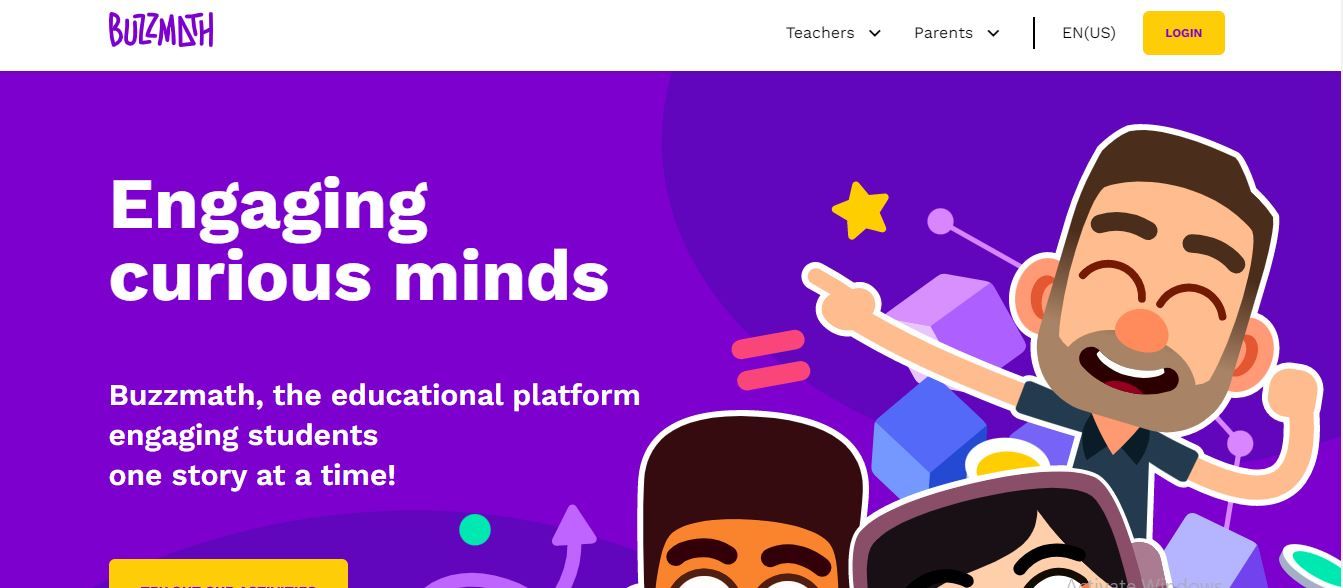 Buzzmath
Splash Math
Splash Math app for students has a single-grade app available and an All-Grades version. The All-Grades version allows children to practice content from 1st to 5th grade. If a child master's 2nd-grade math skills, they can go on to start learning 3rd-grade ones. In addition, by using their Parent Connect App, you can get instant notifications on progress improvement and skill completions.
Pros
The application is useful and makes it easy to practice and track students' growth in specific math concepts

One big bonus is that the app can assign questions.
Cons
There is a repetition of questions

Incorrect answers receive little help.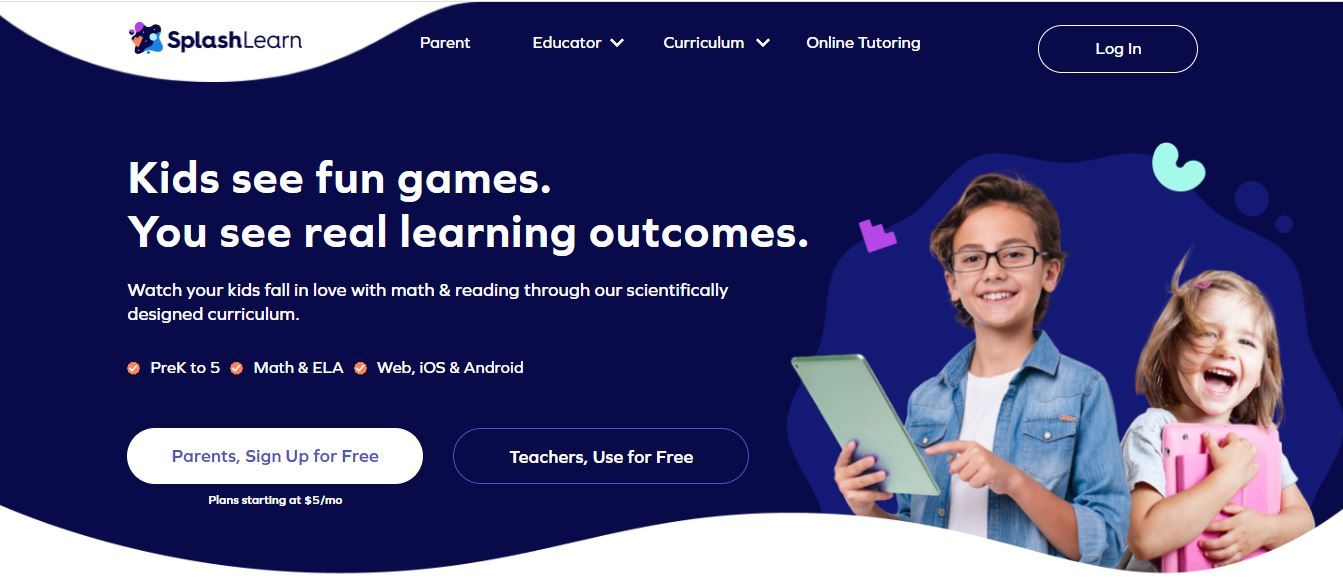 Splash math
Part 2: Comparison Between Kids Maths Apps for Learning
Features

Price

Compatibility

Function

Khan Academy Kids

Free

Android and iOS devices

It is available for any age.

Elephant Learning

30 days free trial

$35 per week

Android and iOS devices

Math program focuses on structure and discipline-based learning

Prodigy

Free

$6.25/month and billed annually ($74.95/yr.)

$8.33/month and billed annually ($99.95/yr.)

Android and iOS devices

The application provides lots of informative hints for learners

DoodleMaths

$7.91/month

$73.94/year

$224.49 lifetime

Android and iOS devices

It provides kids with straightforward lessons and positive reinforcement.

CK-12

Free

Android and iOS devices

It is highly compatible with all devices

Buzzmath

$20/month

$40/quarter

$60/year

Andriod

It contains complete instructive question sets to streamline learning and teacher feedback

Splash Math

Free (in-app purchases of $7.99 to $59.99)

Android and iOS devices

It makes it easy to practice and track students' growth in specific math concepts
Conclusion
There are tons of math apps for students on the Internet. Thus, we thoroughly checked all to provide you with the best and broke them down one by one to make your choice easy. Therefore, if you need the best math apps for students that you can use at your convenience, search no more.