Despite the many PDF editors in the marketplace, there are a number of reasons why a user would choose to edit PDF using Microsoft Paint. Perhaps you don't have a PDF editing software installed in your PC. Paint doesn't support editing of PDF files, but there's a way to accomplish this.
To accomplish PDF, edit with paint, a user needs to convert the PDF file to a format that can be supported such as:
Conversion to one of these formats is enabled by online PDF to Image converters. You can then edit the output of this process using Paint.
Part 1. How to Edit PDF in Paint
Paint is a simple and elegant graphics editor that has been incorporated in every version of Microsoft Windows since its inception. It offers basic functionalities for drawing and painting in both color and black and white. This application contains shape stencils and cured line tools that aid in creation of geometric designs. It also supports viewing and editing of multiple file formats. Since it was developed by Microsoft, it's not available for use by other applications.
The inclusion of Paint in Microsoft Windows allowed it to become one of the most used applications. It facilitated the introduction of many users to painting in a computer. To this day, it's sill widely utilized for simple image modifying tasks. Below are some of its amazingly useful features.
It contains a slider for the purposes of image magnification.

It allows the user to reshape and resize an inserted text box o fit appropriately.

Perfect drawing shapes with equal dimensions.

Users can draw straight horizontal, vertical, or diagonal lines without the assistance of a straight-line tool. The thickness of a line can also be modified.
Step-by-Step Guide to Edit PDF with Paint
As stated above, to edit a PDF with Paint, you will have to convert the file to a supported format using software such as PDF Element. Here is the step-by-step guideline on how to accomplish that task.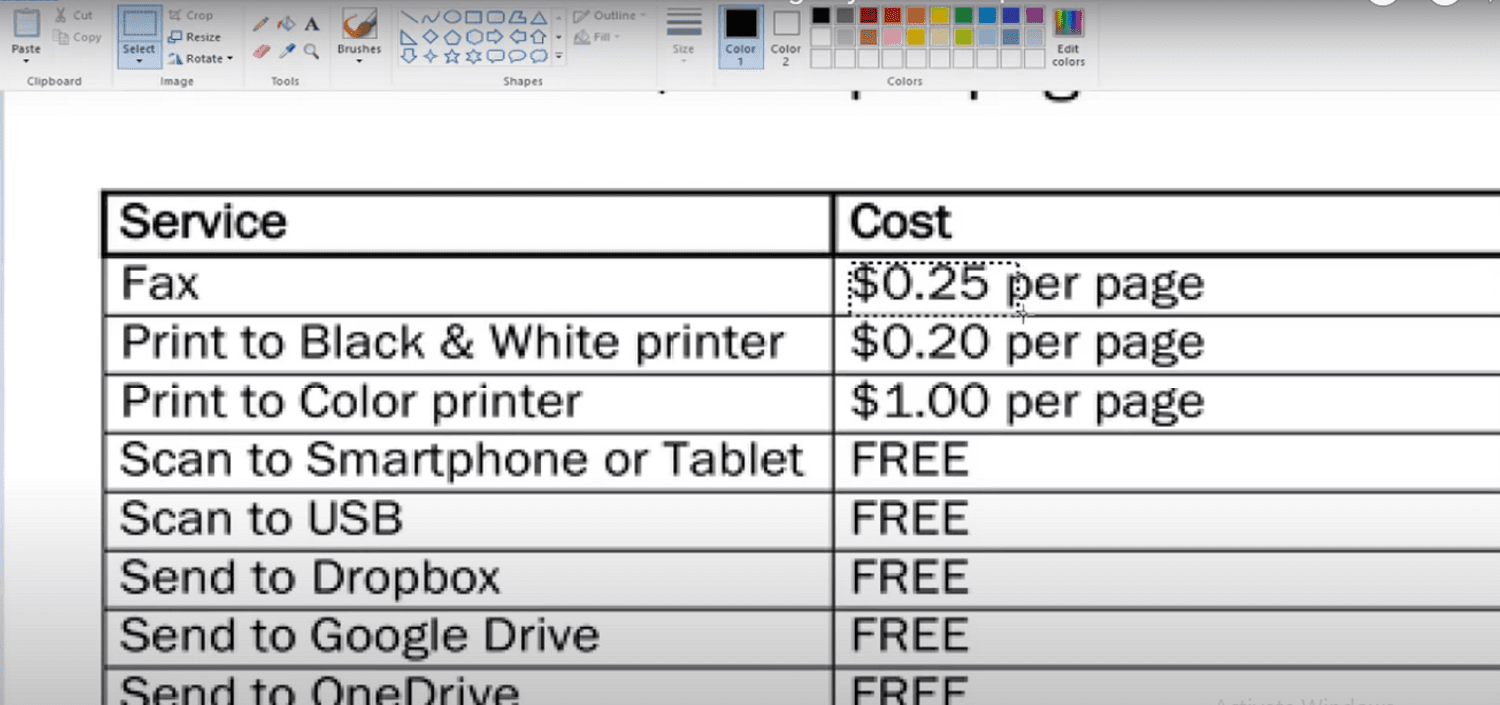 Step 1: Launch the PDF Element application on your computer. Click on the Open File thumbnail on the menu above the preview.
Step 2: Select and open the PDF file to be edited. The format of this file should be supported by Paint.
Step 3: Click Convert to Image.
Step 4: Click on the Apply button located at the top-bottom corner. You can modify the storage location of the output file by clicking Output folder.
Step 5: Open Paint application on Windows and click on the File button
Step 6: Click on Open and choose the recently converted file to carry out your modifications
To avoid frustrations when editing PDF using Paint, here are some useful tips.
Always open each PDF file one at a time

Utilize the crop option to remove extra content from the PDF file

Frequently save your changes after making modifications
---
Part 2. Edit PDF Easily with PDF Agile
If you're using Windows OS, you may want to consider using PDF Agile for your PDF editing projects. PDF Agile is a professional software that can easily be used by newbies. The best part is that it's free and doesn't require registration or payment to use it.
It is used to manipulate, organize and update PDF files on your PC. One of its key features that distinguish it from its competitors is its ability to maximize productivity in workflows related to PDF files.
The software provides free access to a lot of functionalities compared to other PDF editors on the market. It has a flexible payment plan for those seeking to enjoy its most advanced features for a given amount of time. This paid plan is inclusive of PDF manipulating tools such as PDF protection and PDF annotation. Download it today and supercharge your productivity.
PDF Agile's other key features include:
Convert from and to PDF without losing the original format of your document. PDF Agile gives you the freedom to convert PDF files to other file formats such as PNG. You can also easily convert other file formats to PDF.

Accurate and powerful OCR. PDF Agile's Optical Character Recognition (OCR) feature is powerful, accurate and inbuilt to ensure your files are well-read and its content well extracted.

Edit your PDF documents like a pro. PDF Agile's user-friendly interface makes it easy for even a newbie to use the software. It thus saves you time when editing your PDFs.

It has powerful integrated formatting options available for free, e.g. modifying a document layout, changing fonts and attaching multimedia files.
Step-by-Step guide on how to Edit PDF with PDF Agile
Step 1: Open the PDF document you'd like to edit in the app.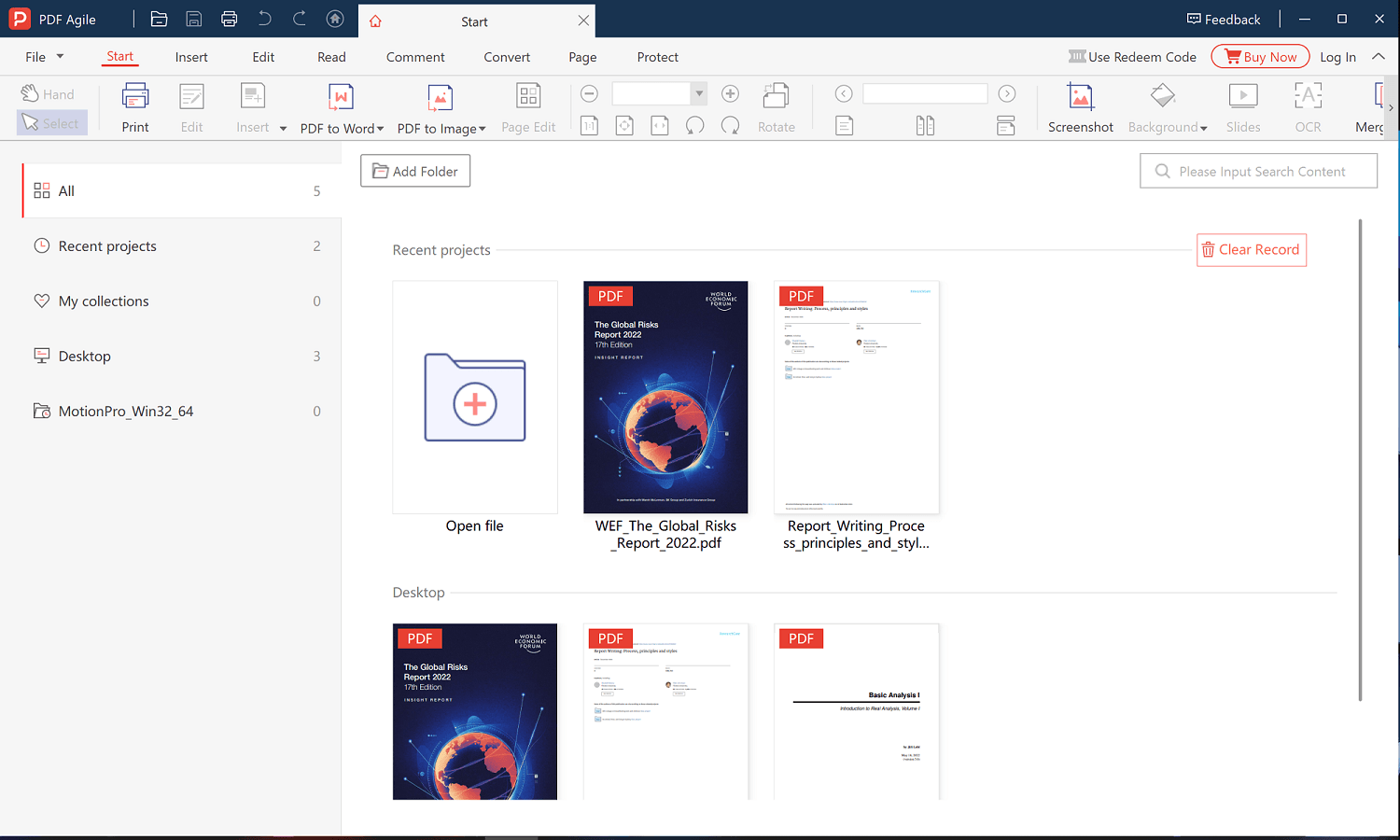 Step 2: On the Edit button, Click on Edit content.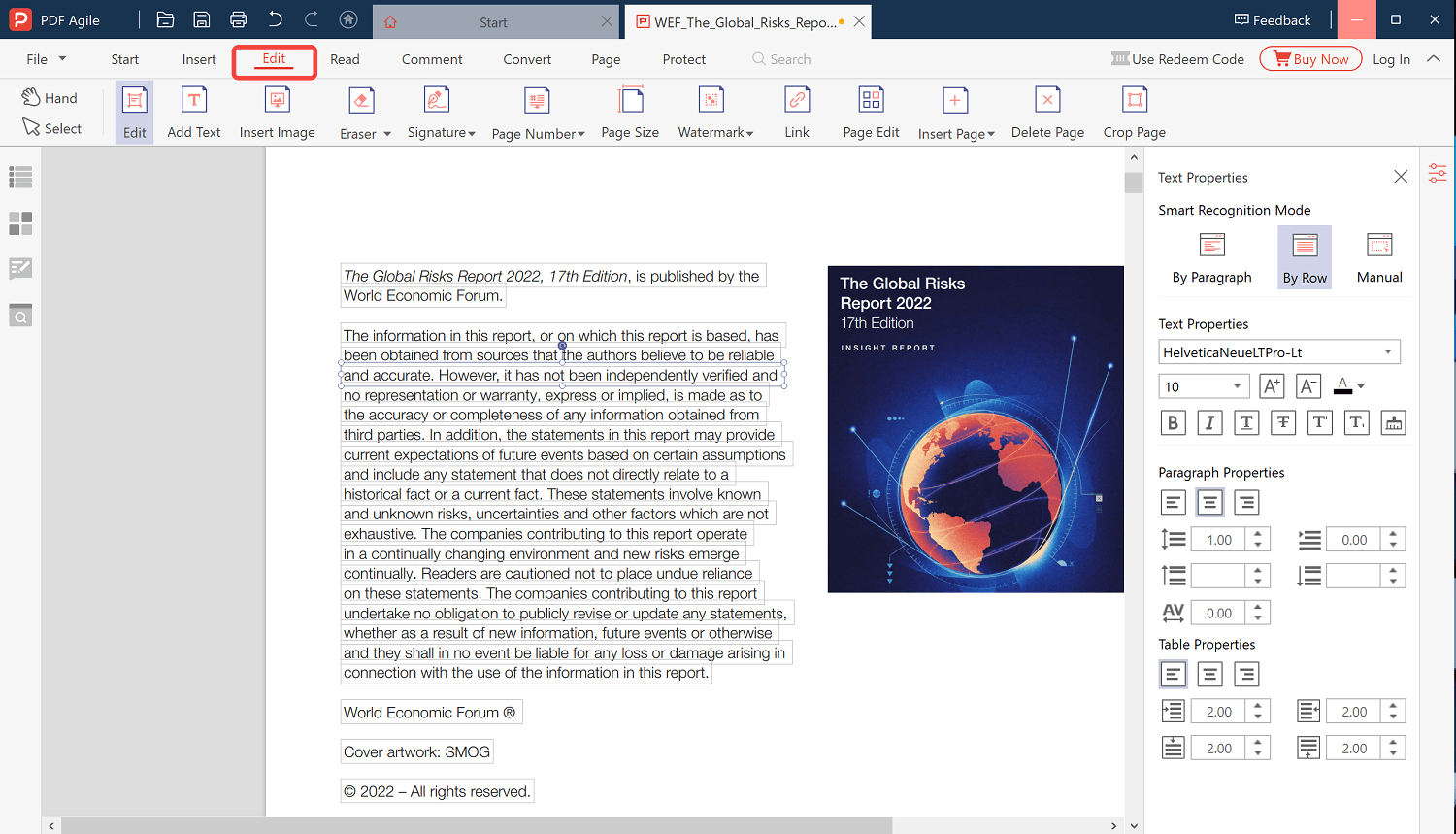 Conclusion
Editing a PDF file has facilitated document sharing across different platforms because PDF is the most basic and common format. Due to the availability of this information to users, manipulating a PDF is now a simple task that's easy to do with the use of the tools mentioned.
A reliable PDF editor is supposed to make it easy to modify and update content. Paint is a steady and efficient application. It's inbuilt in Windows OS and rarely crashes in comparison to other software offering the same services. No purchase of an expensive graphic card is required to utilize this application. Anyone looking to edit PDF with Paint is able to do so with the help of the instructions provided above.
Below are some reasons for editing a PDF file.
To facilitate visibility of added information in a PDF document.

Highlights important sections or text in a document

In an existing document, modifying the PDF will enable the added content to have similar formatting features to what already exists.
Also, it's been established that for users lacking constant internet access, the easiest and most efficient way to edit a PDF file is to acquire a downloaded version of a PDF editor such as PDF Agile and install it on your PC.
The software named above have the capability to carry out changes in a PDF file and still retain the original format.