Editing a PDF image is a simple and straight forward task. It has been made even easier by the presence of various tools purposefully designed to help the user customize their image according to their specifications. These PDF editing tools now play a vital role in day-to-day file management activities. They were invented to tackle the difficulty in manipulating and sharing PDF images across varying platforms. One of the benefits of PDF editing tools is that tasks are easily accomplished in a fraction of the time it took in the past. Below are the 2 ways you can easily edit PDF images:
Way 1. Edit PDF Image Easy and Fast
You may have an image in your PDF file and wondering how to edit it. PDF Agile can help you quickly, easily, and freely do this task. Downloading the software only takes a few seconds, and there's no registration or payment needed to start using it.
PDF Agile is your go-to software if you'd like to manipulate, organize, and update PDF files on your computer professionally. One of its key features that makes it stand out from its competitors is its ability to maximize productivity in workflows related to PDF files.
PDF Agile can be accessed by first downloading it online for free by visiting official website. It provides free access to a lot of functionalities that would otherwise be charged if you were using other PDF editors. PDF Agile has a flexible payment plan for users seeking to enjoy its most advanced features for a given amount of time. The paid plan is inclusive of powerful PDF manipulating tools such as PDF password protection and PDF annotation. Free download and boost your productivity to next levels.
The following are other key features available in PDF Agile software:
Easily remove or add watermarks to a PDF document. At some point, you way want your PDF docs to be watermarked. The purpose of adding a watermark to your PDF file is to protect your intellectual property, theft of its content and misuse of the document. PDF Agile supports addition and removal of watermarks to PDF files.

OCR feature in PDF Agile ensures you easily and accurately extract content in a PDF file or scanned PDF document for editing. This is accomplished with the aid of a powerful Optical Character Recognition (OCR) tool incorporated into the software.

Supports merging and splitting of multiple PDF pages. PDF Agile's splitting feature enables a user to separate PDF pages into multiple PDF docs. PDF Agile's merging feature on the other hand enables a user to combine 2 or more PDF docs into one document. These two features help boost one's productivity since they organize PDF documents with ease.

PDF Agile has powerful formatting options integrated in the software. These options include modifying a document layout, changing font size and type, annotation and attaching a multimedia file.
Steps on How to Edit PDF Image with PDF Agile
Step 1: Download the software and install it by visiting the official website. Once downloaded, install the software and follow the prompts. Once installed, click on Upload File to upload the image you'd like edited.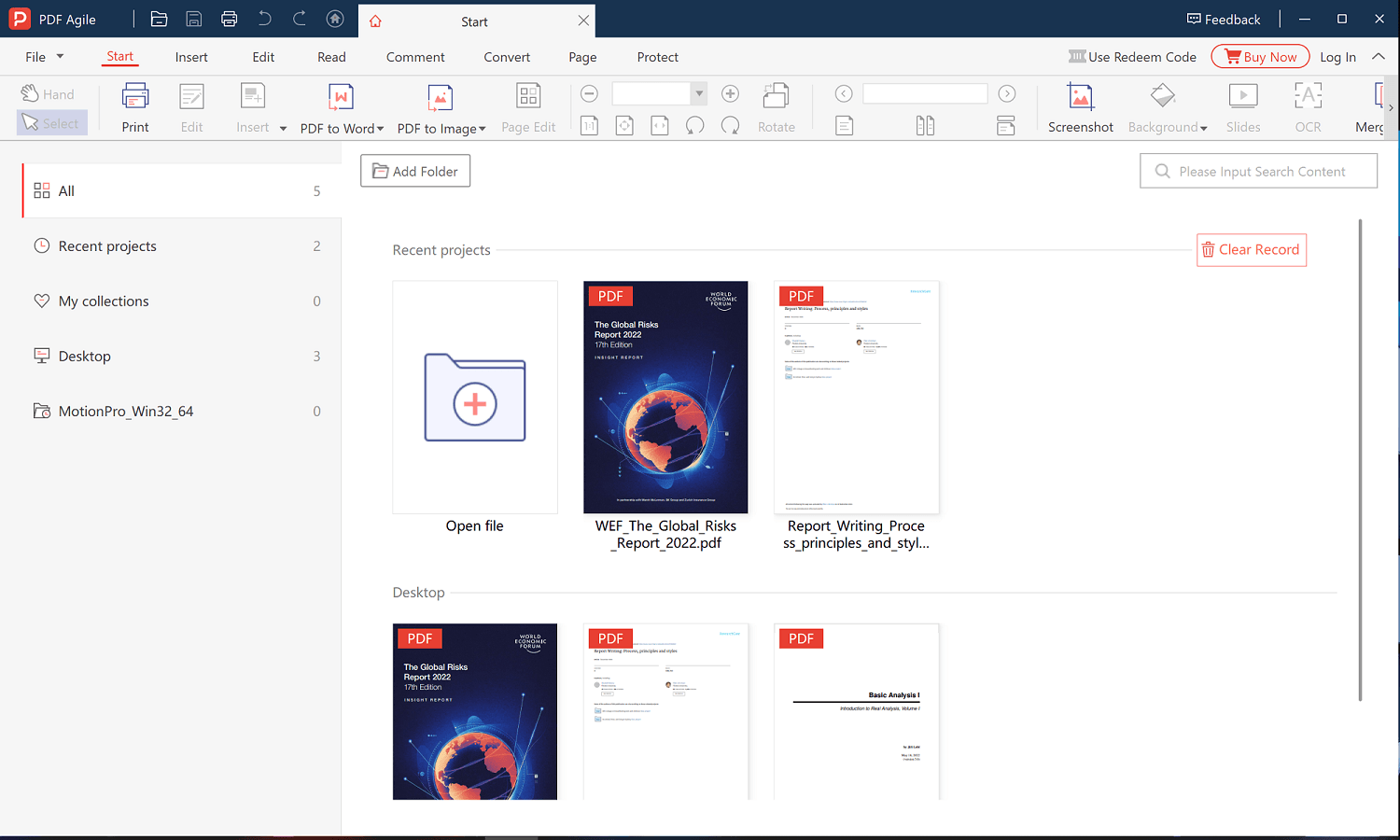 Step 2: On the top toolbar, click on the Edit button to start editing your image.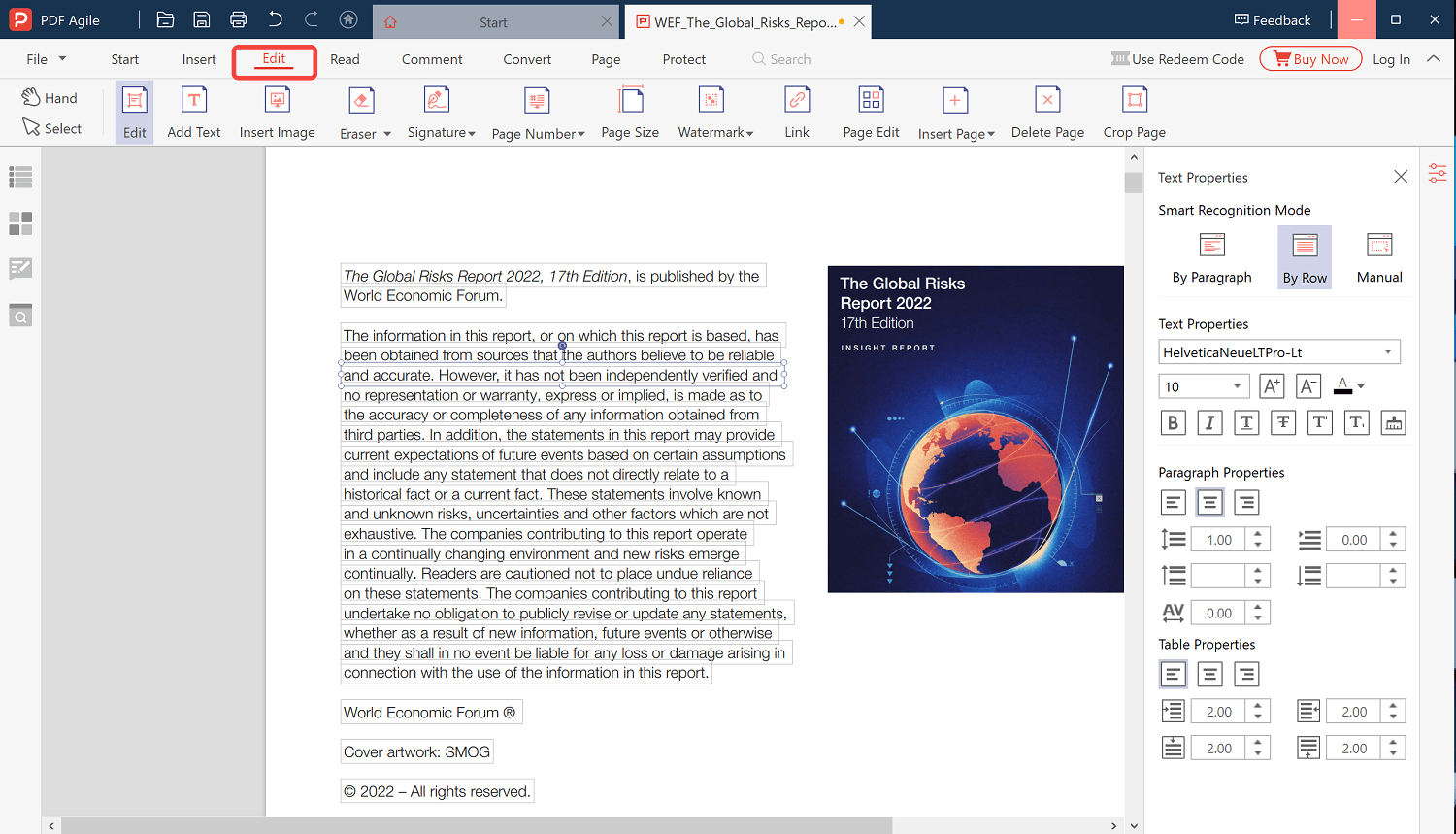 Step 3: From the provided tools, you can choose to flip, rotate, or crop the image. You can also use the bounding box handles to resize your image.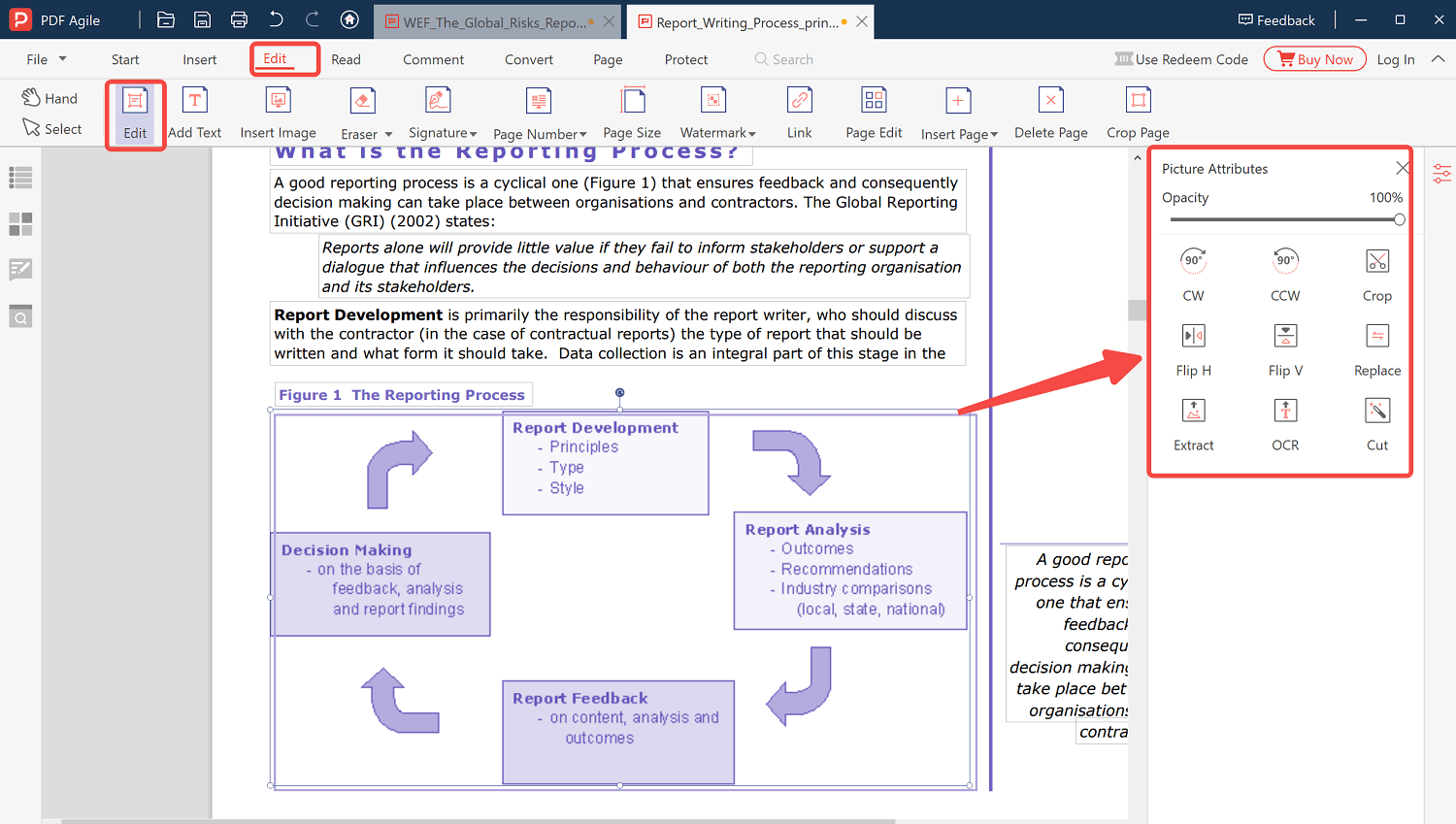 ---
Way 2. How to Edit PDF Image online
An online PDF editor is another reliable and quick to use tool that can modify a PDF image. It's easily accessible on the web and requires no registration or installation. After uploading a file, a user can edit, download, and print it.
Commenting, highlighting, adding texts and shapes are some of the options that an online PDF editor utilizes. Examples of professional online editors include:
1. iLovePDF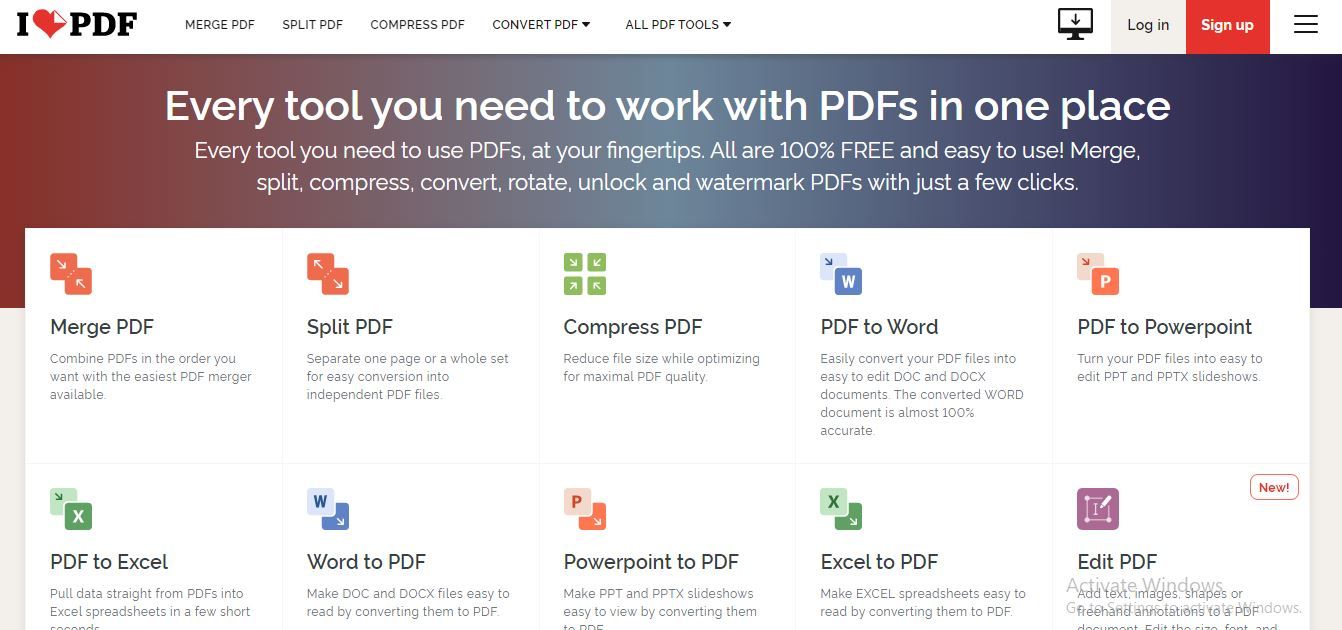 It's an efficient editor that ensures you have all the modification tools at your fingertips. Some of its newest features include:
Signing a PDF with a signature.

Addition of a stamped text on a PDF image file.

Ability two rotate two PDFs at once

Unlocking PDF password security to manipulate the Image as you wish.
2. PDF Zorro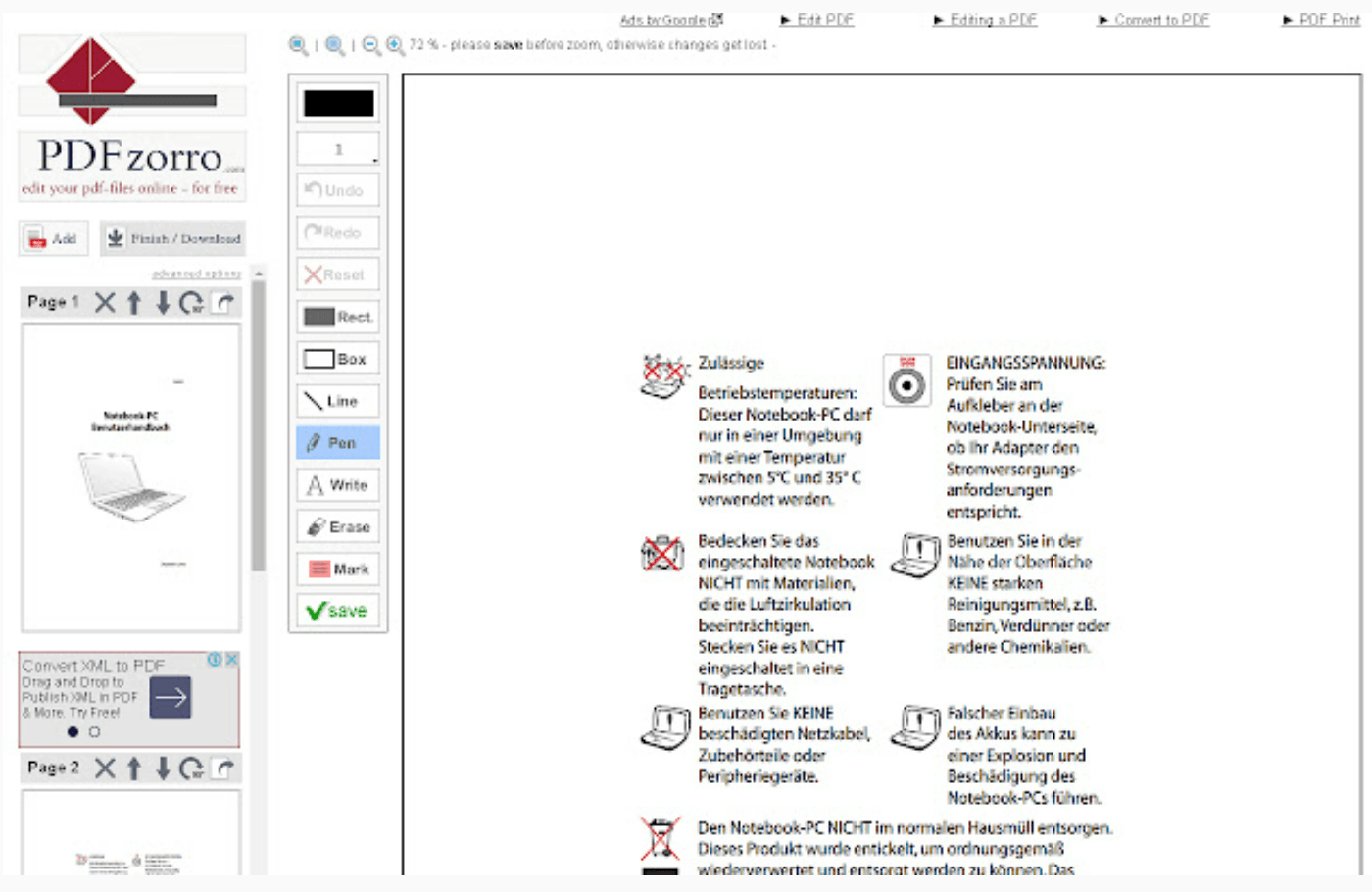 It's an effective PDF editing app that shows you how to edit multiple PDF image files. Any file that is uploaded to this editor is automatically converted to a PDF file. Its key features include:
Addition of shapes to a PDF image file.

Removal of different security restrictions.

Reducing the file size of a PDF image by compressing it.
3. PDF24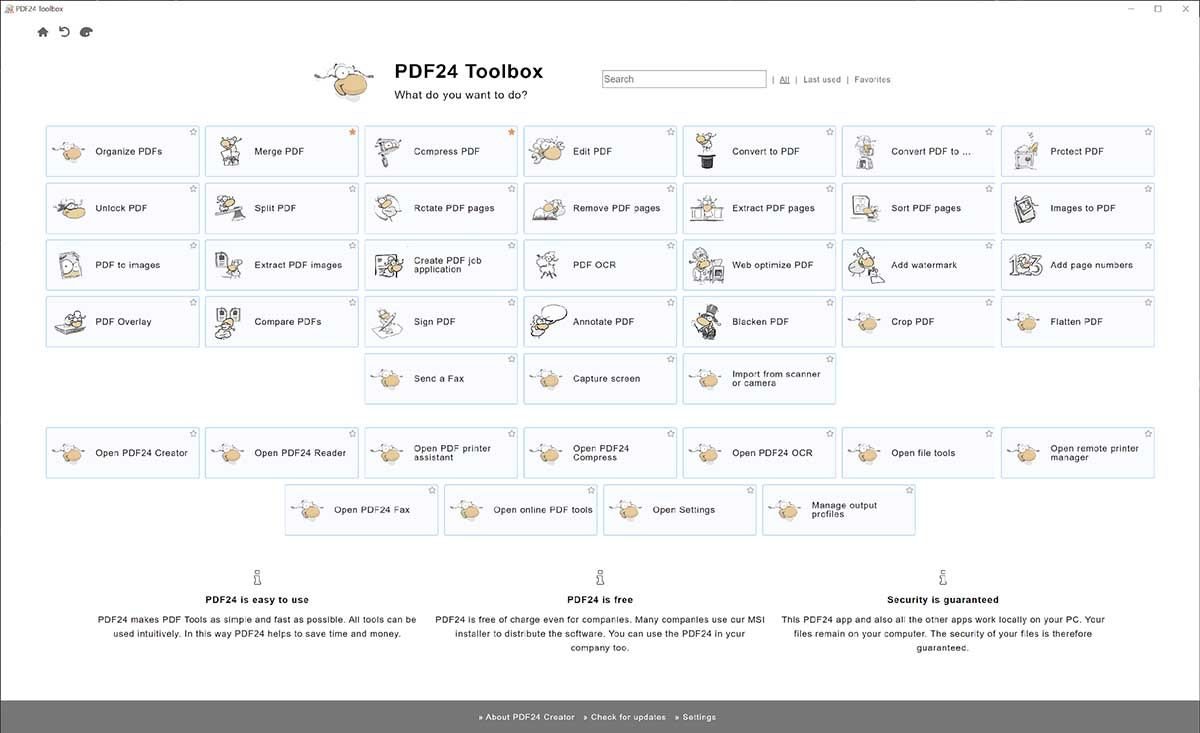 It's an application that makes it easy, to modify a PDF image fast. No installation or configuration is required to use it. Its amazingly useful features include:
Resizing and moving a PDF image

Viewing the PDF image in several modes.

A simple interface that's easy to use for beginners.
4. PDF Bob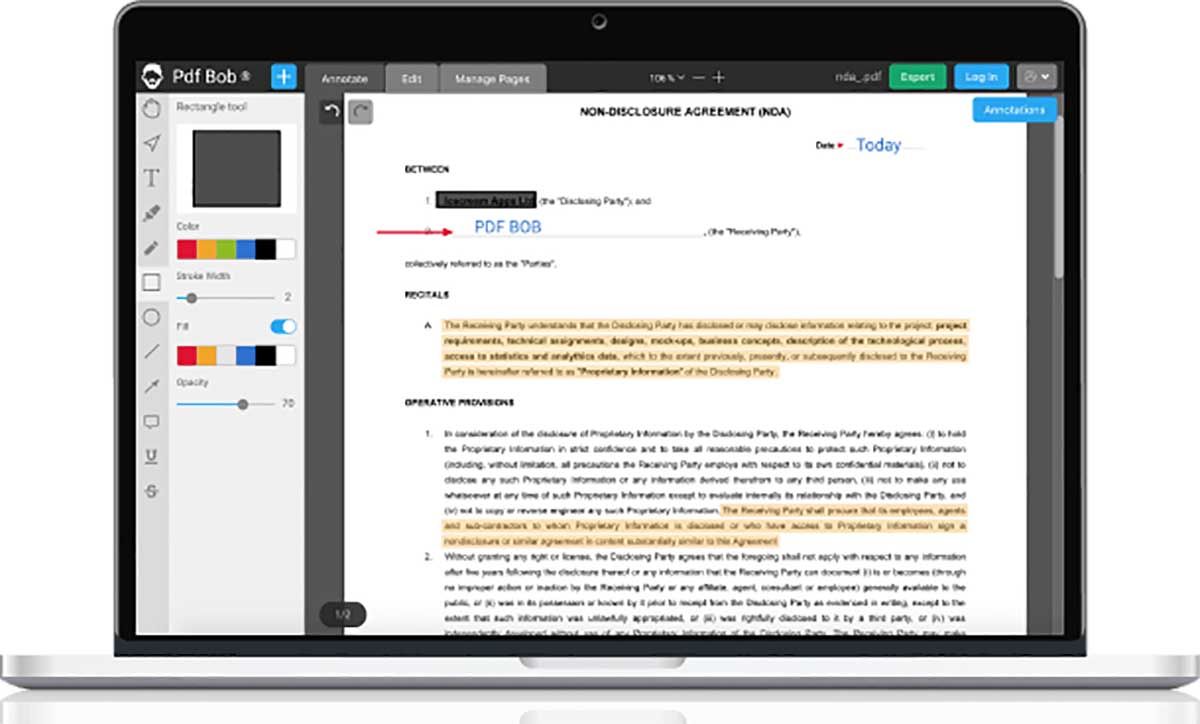 It's a professional online PDF editor that can be accesses from anywhere. Its most remarkable feature is that it allows files to be uploaded to drop box and Google Drive. You can also store files on PDF Bob servers.
5. PDF Simpli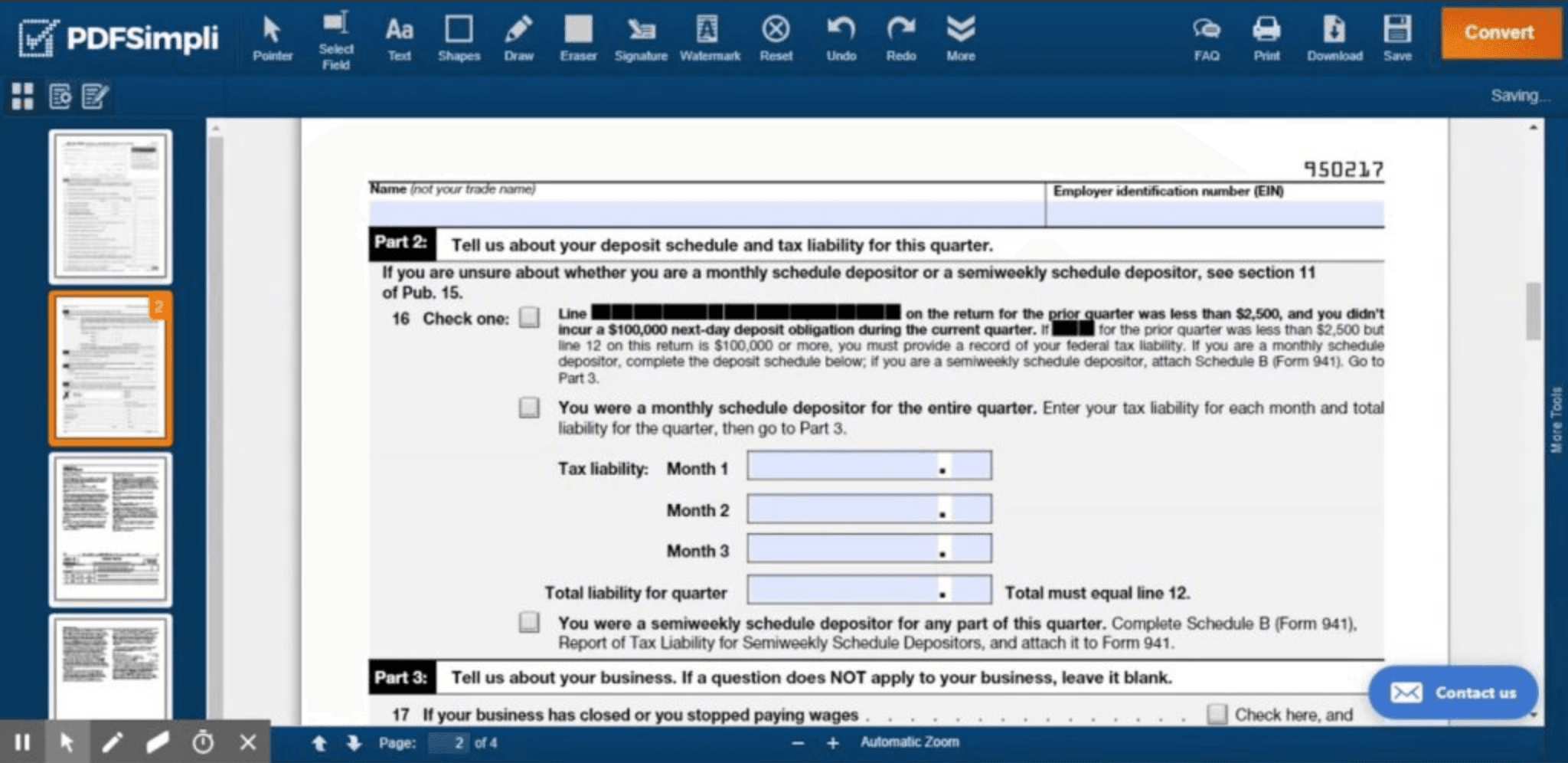 What separates PDF Simpli from other applications is its ability to maximize productivity when working with PDF images. It also has a simple user interface that's easy to understand and use.
Guide on How to Edit PDF Image online with Sejda PDF Editor
Sedja is a free and popular online PDF editor that's highly reviewed and satisfaction guaranteed. Its outstanding capabilities are as good as you'd find in a paid online PDF editor. Sedja also has an option of downloading a desktop version that has the same online features, allowing users to manipulate locally stored files even without access to the internet. These files are, however, not uploaded to their server.
The key features of Sedja PDF editor include:
Conversion of PDF to JPEG and PDF to WORD

Merging and splitting a PDF file

Compressing a PDF file

Resizing and rotating a PDF Image

Creating links in PDF
The steps taken to edit a PDF Image online using Sedja Editor are as follows.
STEP 1: Go to Sedja.com
STEP 2: Click on the Upload PDF button and select the PDF Image you intend to edit from your computer.
Step 3: Click on the Images button to explore a variety of image modification options.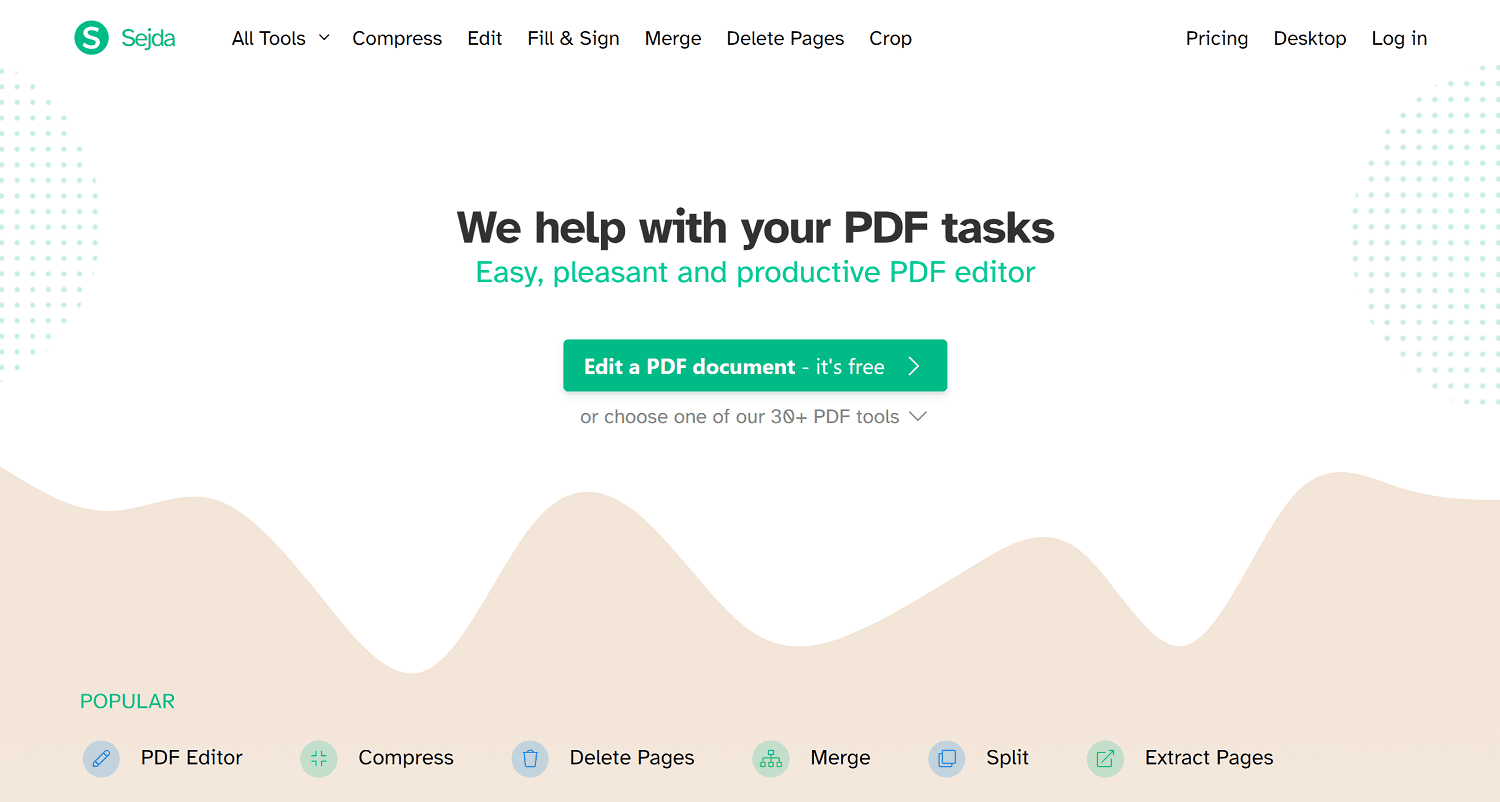 Conclusion
Modifying a PDF image online is a simple challenge that requires a simple solution. Making use of the guidelines provided above will edit tour PDF in minutes, if not seconds. Which method do you prefer?