PDF readers are applications that allow users to view, comment, fill out, and sign PDF forms and also help you to move through your workflow quickly, efficiently, and with ease. You can also organize and alter PDF pages with free PDF apps.
Thus, there are thousands of PDF readers, and some can cost you almost a thousand dollars per year. That is why we sifted through the Internet to find the best free PDF apps that you can download online for your convenience.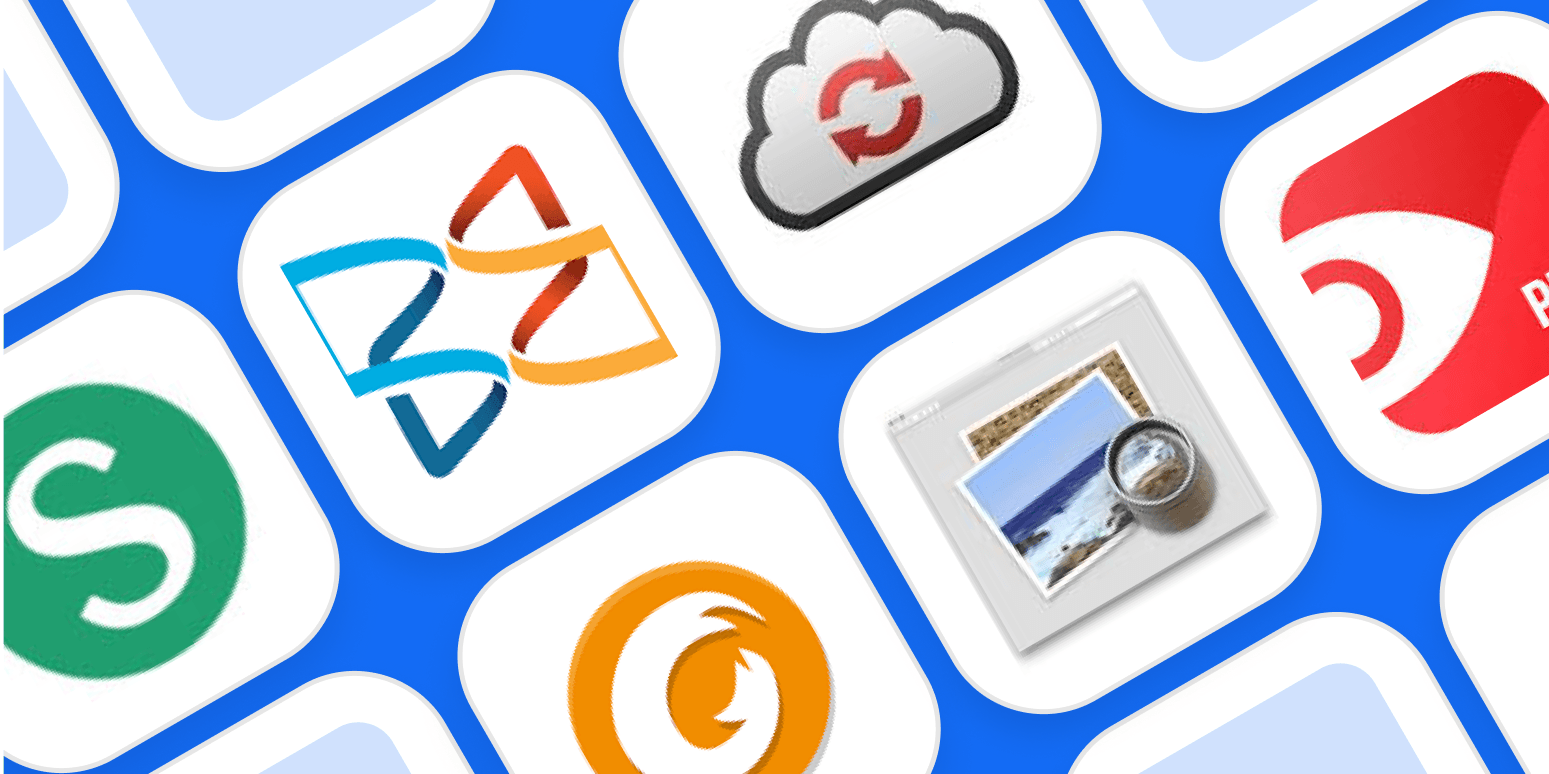 The 9 Best PDF Editor Apps
PDF Agile: This excellent free PDF software for editing helps update PDF documents quickly and effortlessly. Reflow text between paragraphs, columns, and pages; change document layout; adjust text size, font, or line spacing; and add multimedia, just like a word processor.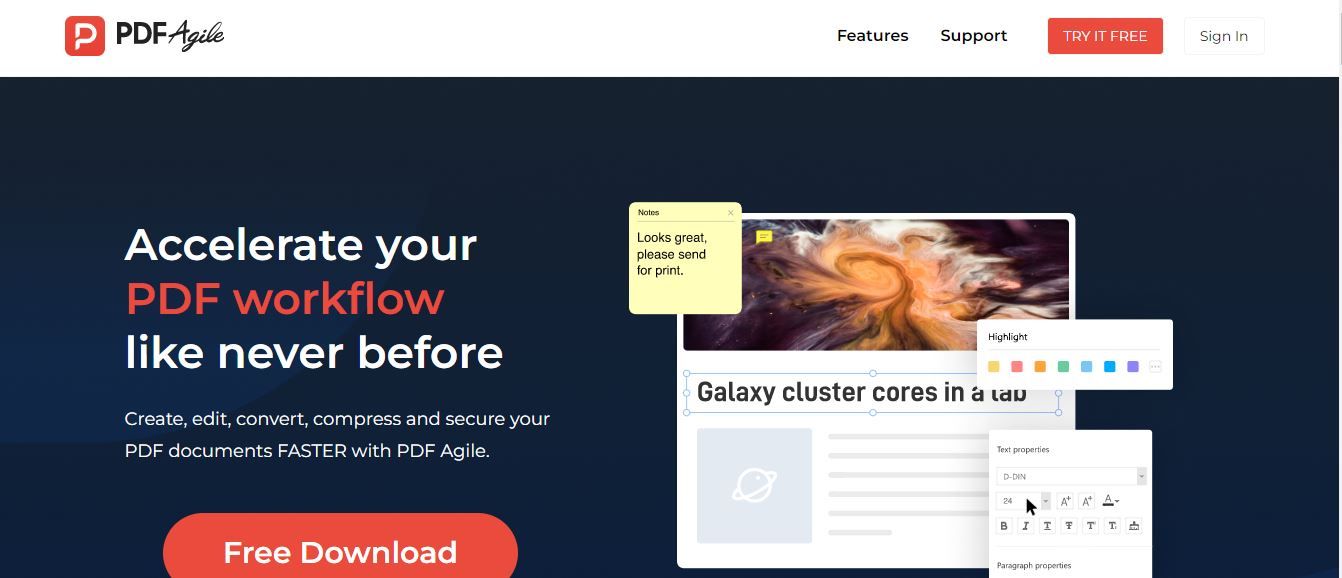 Pros:
Free to download anduse

Easily organize and manipulate PDF pages.

Merge and split documents.

Add stamps, watermarks, headers, footers, and more.

Convert PDF files to Word, Excel, PowerPoint, TXT, pictures, and CAD with ease without losing the original formatting.

With our advanced full-text Optical Character Recognition (OCR) technology, you can extract text from any image or scanned PDF document.
Cons:
Sejda PDF Editor

: Sejda is one of the few PDF editors that allows you to edit the pre-existing text in the PDF without adding any watermark.
Pros:
Allows you to load the file from other websites.

It supports the addition of hyperlinks

There is a tool for signature

Enables users to insert blank pages into the PDF
Cons
Does not edit files larger than 50MB

Allows the usage of only three PDFs per hour.

It is limited to documents with fewer than 200 pages.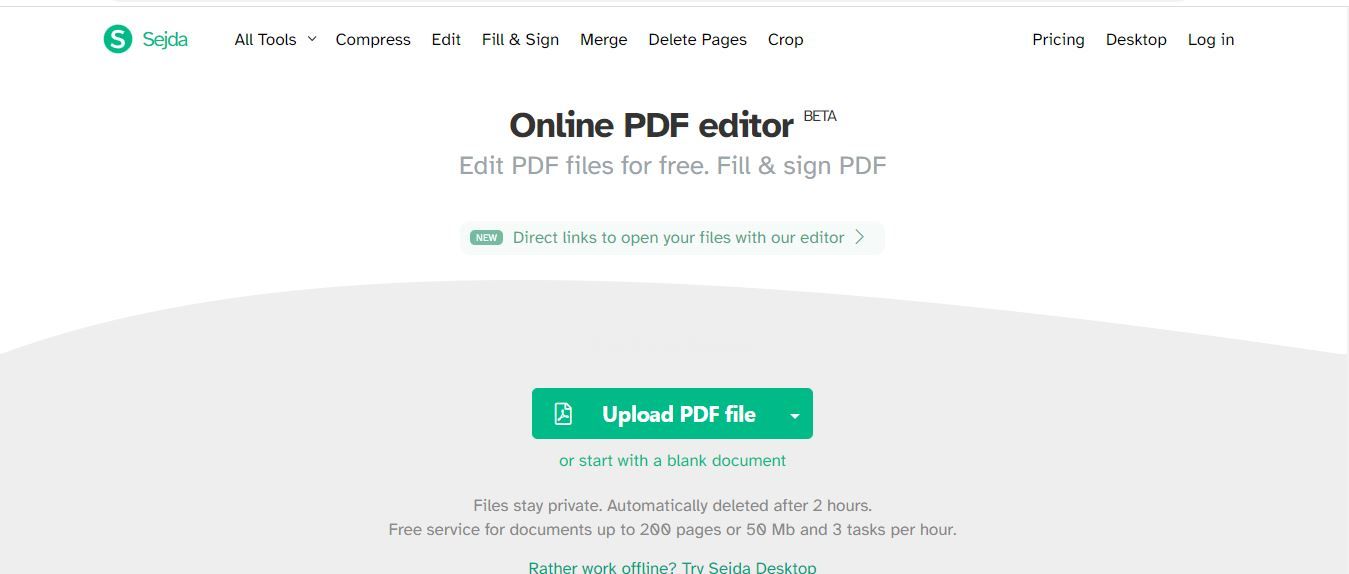 PDF-XChange Editor: This editor offers some great tools, although not completely free. However, if you use a non-free feature, the PDF will save with a watermark on every page.
Pros
Allows importing a variety of shapes and images.

Supports the addition of QR codes to PDF

It offers a portable version

It requires frequent updates
Cons
Works only on Windows

A lot of features require a license.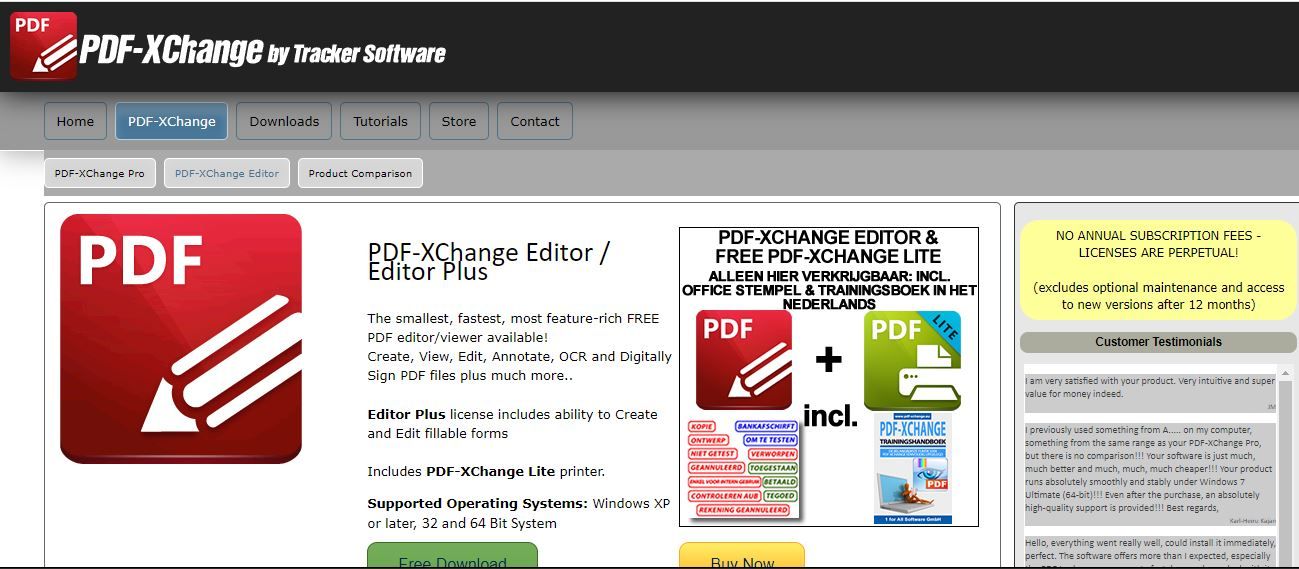 Inkscape: This is a trendy free image editor and viewer, but it also has PDF editing functions.
Pros
You can use it to edit PDF text.

It supports manipulating graphics.

It can include lots of image-editing tools.
Cons
The number of graphics-editing tools that are available can be overwhelming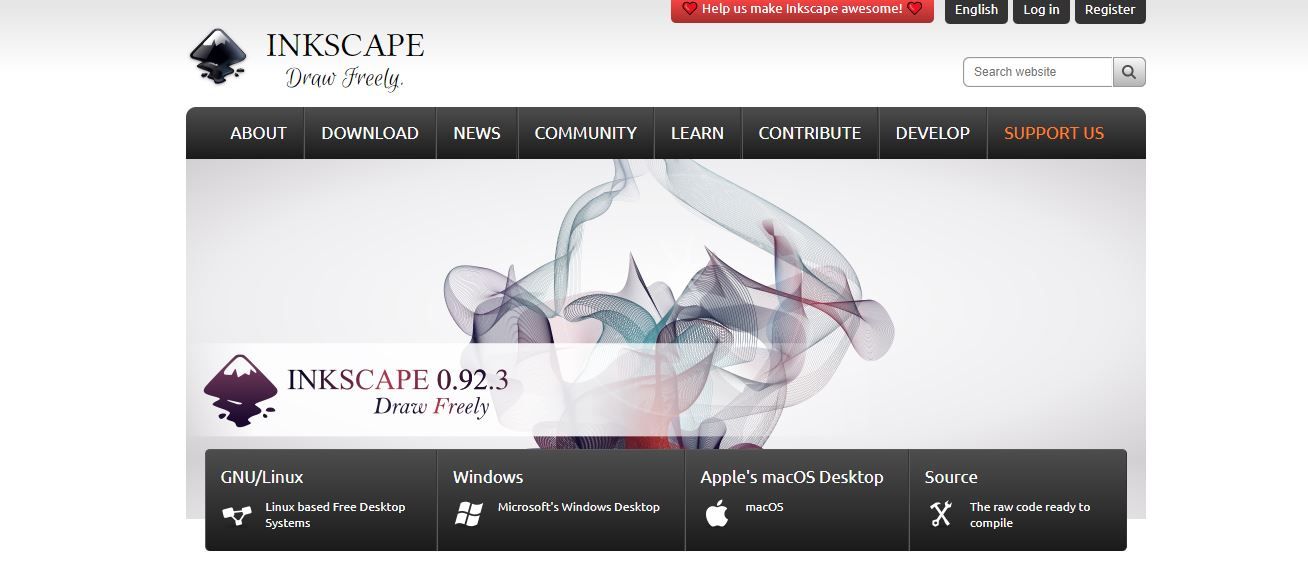 PDF escape Online PDF Editor

: This PDF editor has quite a lot of features, and it is free as long as the document does not exceed 100 pages or 10 MB. However, text or image edits cannot be for free using this editor, but you can add your text, images, links, form fields, etc.
Pros
It works online through your web browser.

It has a lot of tools.

It allows the addition of your text and images.

It allows users to edit and add PDF pages.
Cons
You cannot edit existing text unless you pay.

It has a limited PDF size and page length.

The documents stored in your account remain there only for 7 days.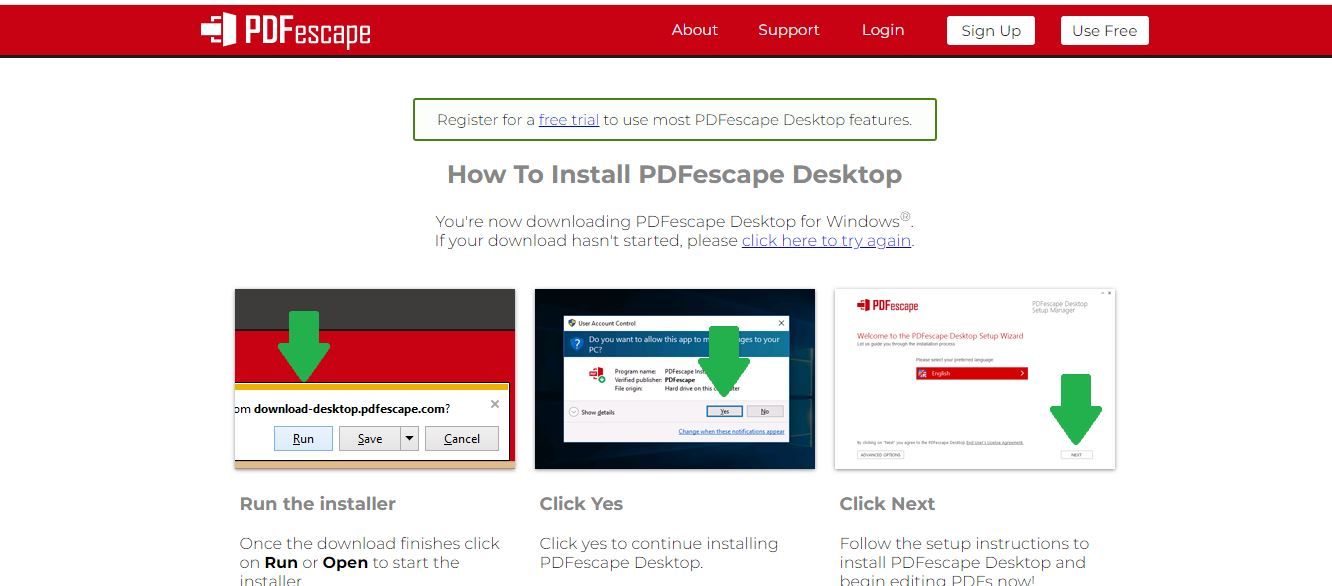 Smallpdf Online PDF Editor

:

This is one of the fastest ways to add images, text, shapes, or your signature to a PDF. This website allows users to upload a PDF, make changes, and save it back to their computer without creating a user account or paying for any Anti-watermarking features.
Pros
It is entirely free.

Allows the addition of more text to the PDF.

It supports importing shapes.

It can load and save PDFs from various sources.
Cons
You won't be able to edit existing text.

Users are limited to two PDF edits per day.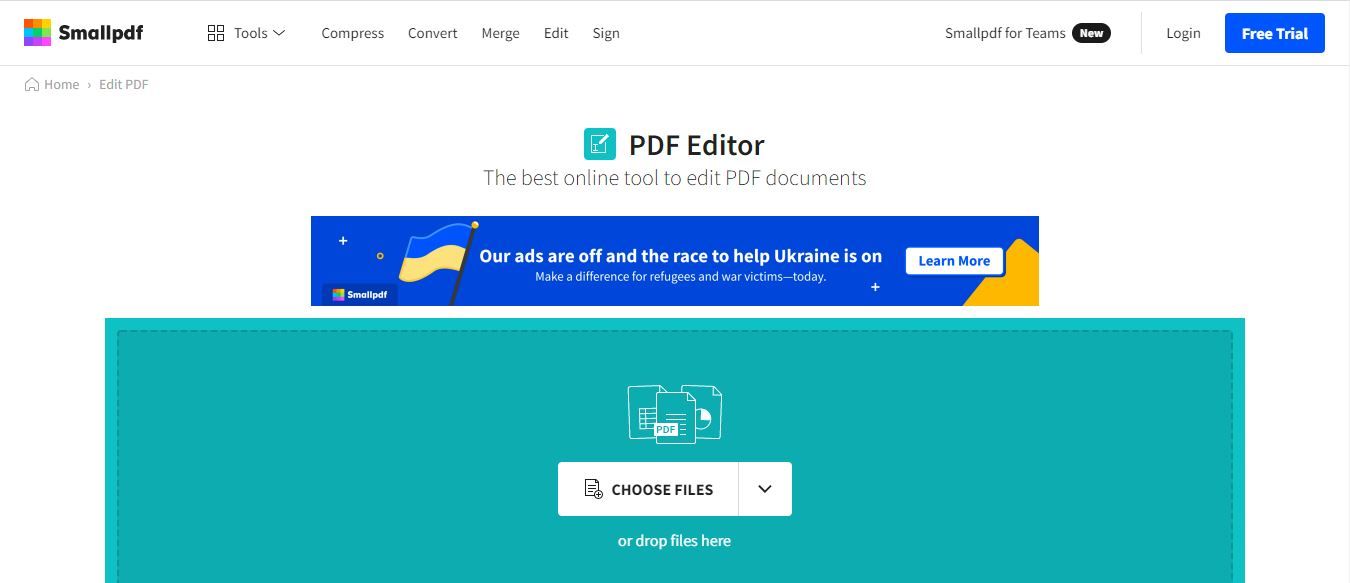 LibreOffice Draw

: It allows users open and edit PDFs by using; the File > Open menu to pick the PDF you want to edit and then zoom up to the text to choose and change whatever you wish.
Pros
Users can edit any text on the page.

No watermark

There are lots of other editing features.
Cons
Users need to download the whole suite of programs to use the PDF editor.
PDF BOB

: This free online PDF editor does not require a user account. You just need to upload your PDF, make the changes you need to, and then export it to PDF again to round up.
Pros
It is super easy to use.

It does not require a user account

It supports multiple conversion methods.

Available in several languages

It has zero ads and saves without a watermark.
Cons
It does not edit existing text.

There are few font options.

It has only one source of upload, which is your computer.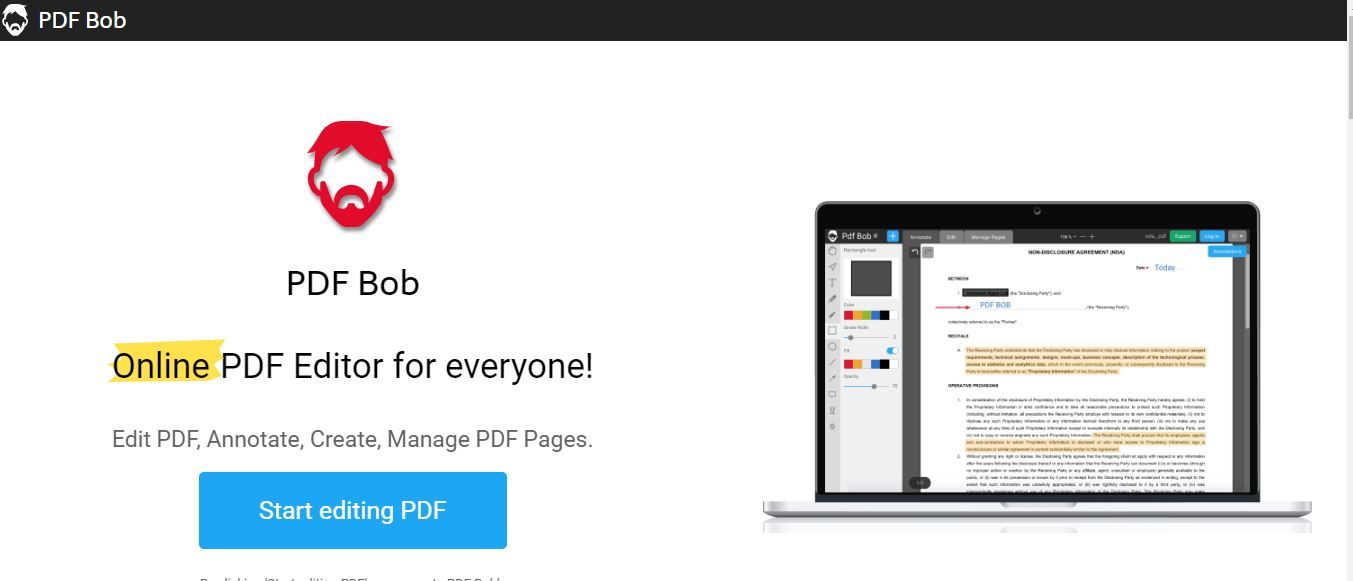 PDF element:

This is a free PDF editor, but with a significant limitation as it will place a watermark on each page of your document. However, the watermark is behind everything, so you can still see the content, and also it supports some truly great PDF editing features.
Pros
It allows users to edit the PDF's text directly.

It supports the addition of images, links, and custom watermarks.

You can edit the PDF background, include headers and footers, etc.

It helps the combination of several PDFs into one.

Crop or trim PDF pages

.
Cons
The free option has a watermark on the PDF.

Users need to log in to save the document.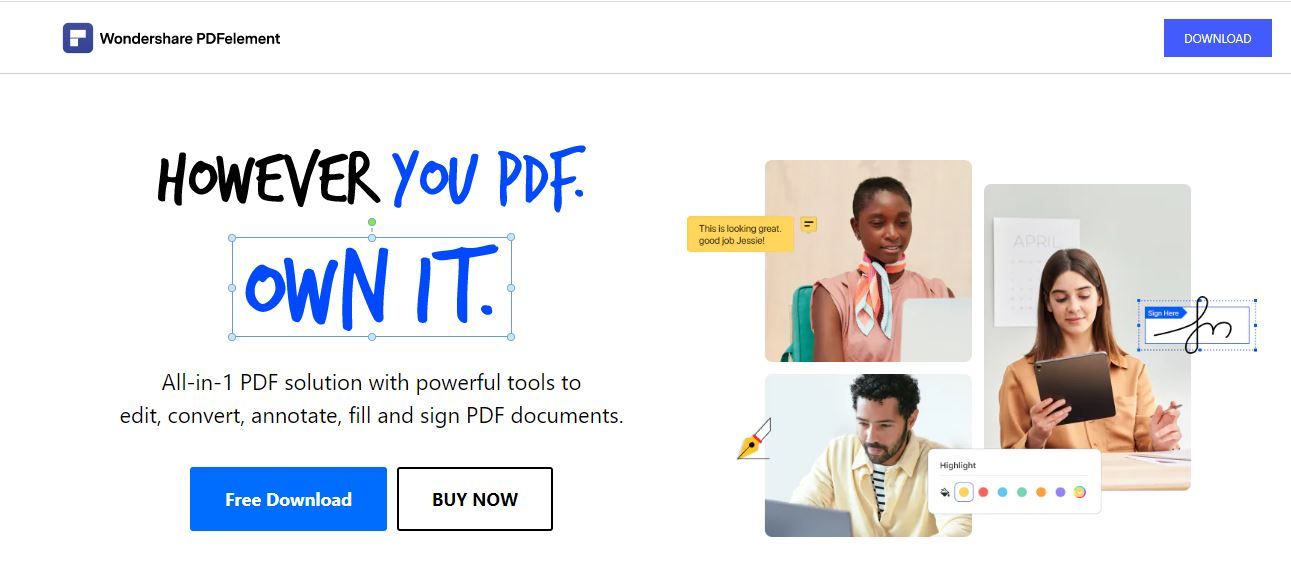 Our recommended free PDF app among the above would be PDF Agile, as it gives you immense options and features at affordable pricing. The best part is that you get a free trial before purchase, and it keeps your information 100% secure.
For the rest of the eight free PDF apps, here is a comparison table to help you choose better:
Comparison Chart of the Listed Free PDF Apps
PDF Editor

Unique Feature

Price

Compatibility

PDF Agile

Work fast and easy-to-use

Free

Windows

Sejda PDF Editor

No watermark in the free version

Monthly $7.50/month

macOS, Windows, and Linux devices

PDF-XChange Editor

The app is always updated with frequent updates

Single user license

$56.00

You get support for all Windows (32/64 bit) operating systems from Windows 7 and later

Inkscape

It can edit PDF text

Free open source

Windows

PDF Escape Online PDF Editor

You don't have to download it as it works online

Free

Windows

Smallpdf Online PDF Editor

It can load and save PDFs from various sources

Free Plan, Monthly Plan: $121, Annual Plan: $1081

Windows, Linux, and Mac devices

LibreOffice Draw

No watermark

It offers a free version and a paid plan that costs $18 per user per year

Windows

PDF BOB

It does not require a user account

Free

Windows and Mac

PDF element

It allows users to edit the PDF's text directly

PDFelement Pro Team: $3180

PDFelement: $79

PDFelement Pro: $129

Windows 11, 10, 8.1, 8, 7, Vista, 32-bit OS, 64-bit OS.
Conclusion
Thus, the above report reviewed the nine best free pdf apps you can choose from. It also explains all you need to know about PDF applications on different devices. We also explained how to convert PDF to word easily. Hence, you can now produce quality content; an exact copy of your PDF to edit and manipulate using the Word file format using the fantastic free PDF app, PDF Agile. It converts PDF files to Word, Excel, PowerPoint, TXT, pictures, and CAD with ease without losing the original formatting.