Introduction
The study of the vrio framework supports firms in understanding their organization by illustrating the relationship between internal resources and performance. It enables them to discover and safeguard resources and skills that may be useful to acquire a long-term competitive edge over competitors. These frameworks are well-organized to use the resources to capture their value appropriately.
A vrio analysis example can assist you in identifying and using your sustainable competitive advantages, whether you have one or several. Let's dive into the vrio framework of Starbucks.
Overview of Starbucks
Starbucks Corporation (Starbucks) is a coffee retailer through its outlets:
The firm sells various coffee blends, artisan drinks, accessories, and culinary products.

Starbucks also sells whole beans and ground coffee.

Plus, ready-to-drink drinks, snacks, and other beverages.

Teavana, Evolution Fresh, Starbucks Reserve, Princi, Seattle's Best Coffee, and Ethos are among its brands.

The corporation has a presence across Asia-Pacific, the Middle East, Africa, Europe, and the Americas through its owned and licensed stores.

The firm has a roasting, production, storage, and distribution facilities in Nevada, Pennsylvania, Tennessee, Washington in the United States, and China.

The company's headquarters are in Seattle, Washington, in the United States.
| | |
| --- | --- |
| Company | Starbucks |
| Industry | Leisure and Arts |
| CEO | Howard Schultz |
| Founded | March 30, 1971 |
| Location | 2401 Utah Ave S, Seattle, Washington, 98134-1436 |
| Revenue (2021) | 29.1 billion dollars |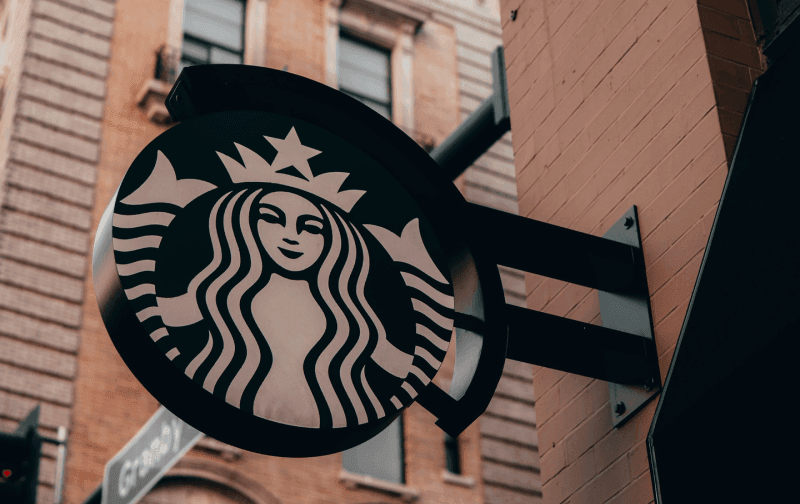 Image Source: www.unsplash.com
Vrio Analysis of Starbucks
Starbucks is a top brand in the coffee industry. It has around 22500 shops open worldwide. Years of ethical business practices and an emphasis on customer service and product quality have led to the brand's success. Starbucks' success is primarily due to differentiation.
Three key features set the brand apart from the competition. The first and most crucial consideration is quality. The brand solely provides high-quality coffee. You can trace back Starbucks' modest beginnings back to Seattle.
Today, it has grown abroad to become a critically regarded international brand for quality coffee, exceptional customer service, and ethics. This has also helped the brand gain consumer loyalty and become the market's number one coffee brand. Several of its advantages are readily apparent on the surface. This VRIO investigation delves further into the resources that have enabled Starbucks to build a long-term competitive advantage. The principal qualities of the coffee brand and its most essential resources are described first, followed by their relevance in terms of competitive advantage.
There is no question that Starbucks has created several competitive advantages. And we can locate them in the vrio framework of Starbucks through various characteristics, including the company's strong brand image, product quality, community environment, customer service, superior supply chain, and worldwide influence.
Vrio analysis example helps to assess resources and capabilities based on the following characteristics:
Valuable

Rare

Inimitable

Organization
Valuable
Starbucks vrio framework benefits from valuable capabilities in capitalizing on possible opportunities and reducing risks from the internal and external contexts. These abilities enable a business to grow, develop, and expand.
Rare
Only a few firms in the field hold and nurture rare competencies that enable Starbucks to gain a competitive advantage.
Inimitable
These distinctive abilities contribute to an organization's competitive advantage and long-term sustainability. Competitors will find it difficult and costly to replicate these resources and competencies.
Organization
Since the late 1980s, the corporation has done exceptionally to ensure that the comfortable ambiance has become an integral element of the brand's image.
Resource or Capability

valuable

Rare

Costly to imitate

Exploited by organization

Competitive implication

Financial

yes

yes

No

Yes

Temporary advantage

Fixed assets

yes

yes

yes

yes

Temporary advantage

Human Resources

yes

no

yes

no

Competitive advantage

Technology

yes

yes

yes

yes

Competitive advantage

Consumer loyalty

yes

yes

yes

yes

Competitive advantage

Location

yes

yes

no

yes

Temporary competitive

advantage

Network and partnership

yes

yes

yes

yes

Temporary advantage
Resources

Valuable

Rare

Imitation

organization

Competitive Advantage

innovation

yes

Yes

Yes, but difficult to do so.

Yes

Competitive advantage

Strong Global presence

yes

yes

Imitable

yes

temporary

Competitive advantage

Brand Equity

yes

yes

yes

Yes, Based on customer behaviour, the company has positioned its brands.

Competitive Advantage

Marketing

yes

yes

no

yes

Sustainable competitive advantage
Edit PDF Using PDF Agile
PDF Agile is a solution that allows users to change their PDF documents rapidly and effortlessly. It is comparable to a word processor in that it will enable you to reflow text between paragraphs, pages, and columns. This tool also allows users to alter and adjust text size, document layout, font, line spacing, and incorporate multimedia. Because customers frequently get reports online in PDF, PPT, picture, and other formats, this application will deliver reports based on the user's preferences.
Using the PDF Agile converter, you can create an electronic file system of the vrio analysis example of Starbucks and use it whenever you need it. Users can also better handle PDF files and document metadata. Users can also utilize PDF Agile to:
1. Convert word, Excel, PowerPoint, TXT, picture, and CAD files to PDF without losing formatting.
2. Use PDF pages to structure and manage workflows. Move and drop pages inside a file or between documents. Insert stamps, watermarks, headers, and footers easily.
3. Users may customize their digital reading experience by choosing three different settings for each occasion. With a single button switch between Reader Mode, Full-Screen Mode, and Slideshow.
Key Takeaways
To summarize, the Vrio framework of Starbucks is a fantastic strategic planning tool for organizational growth. The vrio framework assists organizations in determining numerous essential aspects that will aid in the organization's success. These may include better resource use, the effectiveness of internal controls, and alerting you to which resources are readily reproducible. In addition to that, be sure to check out PDF Agile for all your pdf-related needs.
References
Starbucks and Dunkin Donuts are available at: https://sites.google.com/site/starbucksanddunkindonuts/business-strategy/vrio-analysis
Notesmatic is available at: https://notesmatic.com/vrio-analysis-of-starbucks-coffee/
Fresco is available at: https://frescopad.com/vrio-framework-example-a-practical-breakdown-of-starbucks/