In the rapidly changing world of technology, social media live streaming has become a necessity from novelty. Here are the 10 best social media live streaming channels :
1. YouTube:- YouTube tops the chart everyday. It has 2 billion users every month.
2. Facebook:- Facebook has a global base of 2.7 billion actuve users every month.
3. LinkedIn:- 93% B2B marketers ar here.
4. Twitter:- Twitter may not be as big as YouTube or Facebook but still it has access to 217 million active users.
5. Twitch:- Twitch, initially started out catering to gamers but it expanded to other categories.
6. Koo:- This is an Indian App. with 30 million + users. And this app is available for iOS and android devices along with web. It supports 9 languages- Kannada, Hindi, English, Telgu, Assamese, Marathi, Bengali, Gujrati.
7. Instagram:- Instagram captures 13% of all live streaming viewers on social media.
8. Clubhouse:- A perfect place for streamers to have a direct conversation with their followers. Initially it was for iOS only but now it is available for android phones also. There is no desktop option.
9. YouTube Gaming:- YouTube hosted a separate platform for gamers to compete with Twitch. 1.31 billion hours of gaming content is there on YouTube Gaming.
10. Mixcloud:- Mixcloud is a live streaming platform for audio creators. Live music, radio shows, DJ mixes, and podcasts are the most common types of content you'll find on Mixcloud.
Some live streams are public and might be watched by hundreds or even thousands of people. Viewers can comment and interact live by posting messages that appear beside the live stream. They can also share emojis such as hearts, and gifts such as coins which appear on the screen.
When BMW used this technology to launch its M2 model, attracted more than 5000 people in the first 10 minutes, and in total made 16.6 million impressions. Now this actually seems impressive.
Everything has it's Pros & Cons. So, lets have a look at them.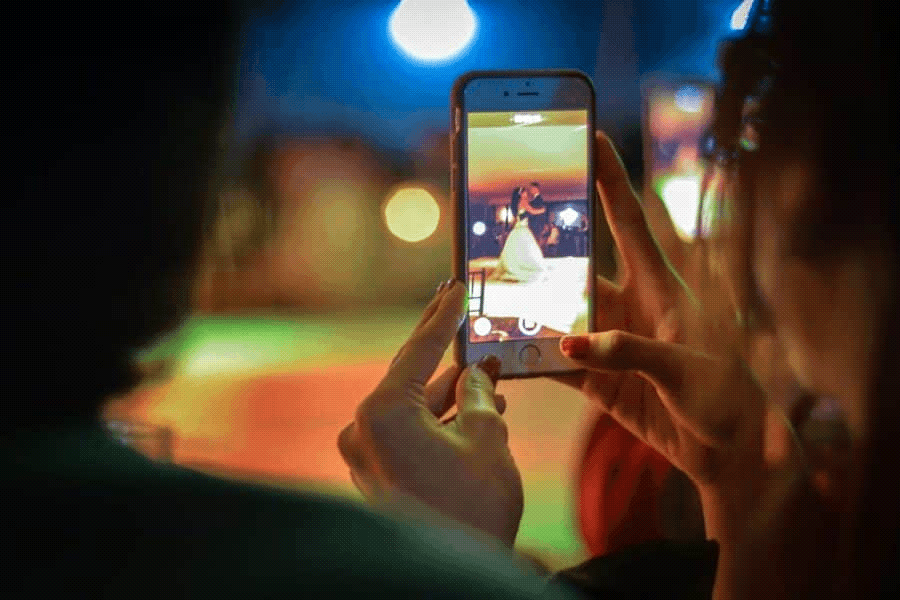 Pros of Live Streaming :-
1. It adds a human touch to your posts.
2. Benefits in business as companies can broadcast auctions or show their products live. The options are limitless.
3. Retail can stream store or product.
4. It's easy and you don't have to worry about editing footage and doing several takes if something goes wrong.
5. All these services are free. So, it won't even cost you anything to make a live video. You just to need sign up and then login into your account whenever you want to go live
6. Easy to engage the viewers. They don't need to visit any website. They can simply watch and engage with the video through the particular social media platform or app.
7. With live videos, there's no option to pause and come back to watch more later as you can with embedded video. This means people are more motivated to watch the entirety of the content.
8. If your content was engaging enough for a viewer to watch all of it, people will be eagerly interested in other content you post.
9. Because of it's popularity, social media live streaming s now available on almost all social platforms like- YouTube, Facebook, Twitter and many more.
10. Live streaming has proved to be of great great help in tracing some anti-social activities and criminal cases as well just because the incidents were captured live and so the accused could not deny the fact that he was involved in that particular anti-social act.
11. News channels are into live streaming every now & then with their mobiles and the cameras because ofcourse people love to keep themselves well informed & they like that they are involved in the situation without being physically present on the spot.
Cons of Live Streaming :-
We will come to the technical errors for sure but later on. But first things first.
1. I would like to draw your attention towards the cons of live streaming. Where on one hand we think that we are getting connected with the outer world, we are loosing connections in our personal lives. We are hardly aware of what is happening in each other's life. We hardly talk to the family members. All thanks to our phones. We all want to be stars on social media but we don't want to be stars of our parents and grandparents. They keep calling us for some work or the other but "we" don't pay any heed to it. Who has time to listen to their feeling, their stories, their emotions.
Anyways, as there is a saying the show must go on, let us now see other aspects too. So there can be technical issues in live streaming.
2. You don't have to worry about technical errors occurring while you're streaming live. The error doesn't even need to happen on your end. It's always at the consumer's end if in case he has a slow internet, the video may pause or stop or get delayed because of buffering.
3.However, Facebook Live has some glitches, such as the stream being slow or having audio issues. The biggest cons can be knowing the timings when to start the video. To resolve this problem, let your audience know the timings beforehand. Specially when you international audiences because some people attend the live streams in the middle of night from different time zones.
4. You're not likely to see a revenue increase directly from the live stream. Instead, you have to rely on people seeing the video and then visiting your website to purchase your products or services.
5. Videos are not saved if you are using Periscope or Instagram. Instagram's videos disappear as soon as you're done. However, if you're wanting people to come back and watch your video later, live streaming on Facebook and YouTube are the best options.
6. The other drawback is that battery life gets effected. Before you start recording your live event, make sure your mobile is fully charged or invest in a powerbank if necessary because on an average, streaming for 10-15 mins., 20 percent of your battery gets used.
7. There no chance of correction or taking another take while you are shooting because it's LIVE.
Now, as we have gone through what live streaming is and how it is beneficial to us and what are the drawbacks of Live Streaming, it is very important to know how it works just in case there are people who hardly have any clue as to how to go about it.
To live stream, you need to have no live stream restrictions in the past 90 days and the channel should be verified. To create a mobile live stream, you need meet the requirements mentioned below:-
On your phone or tablet, open the YouTube app.

From the bottom, click Create

Go live.

Starting your first live stream may take up to 24 hours. Once enabled, you can live stream instantly.
Choose a way to stream
There are three types of streams: mobile, webcam, and encoder. Choose the one that's best for what you're streaming.
Mobile
Good for vlogging and quick updates from your phone or tablet.
Webcam
Quickly live stream from your computer using a webcam.
You'll need a computer with a webcam.
Encoder
Encoders let you stream gameplay, overlays, and use hardware like preamps, mics, and cameras. This type of stream is commonly used for gaming, sporting events, concerts, and conferences.
Now comes the most important question- What can you stream.
If you suggest that you'll live stream content that violates our Community Guidelines, we may age-restrict or remove your live stream. YouTube also reserves the right to restrict a creator's ability to live stream at its discretion.
If your live stream is restricted, you may get a strike on your account. A strike will prevent you from live streaming for 14 days. If your account has been restricted from live streaming, you're prohibited from using another channel to live stream on YouTube. This policy applies for as long as the restriction remains active on your account. Violation of this restriction is considered circumvention under our Terms of Service and may result in termination of your account.
Promote your live stream
Promoting an event can help you attract a larger audience. Here are some quick tips to help you get started :-
Before the event-
Create a channel trailer or teaser video and help promote the event.

Share your streaming link at least 48 hours before you go live.
During the event-
Create highlight clips of the event while it's live.

Update your banner images to include the event name, date and time.
After the event-
Post an archive of the live event soon after the completion.

Organize the archive and highlight clips into playlists.
Conclusion :- Live streaming is when the streamed video is sent over the Internet in real time, without first being recorded and stored. Today, TV broadcasts, video game streams, and social media video can all be live-streamed. Live streaming technology lets you watch, create and share videos in real time, a bit like live TV. Current popular live streaming apps include Facebook Live, Instagram Live stories, Twitch TV (often used by the gaming community), House Party and Tik Tok.
Unlike pre-recorded videos that can be cut and edited, live streaming is just that – live and uncensored. Some live streams can be private. For example, video conferencing, like Skype or Zoom, uses live streaming technology to allow you to talk to people you have invited. To make sure they stay private, they should be password protected and passwords shouldn't be shared with people you don't know.
I hope this article has covered most of the areas related to this topic. I thank you for reading. Give feedback on this article. Your suggestions are always welcome.