To increase the font size of a PDF document, it's not compulsory that you install and register a PDF editing software. This simple task can be accomplished with the use of an online PDF editor. It's a reliable and quick to use tool that's easily accessible on the internet. After uploading a PDF document you'd like to edit, you can manipulate, download and print it.
Commenting, highlighting, adding texts and shapes are some features available in an online PDF editor. Some online PDF editors can even manipulate the graphics and pages in a PDF file.

There are tons of online and offline PDF editors on the web today, but not all of them are effective. Below, you'll learn how to increase PDF font size online and offline using a PC.
Part 1. Increase PDF Font Size online
PDF2GO is a free and popular online PDF editor that's highly reviewed and satisfaction guaranteed. Its outstanding capabilities are as good as you'd find in a paid professional PDF editor. PDF2GO also has an option of downloading a desktop version that has the same online features, allowing users to manipulate locally stored files even without access to the internet. Don't worry about privacy since your files won't be uploaded to their server.
PDF2GO is compatible with any desktop or mobile device across different platforms, making it the most sought out PDF editing tool.
PDF2GO editor has a free version, but it also offers a variety of payment plans for different packages of their services.
A paid package is inclusive of:
No limit to the number of documents edited.

Ample processing time for a task with a twenty-one minutes time limit.

Access to all PDF tools that are browser based.

Uploads of large files, with a limit of up to 500 Mb per file.

A function that allows the user to process multiple files at once.

Email support from PDF2GO editor headquarters,
The key features of PDF2GO editor include:
Changing text color in a PDF document

Conversion of PDF to JPEG and PDF to WORD

Merging and splitting a PDF file

Compressing a PDF file

Extraction of images

Resizing and rotating a document

Creating links in PDF

Editing hyperlinks in PDF

Annotating a PDF
Step-by-Step guide on How to Increase PDF Font Size online using PDF2GO editor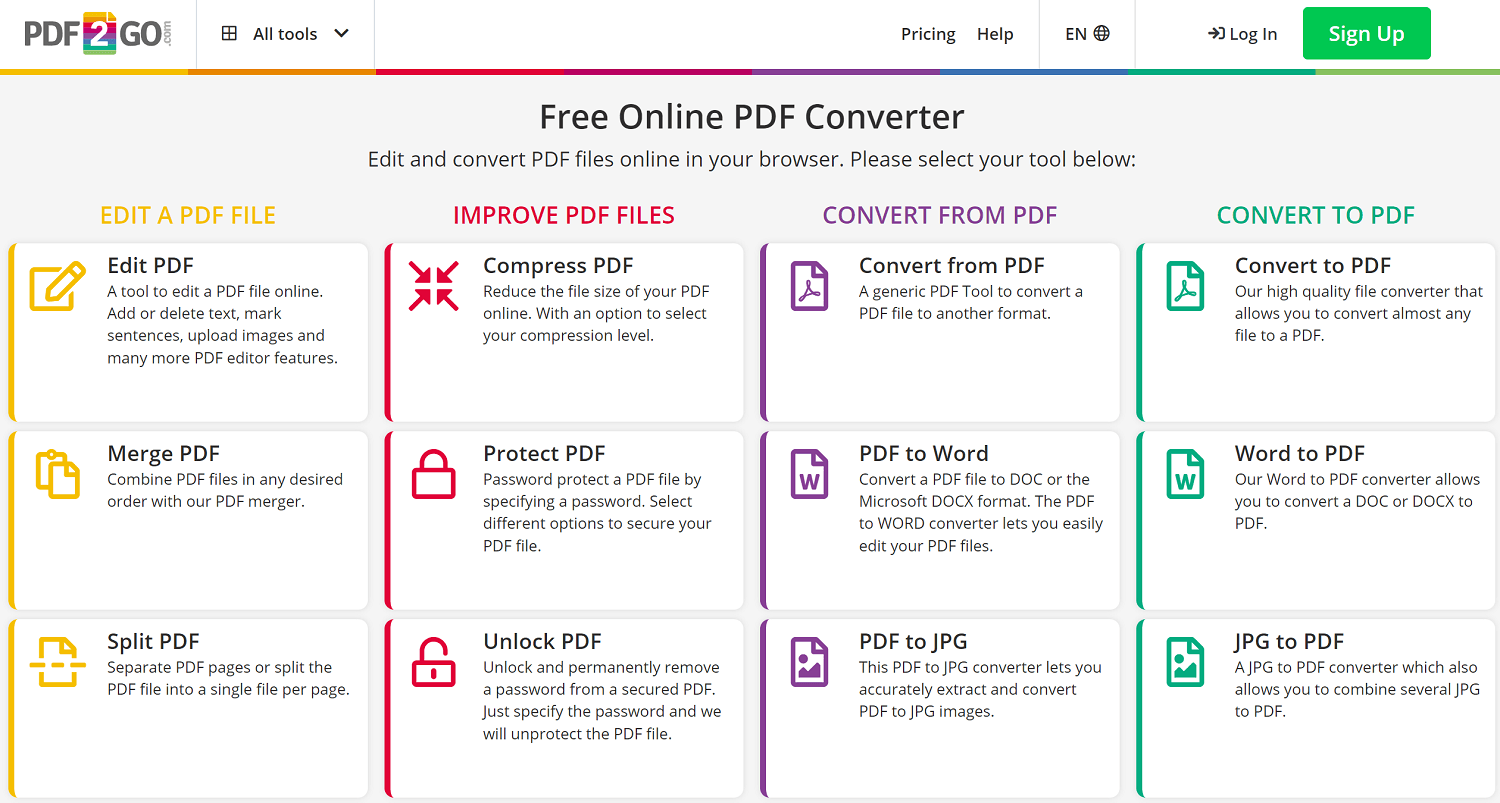 Step 1: Upload the file you intend to edit.
Step 2: Click on the Page thumbnail located on the left side of the window
Step 3: Select the editing tool from the menu directly above the preview. With the use of a magnifying glass; you can zoom in and out on a page for better visibility.
Step 4: Click on the Text button above the preview that then displays the text formatting option menu on the left side of the window.
Step 5: Click on the button indicating increase font size.
Step 6: Click on save button to preserve your modified document.
---
Part 2. How to Increase Font Size in PDF on Windows
PDF Agile is a perfect example of professional software that can be used to increase PDF font size for those using Windows OS.
PDF Agile professionally edits, organizes, and updates PDF files on your PC in a fast and accurate manner. One of its key features that distinguish it from other editors such as Adobe is its ability to maximize productivity by making it easy for even newbies to use it. Anyone can easily install and run it without even having to register or pay upfront.
It can be downloaded online for free by visiting www.pdfagile.com and provides free access to a lot of functionalities compared to other PDF editors. It has a flexible payment plan for those seeking to enjoy its most advanced features for a given amount of time. This paid plan is inclusive of PDF manipulating tools such as PDF protection and PDF annotation. Download it today and supercharge your productivity.
Some of PDF Agile's other key features include:
Users can choose to use either of its enhanced three reading modes. One may choose to either use the slideshow mode, full screen mode or reader mode. These modes are meant to improve your interaction with the software to boost your productivity.

PDF Agile has a powerful and accurate Optical Character Recognition (OCR). This ensures the content you want edited on your PDF file is extracted accurately as it appears on the original file.

Users can convert PDF files to multiple other file types e.g. PDF to PowerPoint, Excel, PNG. You can also convert other file types to PDF with the click of a button.

Organize PDF documents with ease. Working on PDF Agile ensures your documents are well organized and manipulated. With features such as Merge and Split, you can easily drag and drop pages, thus saving on time.
Step-by-Step guide on how to Change Font Size in PDF with PDF Agile
Step 1: Open the PDF document you'd like to edit in the app.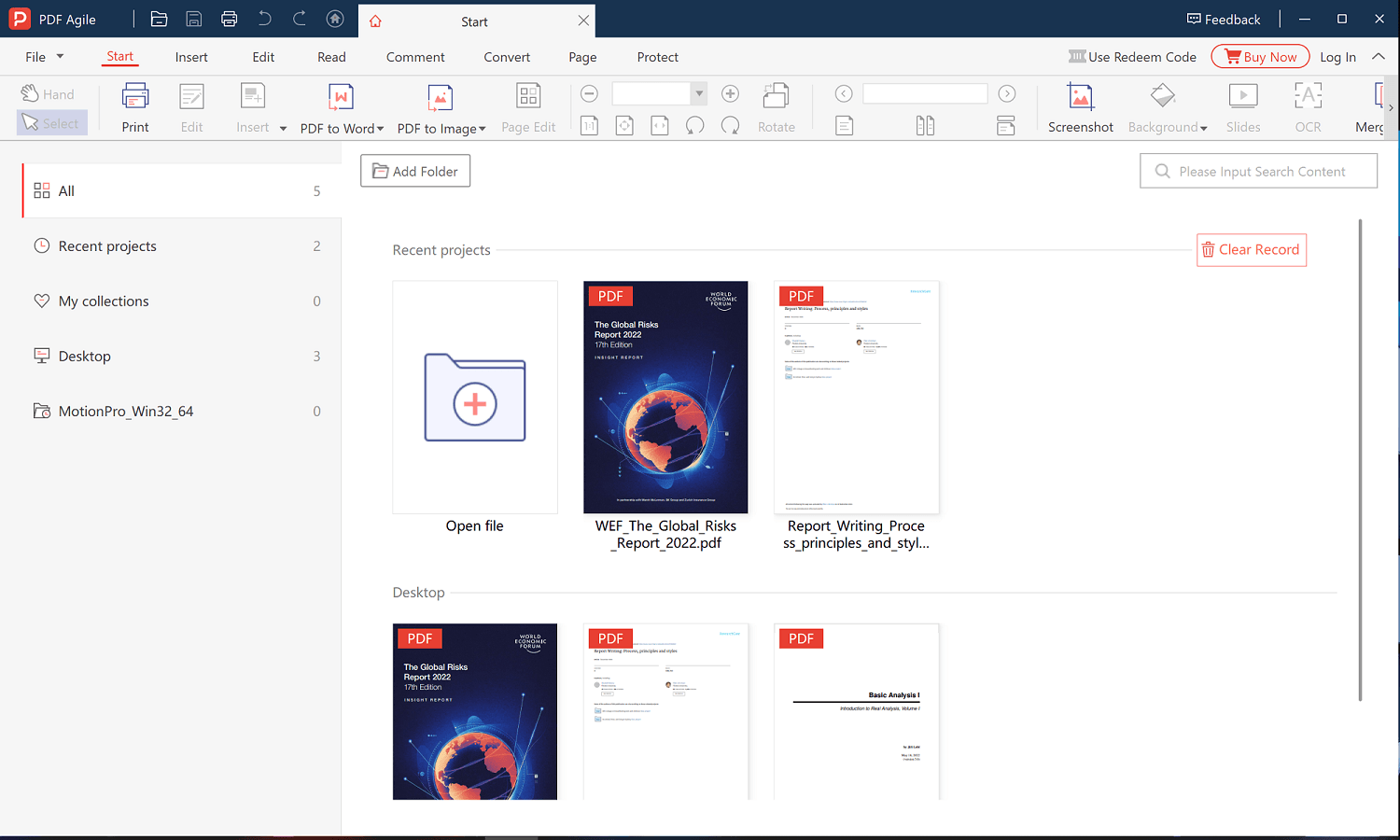 Step 2: On the Edit button, Click on Edit content.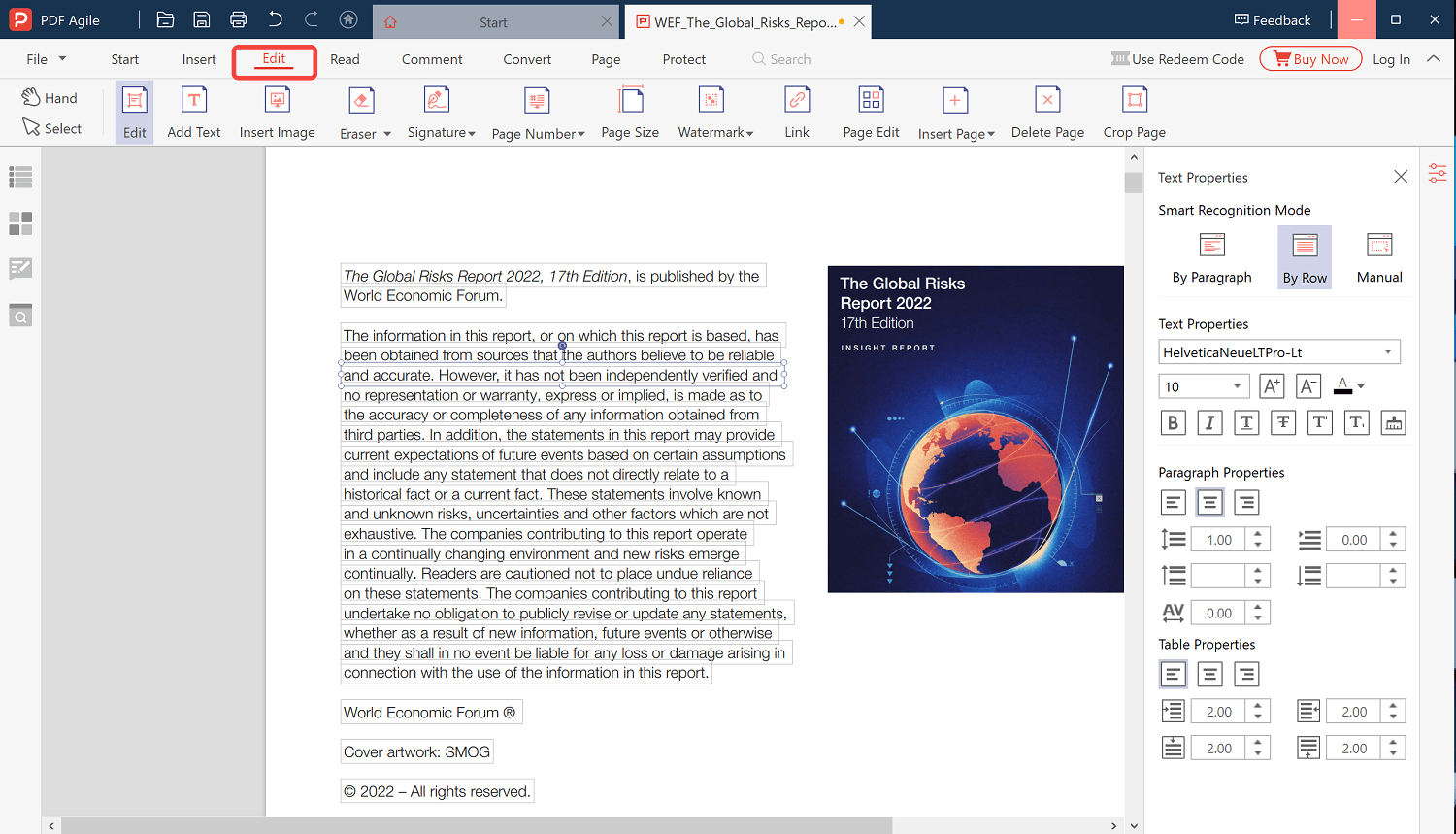 Step 3: Click on the font size toolbox located on the properties panel and increase the font size to your specifications, then save it.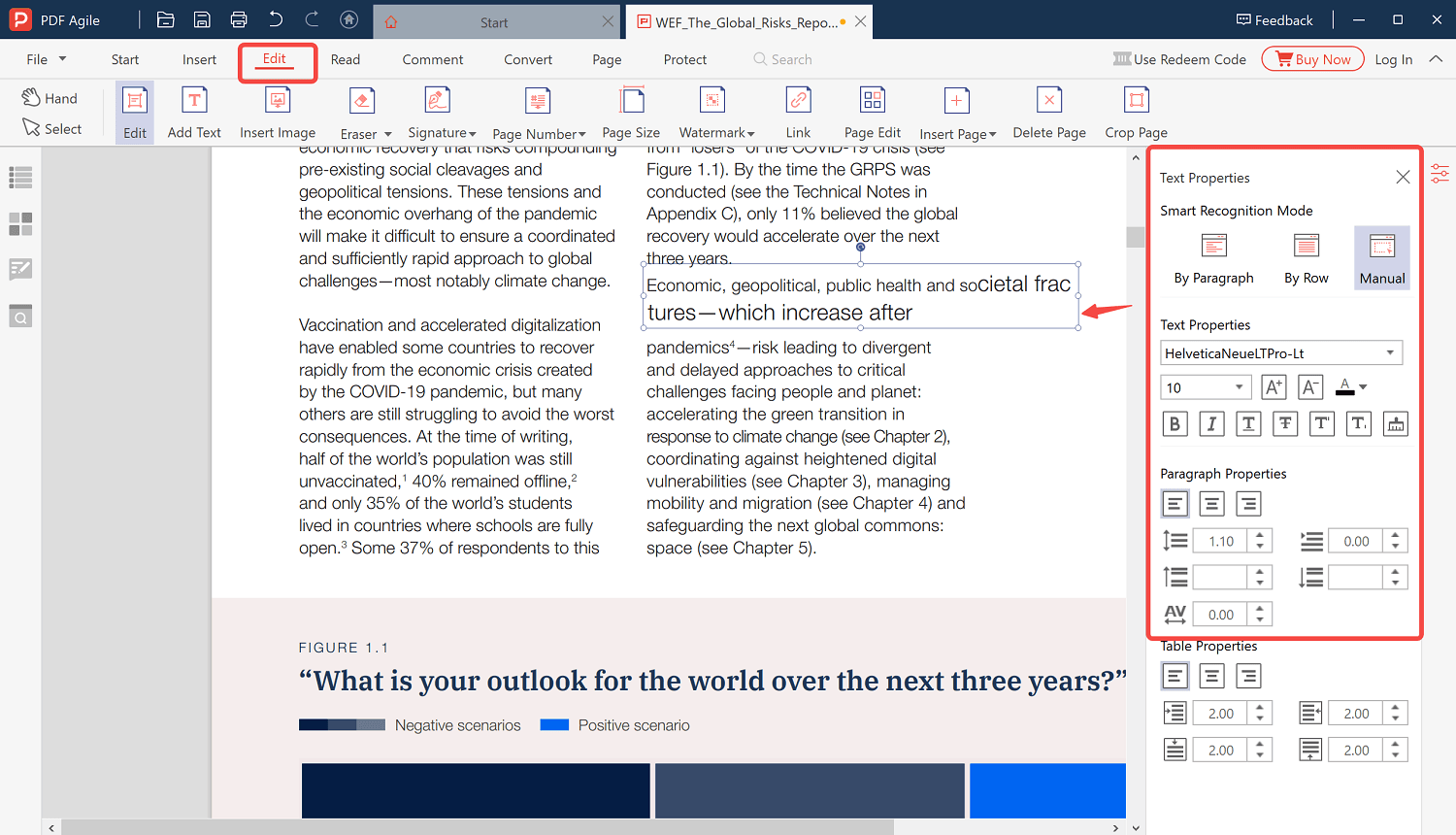 Conclusion
Despite online PDFs being so popular nowadays, they have their drawbacks. One such drawback is the privacy issue. Documents that need editing are normally uploaded on their servers, and that's an issue to some people. Data privacy is extremely crucial nowadays. People don't want their data used in malicious ways online.
Most professionals will first check that before engaging with any online PDF editor. That's why desktop PDF editors such as PDF Agile are the most preferred. With PDF Agile, you don't have to worry about data privacy issues since it's a software that works offline on your computer. You don't need internet access to use it, increase your internet is unstable or off. Once installed, just use it. Download PDF Agile PDF editing software today and supercharge your productivity.