Due to the increasing dependence on paper documents, it is not uncommon to find the need to extract digital data from images to make them editable. To make digital data editable, you'll need the help of OCR software.
OCR, which stands for Optical Character Recognition, is an Artificial Intelligence (AI) based technology that identifies texts either typed, handwritten, or machine-encoded inside images from scanned photos or documents, scene photos and converts them into editable text documents.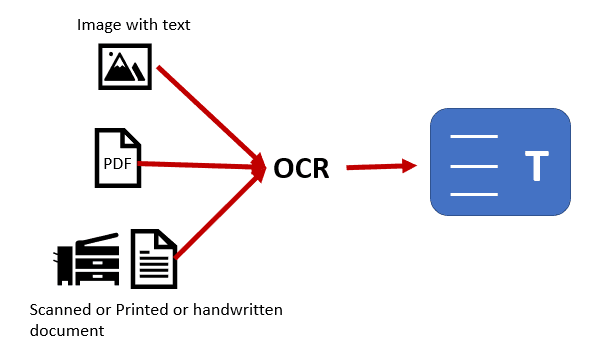 Office workers, researchers, students, etc., use OCR to improve productivity. That's why you must understand the best ways to OCR to TXT. So, once again, this article will show you how to OCR image to TXT using PDF Agile.
OCR Image to TXT in PDF With Ease
PDF Agile has a simple design that helps you deal with PDFs with ease, quickly, and efficiently. It has easy-to-use features that will boost your workflow. It works like a word processor and has integrated technology with a powerful OCR (Optical Character Recognition) engine.
Furthermore, it allows users to extract text from any images or scanned PDF documents; users can make and edit screenshots and extract text from them. In addition, with PDF Agile, you can instantly translate any text in a PDF file from one language to another.
PDF Agile is an open-source PDF reader with free online tools to convert documents from various formats to PDFs and vice versa.
Key Features of PDF Agile
With PDF Agile you will get to work with many features which you will love and makes it easier to deal with PDFs. Some of the key features that stand out in the PDF Agile are the ability to:
Work with powerful editing and converting tools

Streamline reading and annotating experience

Manage the security of Information exchanges

Transform your PDF into a visually appealing presentation

OCR (Optical Character Recognition)
Step–By–Step Guide on How to OCR Image to TXT in PDF with PDF Agile
Step 1: Open PDF File
Install PDF Agile software and launch it on your desktop

Open the PDF document by clicking on the Files tab in the window's upper left corner.

Click on Open and select the PDF file from the drop-down menu.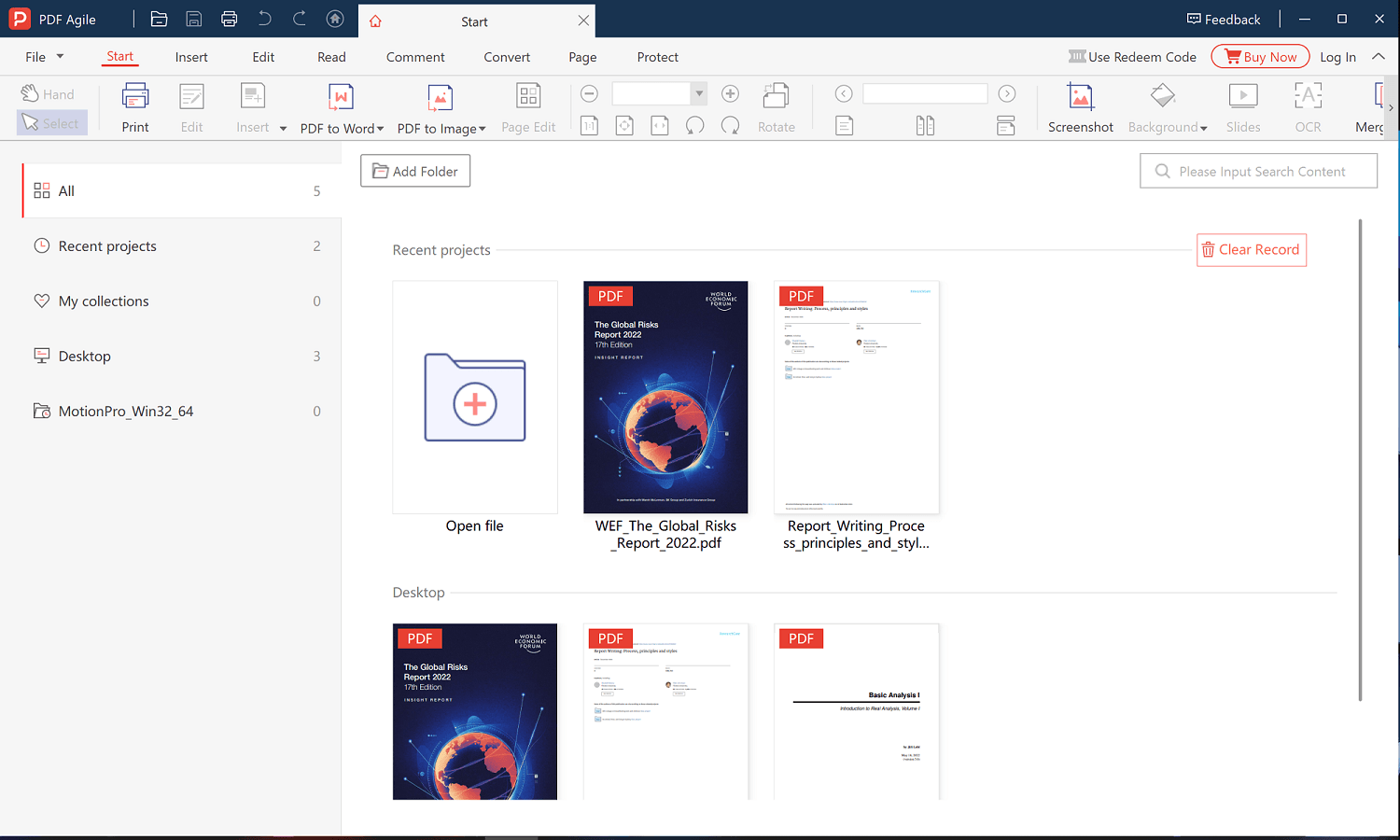 To open a file with PDF Agile is just like opening a file on any other document editing software.
Step 2: Edit PDF Image
When you have opened your PDF document,
Next, you will have to select the images you want to edit. Go to the Page tab, and below it will be various options. You can even insert or delete more pages here.

Select the image you want and look to the right toolbar or pane. You can choose OCR, crop, rotate, flip, cut or replace images.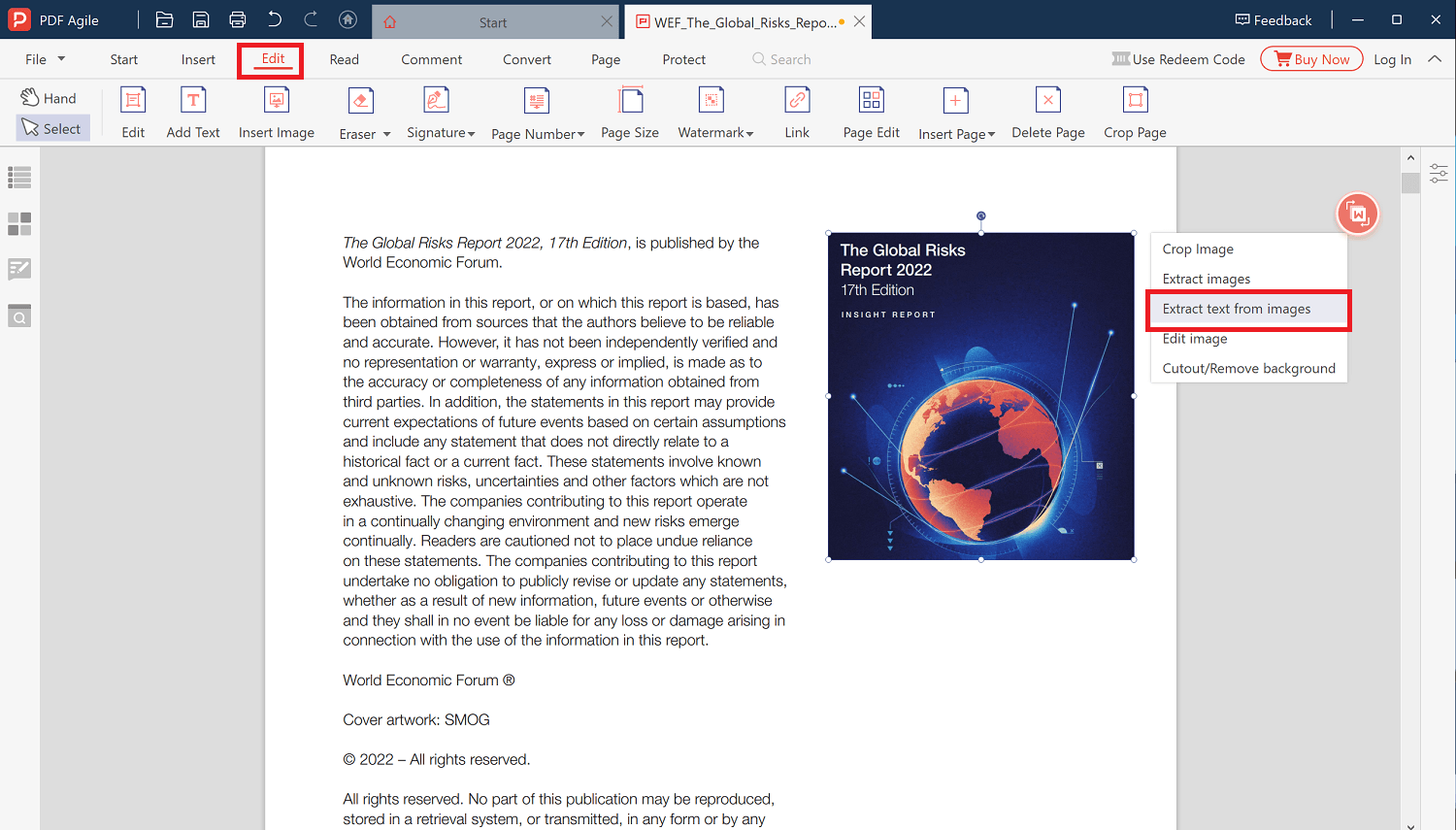 Step 3: OCR Image to TXT
Once you have selected the images under the Edit Content tab, you will have the OCR option on the window's right pane.
Click on OCR to ocr image to txt. OCR will automatically convert the image as txt format

You can then choose a directory path to save the txt document.

Click on export to finish the process.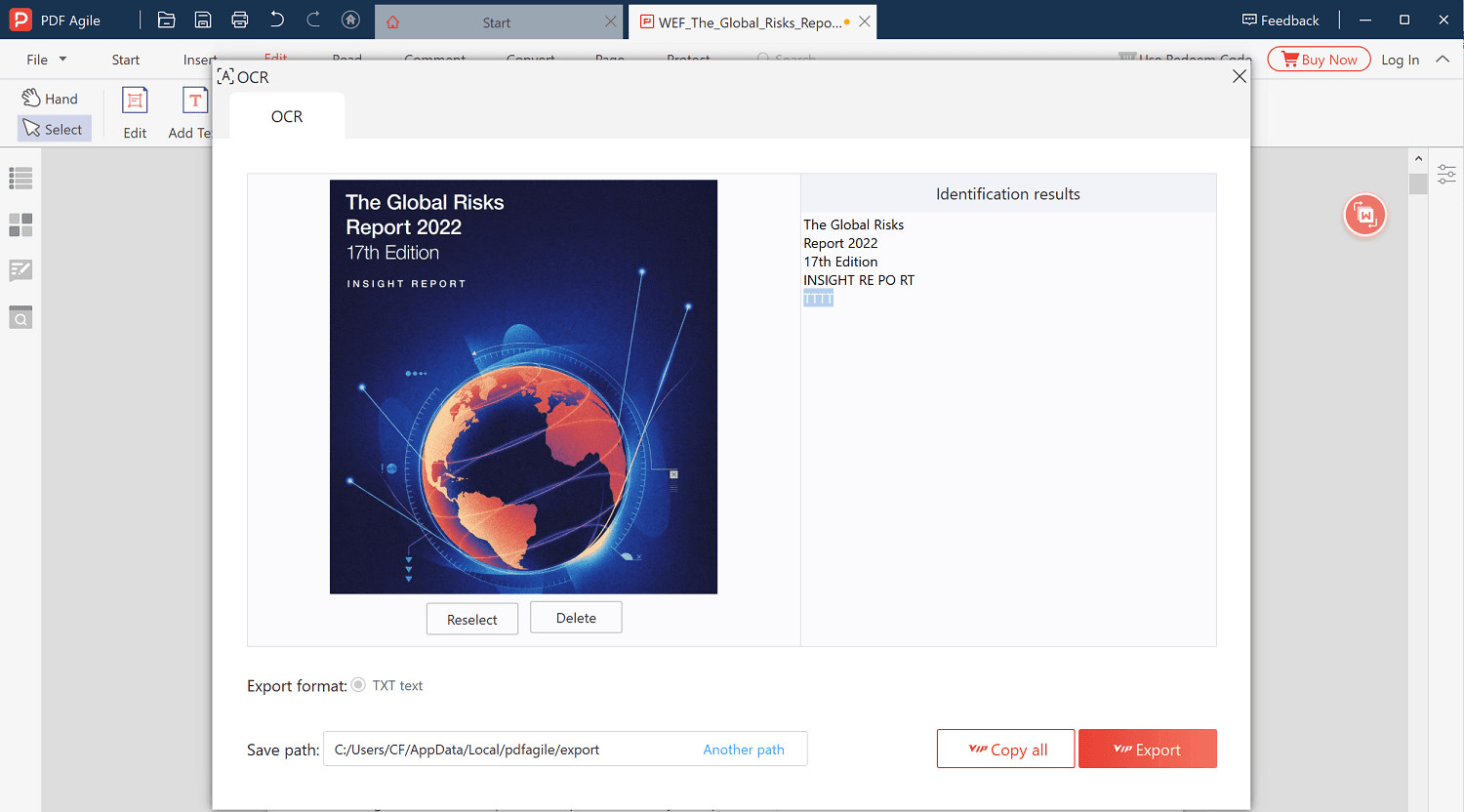 Step 4: Edit PDF Text
You may choose to edit PDF text before generating the TXT format. The most important reason people need to edit a document is to make sure that all texts are correctly placed and spelled.
However, it can be a little more technical when the document format is PDF rather than word files. PDF Agile allows users to edit and update their PDFs with ease.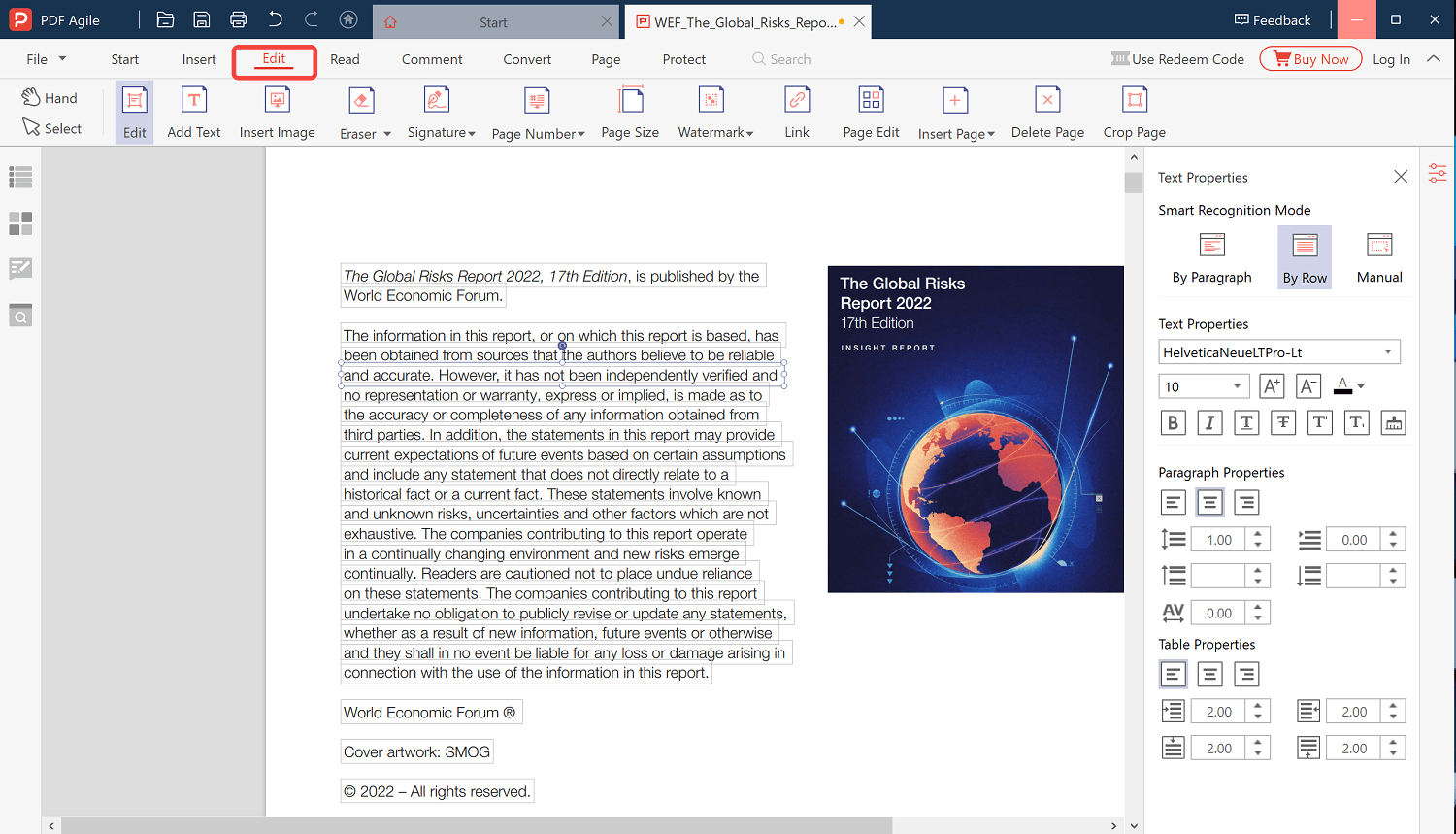 Click on the Edit tab

Choose from the various options to change font size and style, insert additional text, or modify the line spacing.

Once you are done, go to the edit content tab
Click on OCR to OCR image to TXT to continue

Click on export when done.
PDF-Agile is reliable and trusted for fast OCR image to text. It is easy to learn to use. PDF Agile allows you to convert PDFs to other formats and images without losing their formatting.
Conclusion
This article has shown you thoroughly the steps to take to OCR image to text with PDF Agile. In addition, PDF Agile has cheaper subscriptions than other OCR to TXT PDF reader software. Taking a tour through the PDF Agile program should be more interesting now, don't hesitate to practice all you have learned.