No one is unaware of the fact that Internet's biggest advantage is versatility. Though it is easy to port multimedia to other devices and formats, fax documents, and copy to another computer for future use, some web pages are printer-disabled making it tough to keep hard copies of the information you have found. No matter for what purpose you perform this task, you may want to unlock these protected pages so that you can easily print them. You have the solution to get page convert to web page to pdf but you need a reliable tool or software for it. Encrypted web pages when arrived to your computer is a trick to restore them to their original state.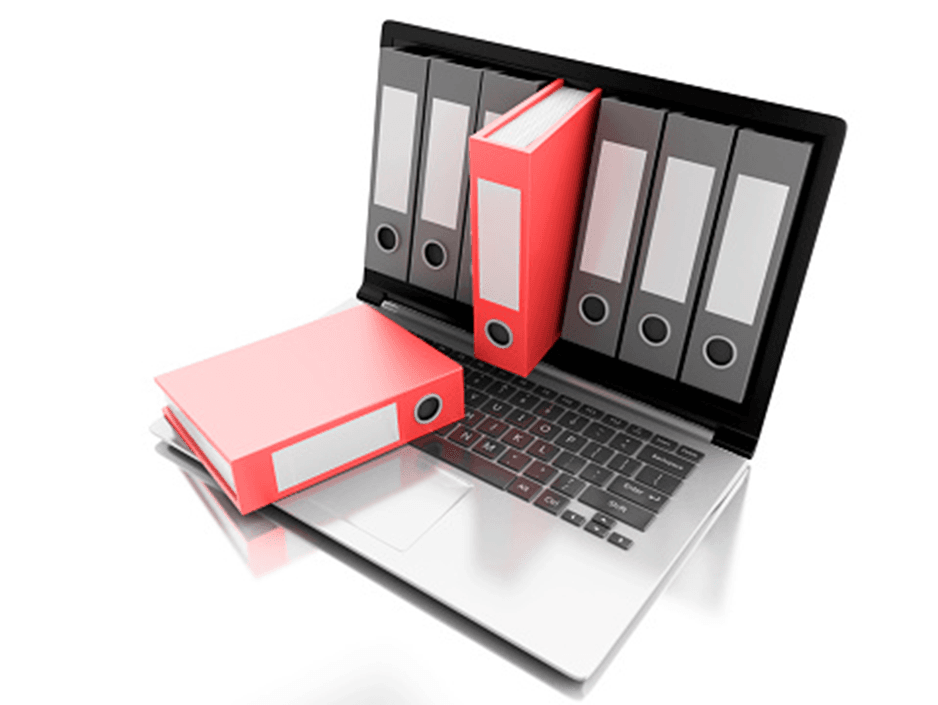 Why does the Web Page Disabled to Print?
It happens mostly in every computer or laptop. But the solution is one can convert a web page to a pdf file using pdf conversion tool. The best and most popular PDF converter tool that you can use for this is PDF Agile.
You need to follow these simple steps to convert a web page to PDF using PDF Agile. Have a look-
Install a PDF Agile. This software creates, converts, and compresses your PDF documents faster.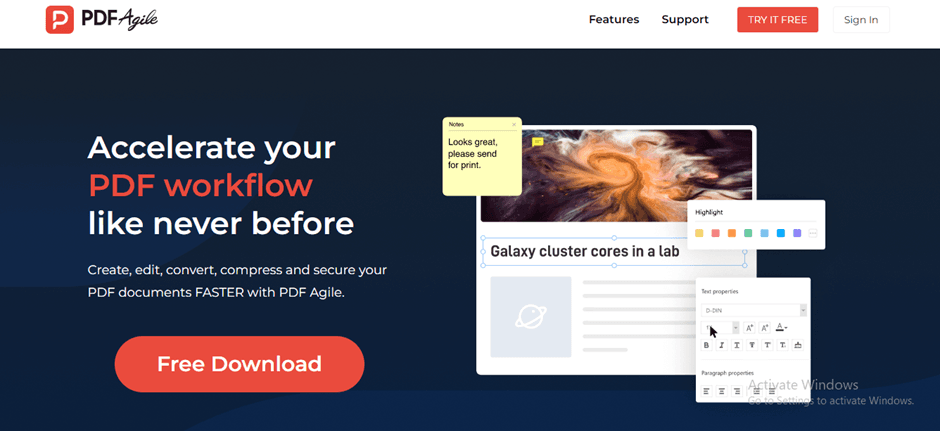 Once you opened the software, learn about its features. They are-
Read

Annotate

Edit

Convert

Secure

OCR
Users can freely read, annotate, edit, convert, secure, and OCR your pdf documents in a few clicks.
But, if you want to convert disabled webpage, you have to install and perform the following steps-
Install and Open the File: Once you installed the software, open it. Import a File you want to convert to PDF.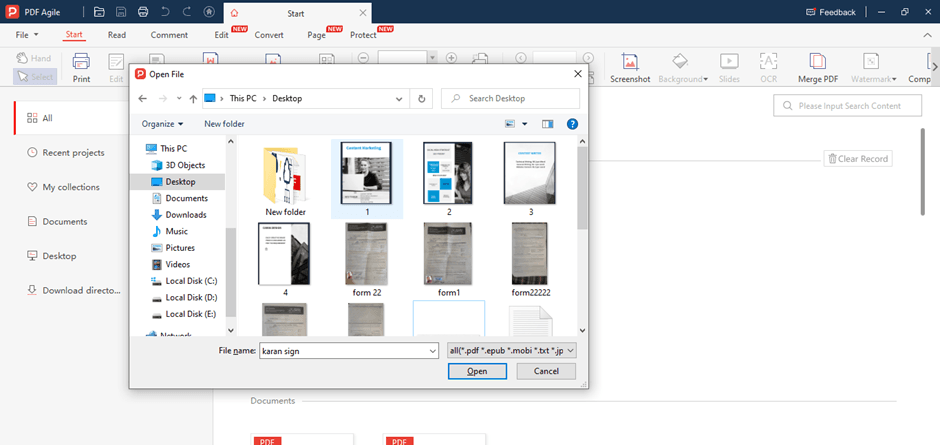 You can edit or work on uploaded file before exporting it to PDF. And done!
3 Ways to Make Print-Disabled Web Page to Pdf
Disabling printing of webpage gives an extra layer of copy protection. It prevents users to re-save users as new PDF files. Enabling webpage to view and convert it to PDF, here are three ways to make print-disabled webpage to PDF-
PDF Agile
If you are looking forward to pro tool, download PDF Agile now! It is the best option to finish your task and free to use. The software has advanced algorithm that helps the users go through the PDF-related workflow.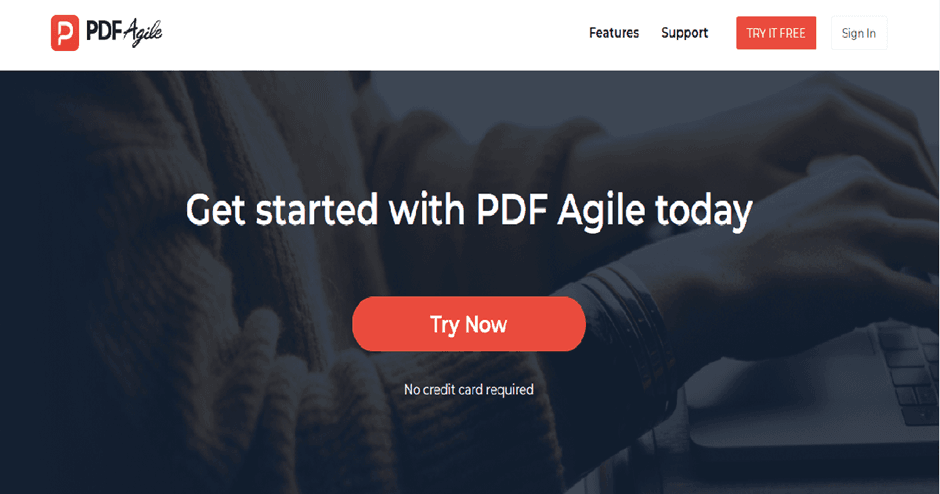 Why PDF Agile?
Saving webpage as PDF on chrome needs a professional help. This software is one-stop solution for all your PDF needs. There are many reasons behind using this software. Three of them are-
The software provides pro edit options that include document layout change, adding line space, multimedia, and more.

The software features a password protection facility to ensure file security.

It has a translate option in PDF file from one language to another.

The software has feature to disable webpage for print to PDF.
Chrome
To print a web page, select the part you want with mouse. Press (Ctrl+P) and choose Selection in the Print dialog box.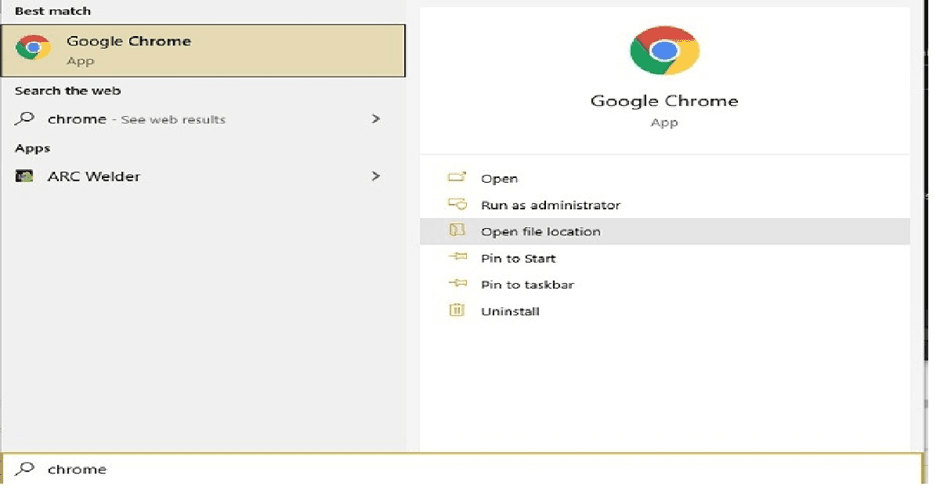 Click the Print button to print only the selected portion of the web page.

At the top, choose a printer.

Tap the Down arrow to change any print settings.

Tap print.
Investintech
The tool is 100% free and completely anonymous. The conversion process of saving print-disabled webpage to PDF happen almost immediately. Nevertheless, the conversion process relies on different factors, such as PDF size and number of other conversions in queue. The conversion should be completed for an average size file in just a few minutes.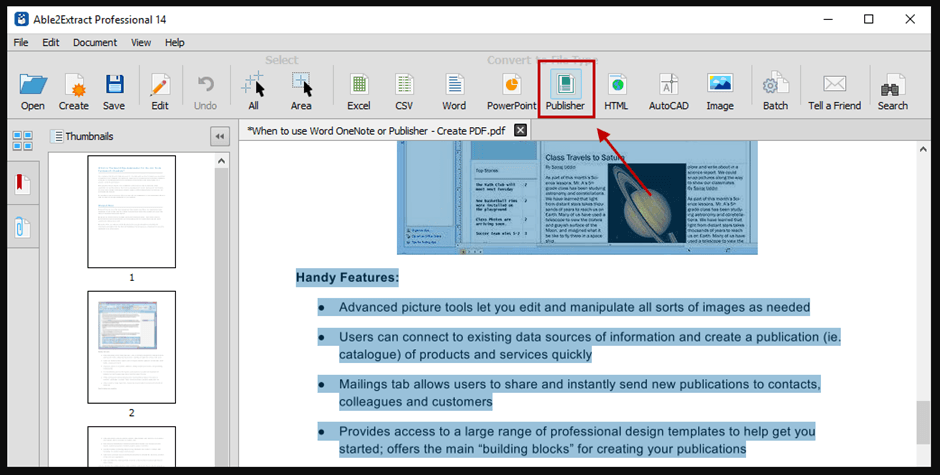 To perform the action, follow these steps-
Import webpage (taken as screenshot or saved web version) and upload it to convert. The conversion process begins automatically as soon as the file is uploaded.

The Preview button becomes active to check the PDF version of your webpage.
How to Convert a Print-disabled Web Page to PDF on iPhone?
iOS device has a feature to save any webpage as a PDF, helping you edit, annotate, read, share it with friends, and more. Saving a webpage as a PDF is simple to do, but it needs premium subscription too. You might not be able to access all the features.
But, there is a solution for you. Introduce iOS to PDF Agile.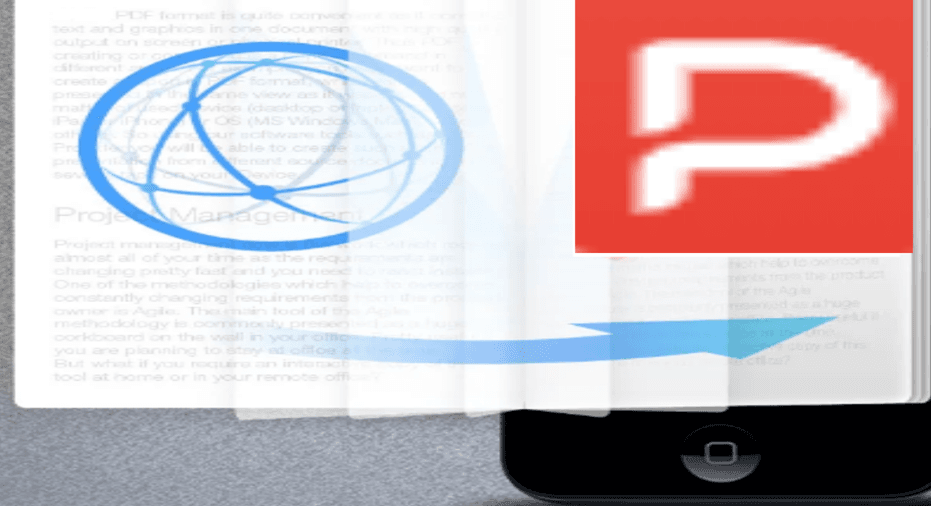 Here's how to do it-
Download and open PDF Agile.

Navigate to the webpage you want to save

Save it in the format of web

Import the webpage into the software.

Turn on the feature of the software of converting the webpage to PDF
Even if the page is print-disabled, it can be easily converted to PDF.
How to convert a Print-Disabled Web Page to PDF on Android?
Knowing how to save a webpage as a PDF is worthwhile. Maybe you need an information and want to download it, but it is print-disabled. What will you do? Whatever the reason, downloading or saving a webpage is convenient to use later. It is best to save it as a PDF so that you can use it offline. Else, you need to rely on the internet connection all the time.
You might be assuming to perform "save page as" but that will be saved as html, which is not ideal for offline viewing. Look for the feature of saving webpage as pdf on chrome and all done.
PDF Agile is a good option to save your webpage as PDF.
Open the browser and scroll for the information you are looking for.

Once you found the page. Right click and "Save Page"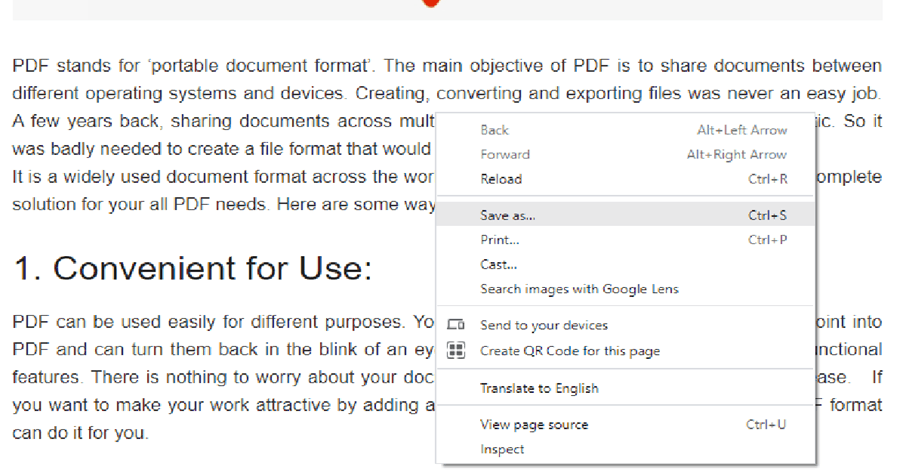 The page will be saved to html format.

Open PDF Agile and import that HTML saved page

Select the convert button to PDF.

Wait and you will get the saved PDF on your Android phone.
It's easy!
So, next time, you come up with the need to convert webpage that are print-disabled to convert to PDF, just download PDF Agile and create the difference. This post is a complete guide to follow easily and get your PDF get converted in simple steps on your laptop, iPhone, or Android.