Introduction
MS Word is one of the most used applications to make all documents. For students and corporate business professionals, MS Word is an integral lifesaver. While major reports and researchers are available in PDF format, users might find it hard to insert useful and insightful data from PDF into Word. So with this article, we offer you a chance on how to insert pdf into a word document to make your life easy in 3 easiest, straightforward and time-saving ways.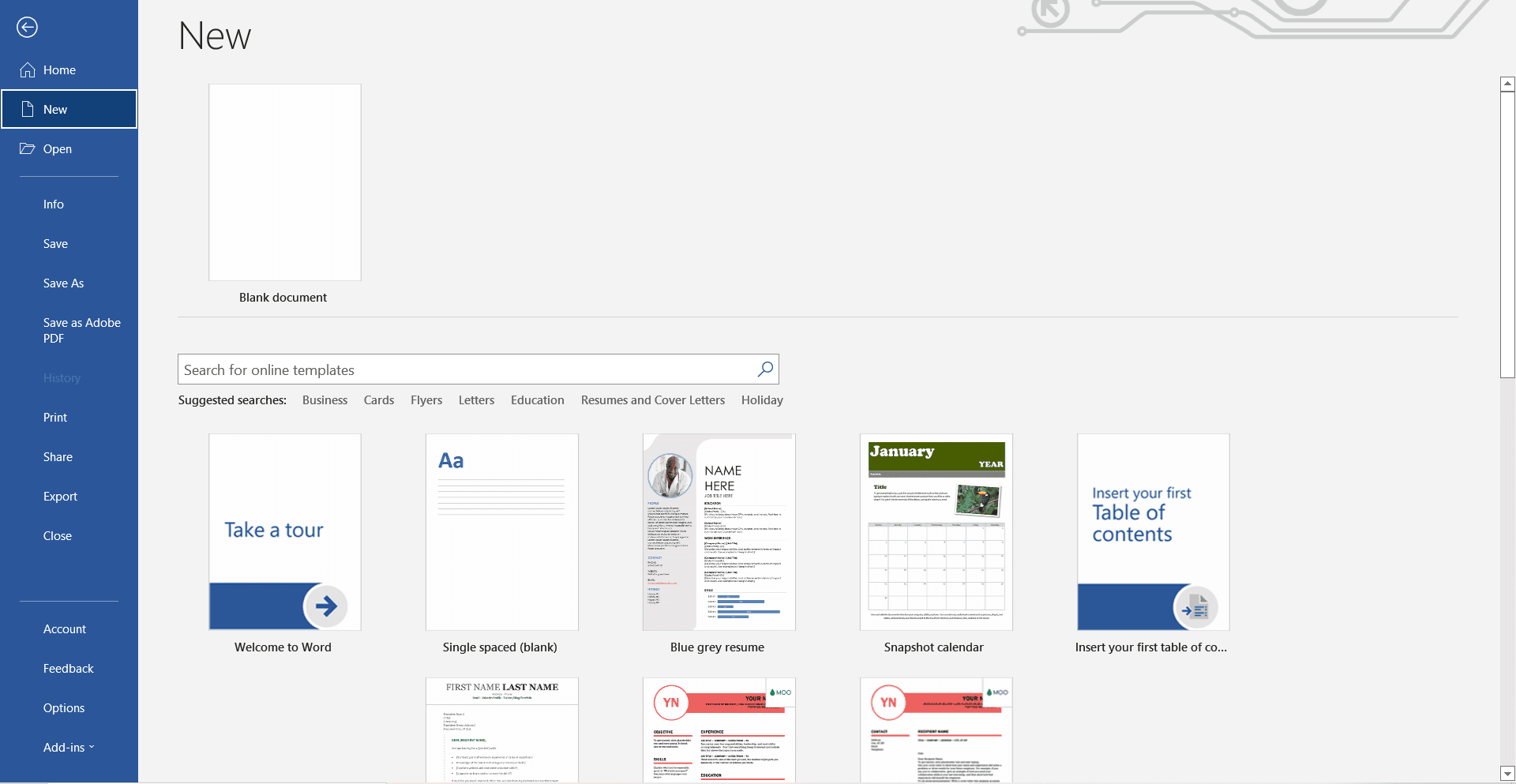 Methods
Method 1: Insert PDF into Word Document as an embedded object
If you aim to embed your PDF into your Word, it is integral to know that your PDF's first page will appear in the document. Any changes made to the PDF after embedding it will not appear on the embedded file on Word. To know how to put a pdf into Word as an embedded object, the steps are as follows:
Set the cursor on the Word file where you intend to insert the PDF as an embedded object.

Click on the "Insert" tab and click on "Object".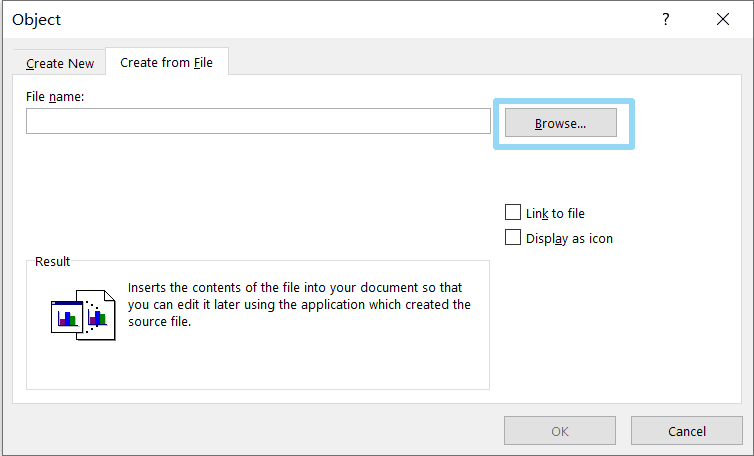 When the Create from File option appears after the Object dialogue box, click on it.

Click on "Browse", choose the PDF file and click OK.

The PDF file will appear embedded in the Word document.
Method 2: Insert PDF into Word as a linked object
If you aim to insert a PDF file as a linked object, this method is the best for you. You not only insert PDF into Word but also link it to the original document. The PDF will be displayed as an icon on the page. The steps are on how to add pdf to Word are as follows:
Put the cursor on the MS Word documents where you want to insert the PDF file as an object.

Click on the Insert tab and then click on Object.

In The Object Dialogue box, click on the Create from File tab.

Click on "Browse" in this tab and then find the PDF file.

Once the file is chosen, click on "Link to File" to add PDF as a link to the original PDF document.

Now click on "Display as Icon" to put an icon representing the file in the Word instead of the entire first-page preview.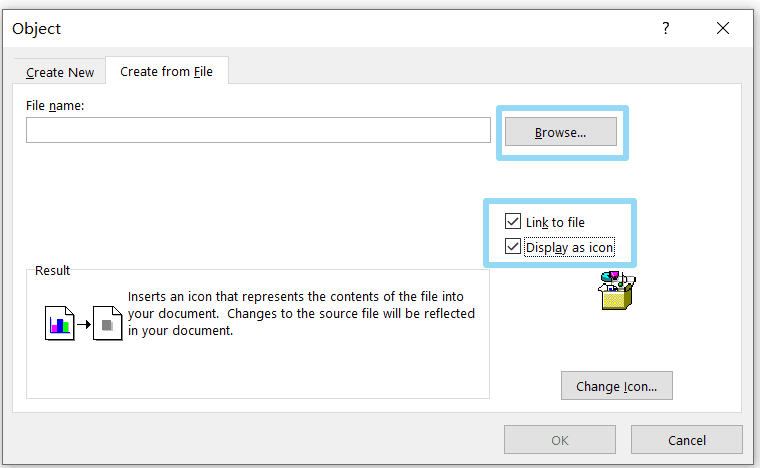 Browse the file, click OK and add a link to the source file.
Method 3: Insert PDF into Word as a picture
You can add PDF as a picture in the Word document as well. Software conversion tools like PDF Agilehave been offering an exquisite service to its users to convert their PDFs into any desired file format. You can edit, add or manipulate your PDFs as an image and add them to Word as follows:
Open PDF Agile online or download the application.

Click on "Convert" in the application and click on PDF to Image.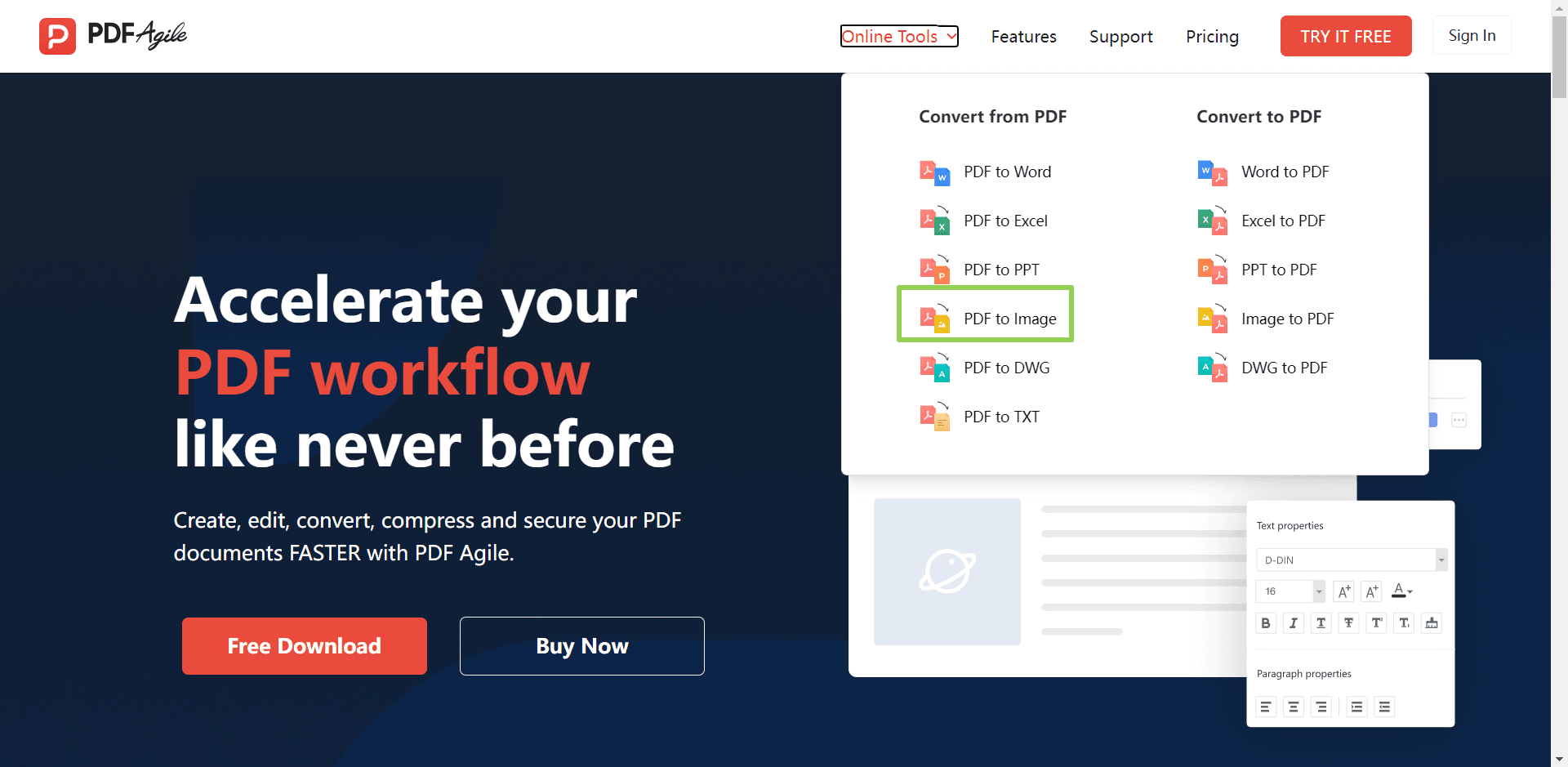 Upload the PDF file and click on OK.

Once it is converted, download it.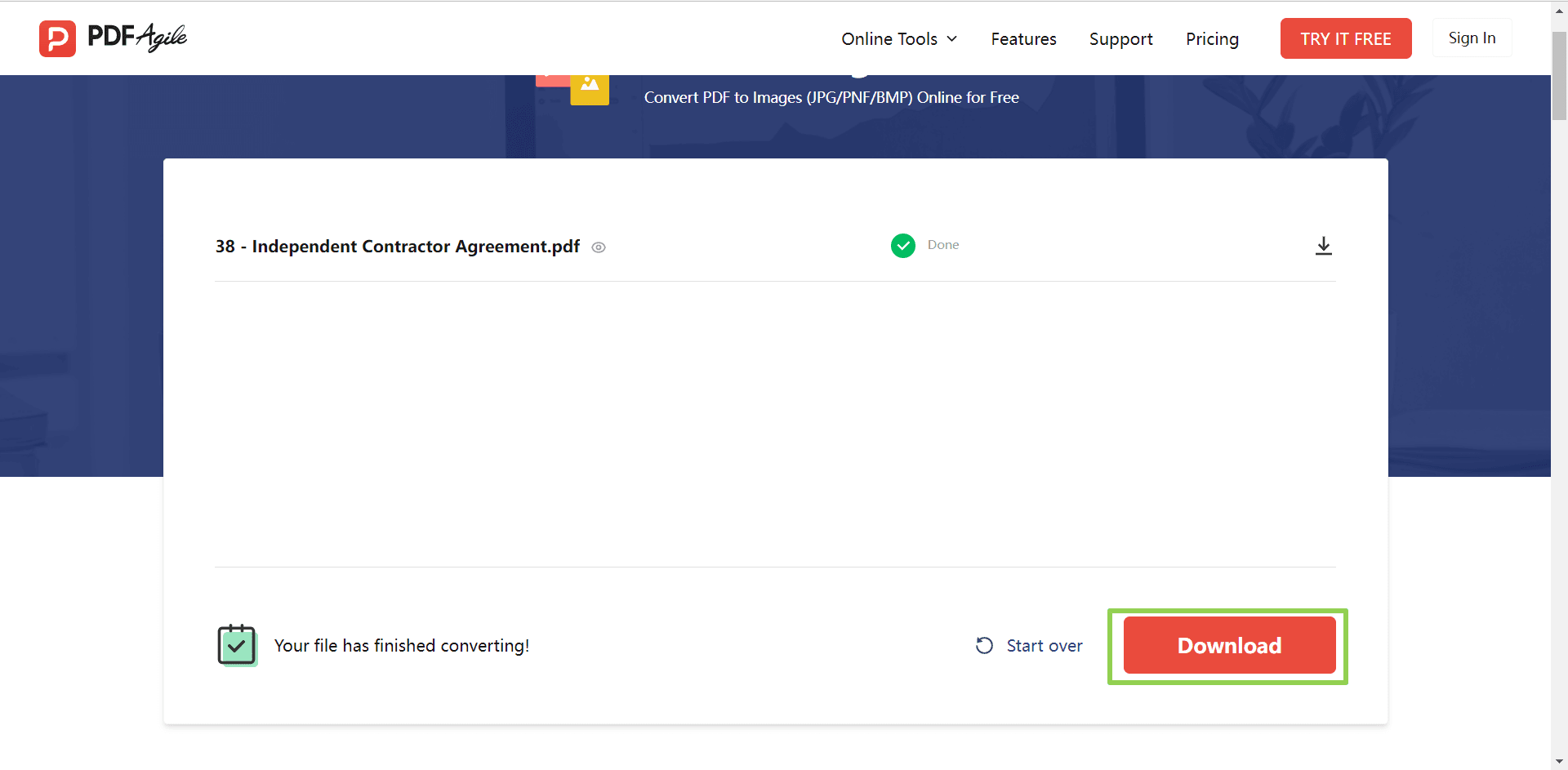 Copy it and paste it into the Word file.
PDF Agile offers you a great chance to edit your PDFs before converting them into any other format. Make sure to check them out.
Tips for using Word and PDF files
Using Word for making documents and reports is part and parcel of work nowadays. It would be best to learn some useful tricks on inserting pdf into Word to increase your productivity and working efficiency on Word and PDF files. Some tips are as follows:
Learn to use different templates and fonts in Word

Make sure that you know how to insert pdf into a word document as pictures to add data to Word

Learn conversion of PDF into Word documents with PDF Agile