PDF, as we all know, is the best format to transfer information to people safely. PDF is the best and the most secure content format. You can share images and written content in a PDF format, and if you want to, you can add security settings to keep the PDF file secured. But some PDF users often want to know how to edit PDF to one page to make their document look neat and well-organized. If you also want to know how to edit PDF to fit on one page, this guide has the answer to your query. We will tell you how to do that and the right tool to use. So, keep reading.
How to Edit PDF to One Page?
It is always better to have tools handy that can help you do what you want to do. This is the reason why to edit PDF to one page, we have a software called PDF Agile, which lets you edit PDF to one page and much more. PDF Agile is a professional tool trusted by many from all across the globe. This trustworthy PDF editor is the perfect tool for both beginners and pros. Using it is easy once you get the hang of it. Moreover, it comes loaded with multiple editing tools allowing you to edit the PDF correctly.
Whether you want to edit the PDF to one page, create a new one, edit it, for example, change the color of the font, decrease or increase the font size, edit an image in the PDF file, compress it, etc., PDF Agile lets you do everything seamlessly. All you got to do is download PDF Agile and install it on your computer, upload the PDF file and start editing. Just make sure to use a tool that you can trust and is safe to use.
Key Features of PDF Agile PDF Editor
1. The merge feature lets you merge multiple PDF files into one single document.
2. The compress feature allows you to reduce the file size for easy sharing.
3. OCR feature enables you to extract text and images from a PDF file or scan a PDF file.
4. You can use it to create a new PDF, edit, and convert a PDF file.
4. To make your PDF document more secure, you have password protection and apply electronic signature tools.
How to Use PDF Agile to Edit PDF to One Page?
Step 1: Download and install PDF Agile.
Step 2: Launch it and upload the PDF files you want to edit to make it one.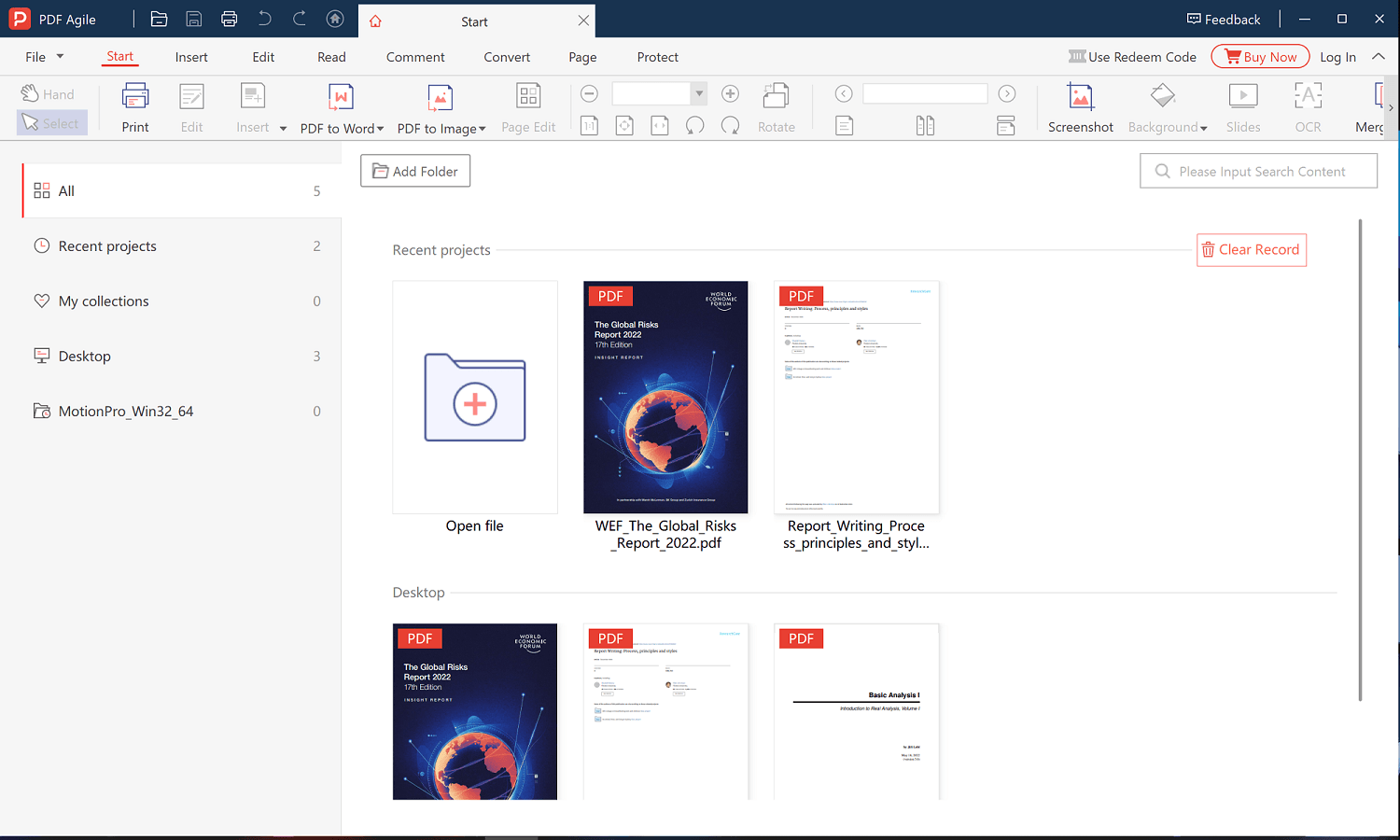 Step 3: Click on the Edit option and click on the Merge option to make it one.
You can also do multiple other edits, such as erase unwanted parts, insert text, reduce page size, add a watermark, etc. PDF Agile has numerous editing tools that you can try to make your PDF file better.
Conclusion
Now you know how to change PDF to one page without any hassle. Just make sure to use the right tool to do the right thing. And we highly recommend using PDF Agile to merge multiple PDFs and make them one. And remember that PDF Agile lets you do various things other than merging two PDFs into one. You can add images, extract text and images from a PDF, crop it, add additional texts, leave notes, and much more. PDF Agile can supercharge your PDF editing process. Just one tool and multiple features. So, why not download it today and start using it?