If you have tried editing PDF files, you might have found the process tiresome. However, there are free tools that make the entire process easier. You can easily use these tools to manipulate the PDF file and save and download them on the go, but using the wrong tool can make the entire process longer and leave your PDF unprotected.
See how to edit PDF in Overleaf. A free online tool protects your PDF and makes editing easier and faster.
Can I Edit PDF in Overleaf?
Yes. You can use Overleaf to edit all your PDF files. LaTeX is a great tool for creating documents. It is based on the 'what you see is what you mean' idea, which means you get to focus on the document's contents, and the device takes care of the formatting. The result is a professional-looking document.
You can use this tool in Overleaf, a simple tool that lets you edit, write, or create a new PDF file straight away without the hassle. You have access to a rich text editor that does not require any code to start. If you have a bit of programming language, you can head straight to the LaTeX tool, a more advanced version of Overleaf that allows you to use code while defining your PDF.
There are many preloaded templates on Overleaf for users who want to use templates while trying to navigate how to edit PDF in Overleaf. In addition, LaTeX provides a standard for authoring and presenting texts and digital books, especially the ones with heavy citations.
Formats Supported by Overleaf
You can write using rich text and markdown in Overleaf. The tool allows you to work with blog posts, journal articles, posters, slide decks, and sample essays with a simple and mature text editor, which saves your PDF normally, but you can also use LaTeX codes to see how to edit your PDF. Using the codes with LaTeX will keep your file in rich text format as a .tex file, making your PDF more appealing and understandable. Overleaf also supports the .bib file.
To use Overleaf, you can upload a PDF file to the tool with the help of the tutorials on the Overleaf website, but these tutorials assume that you have a bit of experience with LaTeX and are not too simplified. You can use the free converter mentioned below to convert PDF to LateX online for simple editing on Overleaf.
---
Solution: Convert PDF to LaTeX Online
Use the free Aspose online tool to convert PDF to LaTeX files. Your task is simple with the robust free online PDF to LaTeX document converter. There is no need to install desktop programs like Microsoft Word, OpenOffice, or Adobe Acrobat. You can convert anything online from any operating system, including Windows, Linux, macOS, and Android. You do not have to create an account too. This tool is free.
Regarding accessibility, you can manage different file formats and sizes on any operating system using the online PDF to LaTeX converter tools. The PDF to LaTeX converter is always available online for your convenience, regardless of whether you are using a MacBook, Windows computer, or even a portable mobile device.
Step-by-step Guide on How to Convert PDF to Latex online
Use the simple steps below to convert a PDF to LaTex online
Step 1. Go to Aspose. Click the Choose file area to upload a file or drag and drop your file in the area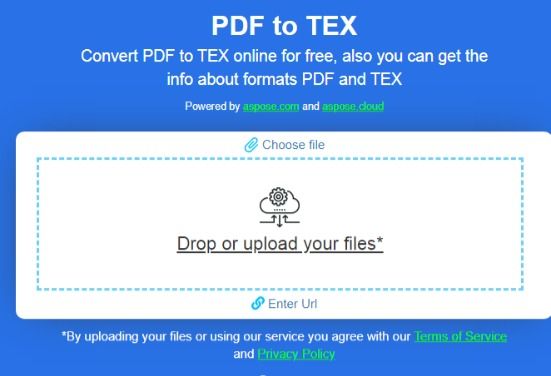 Stepp 2. Select TEX as the format you want to save the file as

Step 3. Choose Convert. Download your converted file
---
Bonus: PDF Conversion with Ease
PDF Agile helps you work with your PDF document online and offline. With this tool, you can easily edit, compress, secure, and create a new PDF file. It works like a word processor, thus allowing you to write text across columns, paragraphs, and pages. In addition, you can modify the text size to something desirable and easy to read.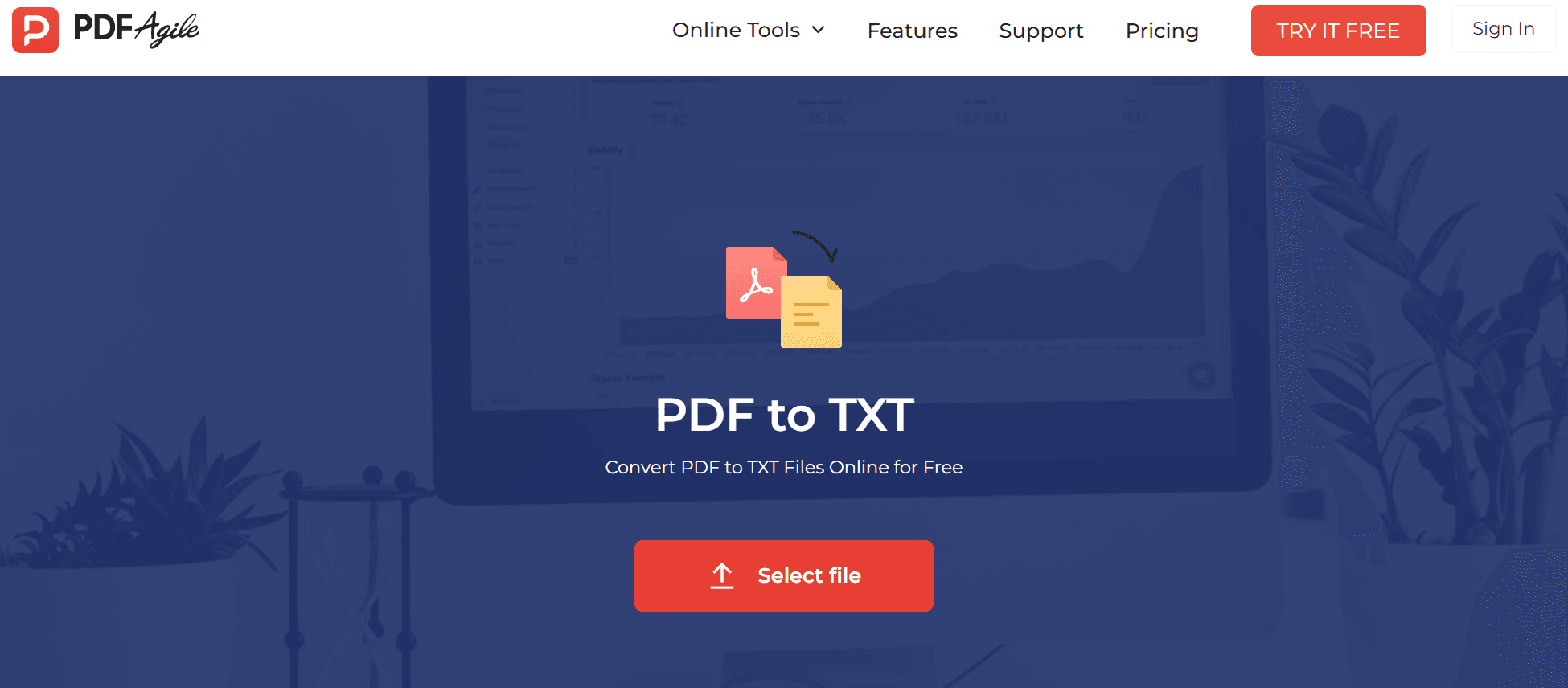 This PDF tool allows you to change an image to PDF easily. You can even add watermarks to a PDF file and save it online or in a private folder on your device. The advantage is that you do not have to create an account before using it, and you can add multiple PDF files to the queue, so it converts all at once. If you want to use the tool offline, you can easily download the application to complete the entire conversion process on your Windows.
Key Features of PDF Agile
Online PDF converter tools let you convert PDF to Word, Excel, DWG and other file formats secure and easily.

PDF redaction allows you to cover sensitive information in your image before converting it to PDF.

Powerful OCR

tool helps you to OCR handwriting to PDF with ease.

To edit PDF easily like Word. No problem. With PDF Agile you can edit PDF text, images and paragraphs as ease as Word.