Editing PDF links often pose a lot of problems to people. Of course, we all have different reasons why we may want to edit PDF links, but the issue remains the same: what is the best way to do it?
Efficient Way to Edit PDF Link
Editing a hyperlink in PDF may appear a difficult task, but that could not be further from the truth. Most people do not know that it is easy to edit links in PDF, just as it is when working on a Word document. It may even be easier and yet very efficient. We will show you how to get it done in this article.
Part 1. Edit Hyperlink in PDF Efficiently
First, what is PDF? PDF is short for Portable Document Format, and it is used to describe soft copy documents meant to be non-modifiable. Documents saved or converted to PDF format are not expected to go through further editing. However, after saving or converting such document to portable document format, one may find out that a modification needs to be done. This poses a great problem for some people. However, this article aims at educating individuals on how to come around to such a fix using PDF Agile.
What then is PDF Agile? PDF Agile is a complete package of software built for editing PDFs. It does not just aid in editing links. It helps you convert PDFs to other formats, compression of PDF size, etc. One of the most fantastic things about PDF Agile is that the editor does not have to return to the original document. The software has been commended for fastness, simplicity, and reliability over time.
Worthy of note is that PDF Agile can be accessed for free, though with limited features. However, you can use all its features by upgrading to the software's premium membership. The pricing is very affordable and cost-effective. It provides ease and convenience when it comes to finding out how to edit PDF links. They are different forms of premium membership, dictated by the service to be provided. Users can easily subscribe to what they can afford and ease themselves to the stress of overthinking how to edit a PDF.
Key Features of PDF Agile
One of the main features of PDF Agile is its ability to compress the size of a file without affecting its quality.

With PDF Agile, it is very easy to convert PDFs into other document formats and vice versa. Remarkably. This does not affect the original arrangement of the structure of the document.

Another feature of PDF Agile is that it can efficiently interpret text into the user's desired language without adversely affecting the context of the text.

The software can divide pages of an original document into separate individual documents.
Step-by-Step Guide On How To Add PDF Link Using PDF Agile
Links help you navigate other related content in a particular document, which can be attachments or websites. It helps a reader gain deep insight into what is being discussed while ensuring that the particular document does not turn out too lengthy.
PDF Agile has made it efficient and easy to add or edit hyperlinks and attachments in PDF. There are three significant steps to using PDF Agile in adding PDF links. The following steps should be followed:
Step 1. Go to the official website, click on "Free Download" button and install the program on your computer.
Step 2. Open the program, click on "Open File" to import PDF file. Or you can drag and drop your PDFs direct to the program.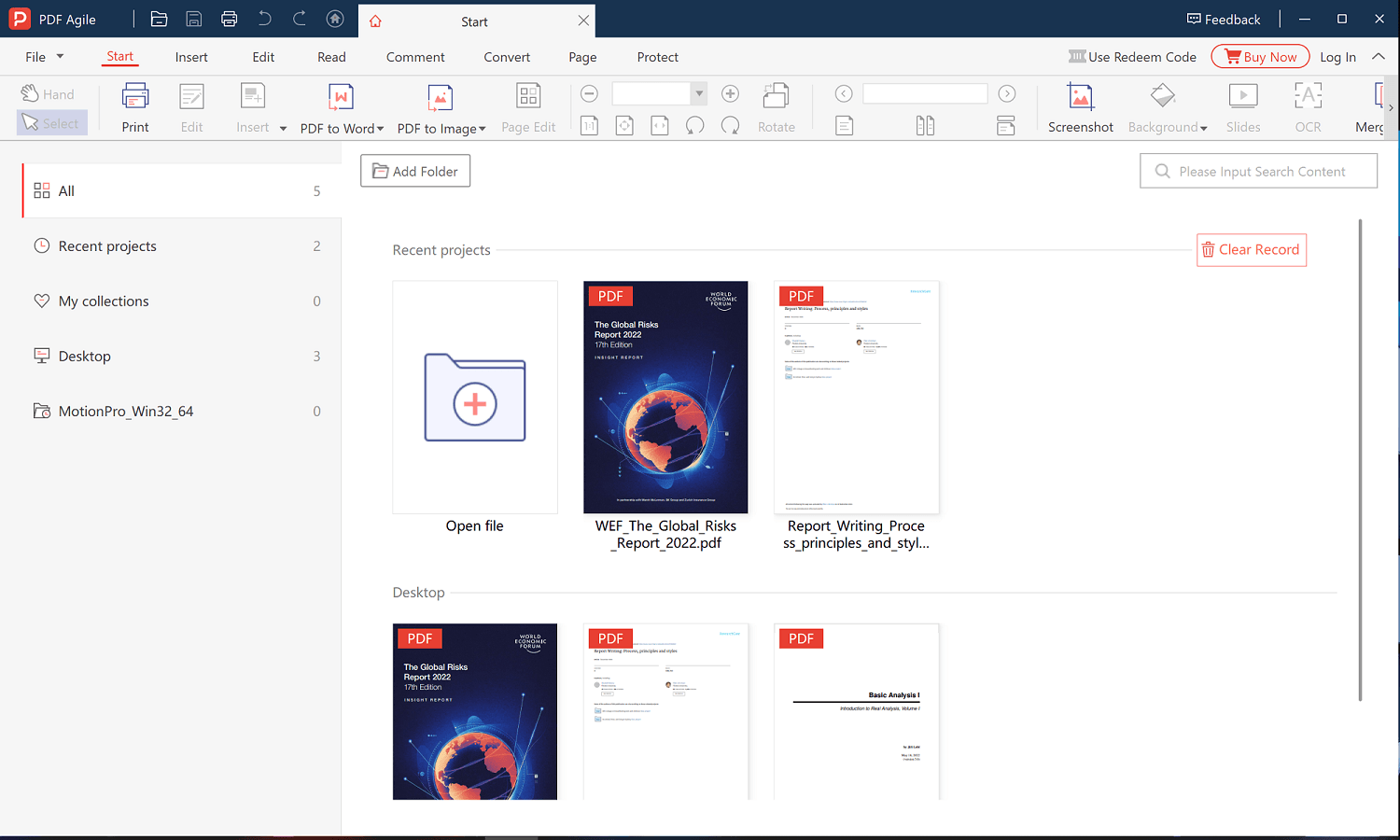 Step 3. Choose "Edit PDF" option, select the "Link". On the pop-up Window. You can edit link in PDF easily.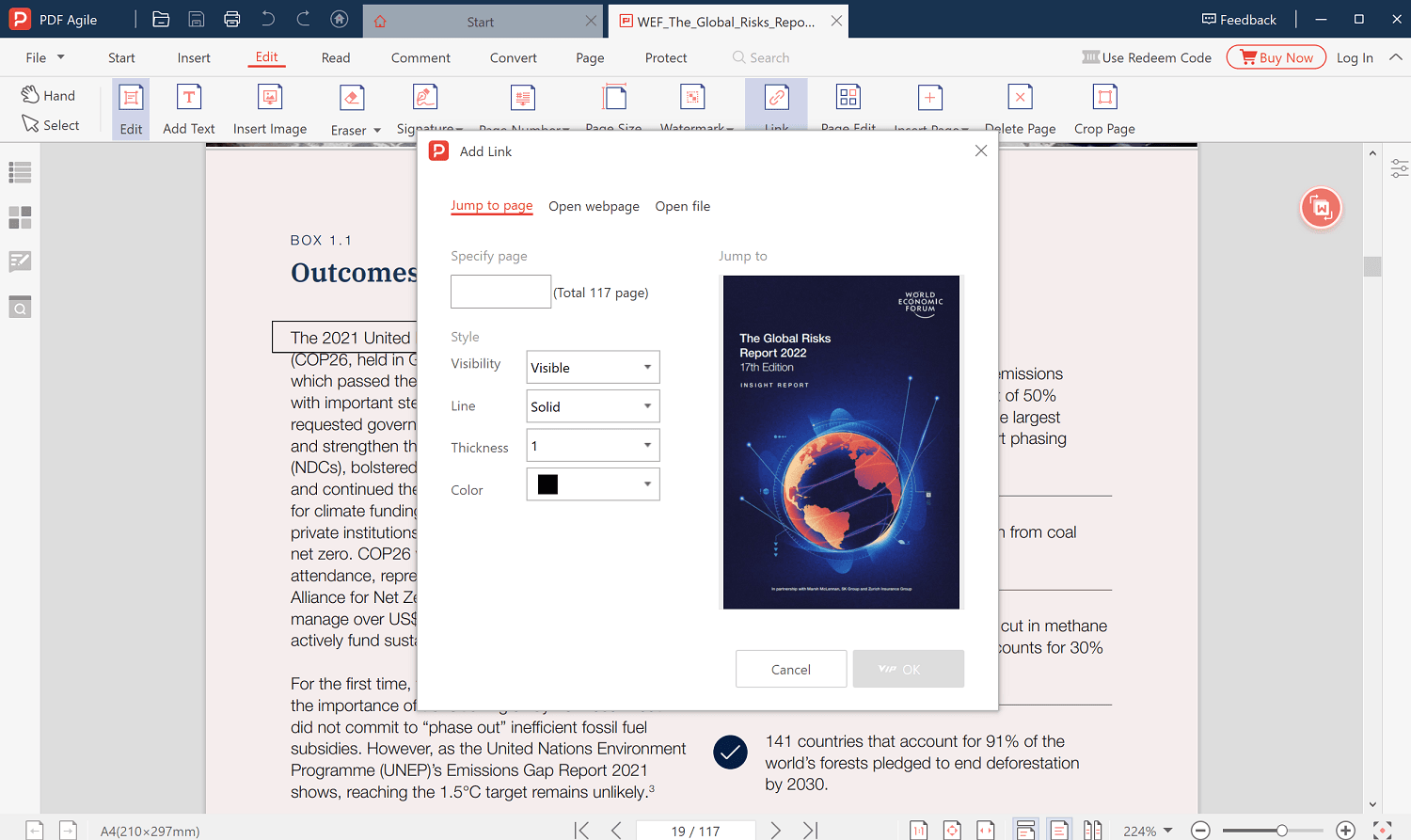 Step 4. Select "OK" to save the PDF and add a hyperlink to the document.
Similar steps should be followed in adding attachments to PDF files.
Conclusion
Portable Document Format (PDF) is meant initially to be non-editable. However, there might be situations in which further editing of a saved or converted PDF document will warrant you trying to edit a hyperlink in PDF. This may be by adding or editing PDF links in the document. This blog has discussed this in great detail and proposed PDF Agile as an efficient tool. It explains significant features of the PDF Agile Program and gives step-by-step guides on adding links or attachments to PDF using the PDF Agile Program. Have you been searching for a way to quickly but efficiently add or edit links and attachments to PDF files? Now, you have been introduced to PDF Agile.