Nowadays, market is full of PDF editors but we want PDF editors as per our requirements. In this article we will see explore the options which are easy to use and can be handled like a pro. It has to be cost effective, what functions it has, the speed & how secure it is in terms of password protection & sharing. So, let's begin.
1. PDF Agile:- https://www.pdfagile.com/

Features:- PDFAgile is the best PDF editor. All in one solution. The functions are superb. It is secure. Converts PDF files into Word, Excel, PowerPoint & Vice Versa. You can change layouts of files. And you can change font styles, their size & colors. Stamps & watermarks can be added in the documents along with headers & footers. It has the feature of drag & drop and split & merge the documents. Highlight & strikethrough feature. You can easily scan documents and it has OCR feature as well. The feature of slide show, reader mode & full screen mode is awesome. Best editor for students, teachers, office goers in terms of annotations & taking notes.
Supports:- iOS devices, iPad, iPhone.

Speed:- Every function is just a click away.

Pricing:- free.
2.PDF Expert:-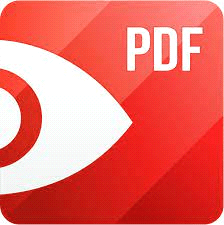 Features:- It allows users to read, annotate and edit PDFs. You can change text fonts and change font colors, add or delete images, read PDF books fill forms and sign contracts or other important documents. It is available in 10 languages. You can also merge your PDFs.
Supports:- iPhone, iPad, Mac

Speed:- The scrolling speed is fast & smooth.

Pricing:- You can download it for free. Later on it asks for $20 from your pocket.
3.iAnnotate:-

Features:- iAnnotate is compatible with auto-detects Apple pencil. You can easily highlight, underline with any color you want. Also, you can strikeout text to indicate your recipients that it needs to be removed. You can draw shapes like rectangle, circles & arrows on the documents. Documents can be scanned. You can discard, retake, rotate, add another page. You can also add signatures and bookmarks. There is a feature which is absolutely stunning that you can add record sound and add to your document. Easy to share your work with iAnnotate.
Supports:-

For importing you can use Box, Dropbox, Google Drive, Microsoft OneDrive or WebDav, plus iTunes file sharing is supported. The app doesn't support iCloud, which is a negative, but Air Drop is supported.

Speed:- You can create custom toolbar to speed up your work

Pricing:- $9.99 is the price kept for this App.
4.PDFelement Pro:-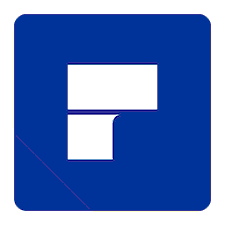 Features:- It has OCR feature. It can turn scanned papers into PDF files be it Word or Excel. You can redact, create and edit form fields. You can add digital signatures to your legal documents. It's easy to add, edit text & images in PDF files. You can comment on your documents, fill forms, Export PDFs to Word, Excel, or PowerPoint. Your documents can be password protected. Perfect for e-books as you can highlight texts and add notes wherever required. This editor has a feature of permanently blacking out the sensitive information before sharing any information.
Supports:- iPad, Mac, Microsoft Office Plugin 2007 & later.

Speed:- Your productivity will fasten up by 300%.

Pricing:- You can download it for free. The charges are $6.99 for PDF Standard and $9.99 for PDF Element Pro.
5.Foxit:-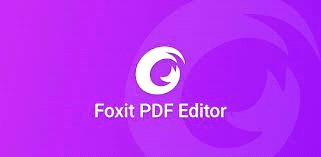 Features:- You can do a lot with this PDF editor on your documents & share & collaborate live. You can utilize cloud services here. You can easily share PDF content by exporting PDF to Word, PowerPoint, Excel, RTF, HTML, text, and image formats. Easily merge & split documents, add stamps & watermarks, header, footer & much more. Easy to drag and drop feature. It has scan & OCR feature. Perfect for home & office use.
Supports:- This PDF Editor is supported on Windows, macOS, Cloud, iOS, and Android.

Speed:- It has very smooth working as it is fast.

Pricing:- You can download it for free trial. Some educational discounts are there. However, there different rates for Foxit and FoxitPro. Subscription starts at $10.99.
6.pdFiller:-
Features:- This editor has limitless options as this is cloud based. You can create new PDF & edit. Also, you can add text, images, videos, signatures & sticky notes. You can highlight, underline & blackout texts. You can create QR codes. You can sign all your Google Docs, Office 365 & Cloud services like – DropBox. But you don't need any special coding knowledge for this. There is a bulk extract tool in this which can be used for collecting data into an Excel file & a CRM software.
Supports:- iPad, iPhone

Speed:- The speed is fast. Just one click away.

Pricing:- You can download it for free but the subscription starts at $8.00.
7.PDF Box:-

Features:- PDFBox is very advanced. This includes features like creating, editing tools, Cloud support, multiple format conversion, file manager. You draw different shapes, add & edit images. Download content from iTunes, Mac, internet browser or other Apps. Split & merge images. You can import and export files from different Clouds. Works very well on Word, Excel, PowerPoint, Keynote, audio, video, Zip files, Web files, Images etc.
Supports:- iPad, iPhone

Speed:- Speed is good & the editor is available in 26 languages.

Pricing:- $2.99 is the price kept for this. I think this is quite reasonable.
8.Adobe Acrobat DC:-

Features:- Adobe Acrobat DC is used for creating, converting, editing, signing documents in just one click. Quick edits & prints from your iPad. It's simple to use. You can annotate PDFs, fill & sign forms, add texts, add images and make changes in them. Also, you can compress files & share them via mails.
Supports:- iPad, iPhone

Speed:- Quick. Very quick as mentioned above.

Pricing:- The trial is free as usual. Monthly subscription is for $9.99.
9. Liquid Text :-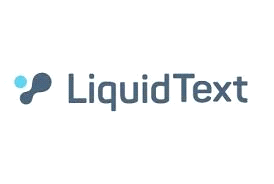 Features:- Merges web pages, annotates, review documents, make reports, compatible with Word & PowerPoint documents. It is imported from iCloud drive, dropbox, mail etc. And the Liquid Text files can be shared through same means. You can freely draw or highlight your document, notes. You can add margin notes, comment, change fonts size & colors.
Supports:- iPhone, iPad, & Mac

Speed:- The functioning is smooth, easy & fast.

Pricing:- Although it's free. If you want a capability of multiple viewing of documents then $10 is the price.
10.PDFPen:-
Features:- It allows you to create documents & edit them just in few clicks. Then, you can change the font color & size as per your requirement. Insert & crop images and also delete them. It organises your files and is best PDF editor for iPad. You can edit, annotate with proof reading marks & stamps, highlight, sign contracts. The other tools are very impressive. Share files on Mac or MacBook and emails also. Freehand scribbling option is there. Record & playback sound options are available.
Supports:- It supports third party Apps like- iCloud Drive, Dropbox etc.

Speed:- As it has so many features, the functioning is very smooth.

Pricing:- $12.123 is the price. Trial is for free.
Conclusion:- These PDF editors are essential for office goers as well as the students. Need of the hour we can say as very nice presentations can be made by the corporate people & the school & college children for the assignments. The functions or features of these PDF editors are more or less the same. You can choose them according to your requirement & ofcourse the pricing does matter.
Thank you so much for reading.