Romance is considered the most profitable and popular genre, with around $1.35 billion in revenues generated in 2010. Romance is such a beautiful word loaded with emotions. If you are passionate about reading romantic novels and want to download them without paying any money, this guide is for you. There are millions of free ebooks available in a number of libraries that can easily be shared, read, and downloaded.
So, if you are looking for places from where you can download your favorite romantic novel, we have created a list of the top 10 websites that offers a huge variety of subjects, anything from fiction to romance novels.
So, now download, browse, and enjoy the classic and interesting titles on your smart device to satisfy your literary cravings.
10 Websites to Download The Most Romantic Novels PDF
1. DigiLibraries
DigiLibraries.com is a huge source of eBooks for multiple genres and a wide range of titles in digital form. You must visit this website if you want to download romance novels without any cost. It offers more than 100 free romance eBooks, which include A Romance of Billy-Goat Hill-which is the most romantic novel to read.

2. Smashwords
It is one of the largest distributors of ebooks in the world. It allows readers to find articles in all genres and categories, including Romance. This platform contains more than 70 000 eBooks which are free of cost.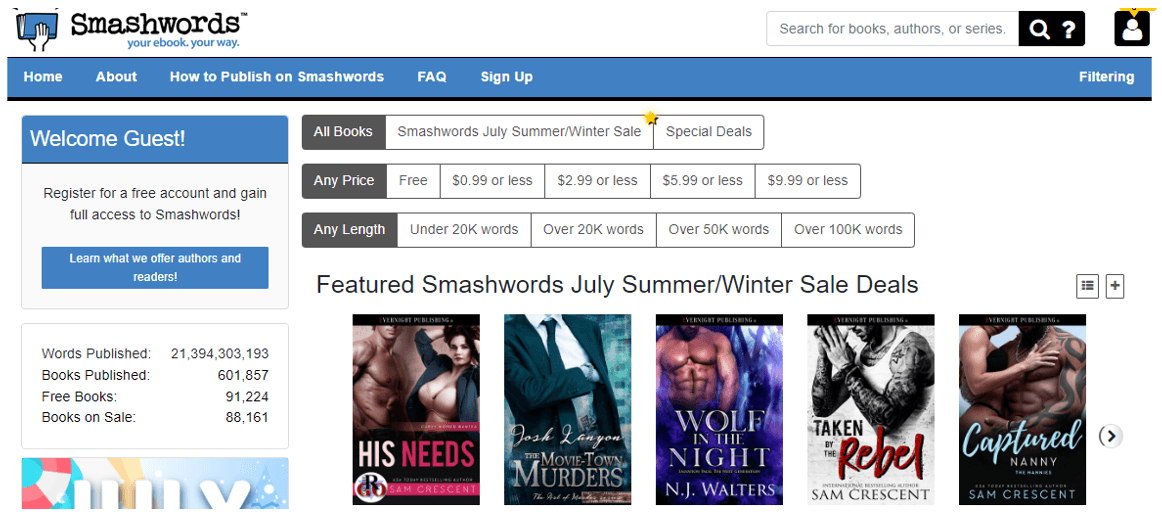 3. Free-Ebooks.net
Free-Ebooks.net is a hub for many eBooks, mainly divided into six categories: Sci-Fi, Self-Help, Non-Fiction, Fiction, Romance, and business. Some subcategories contain parenting, humor, engineering, science, and poems.
Simply sign up, and you will be eligible to download up to five titles per month, free of cost. So, make sure to select wisely.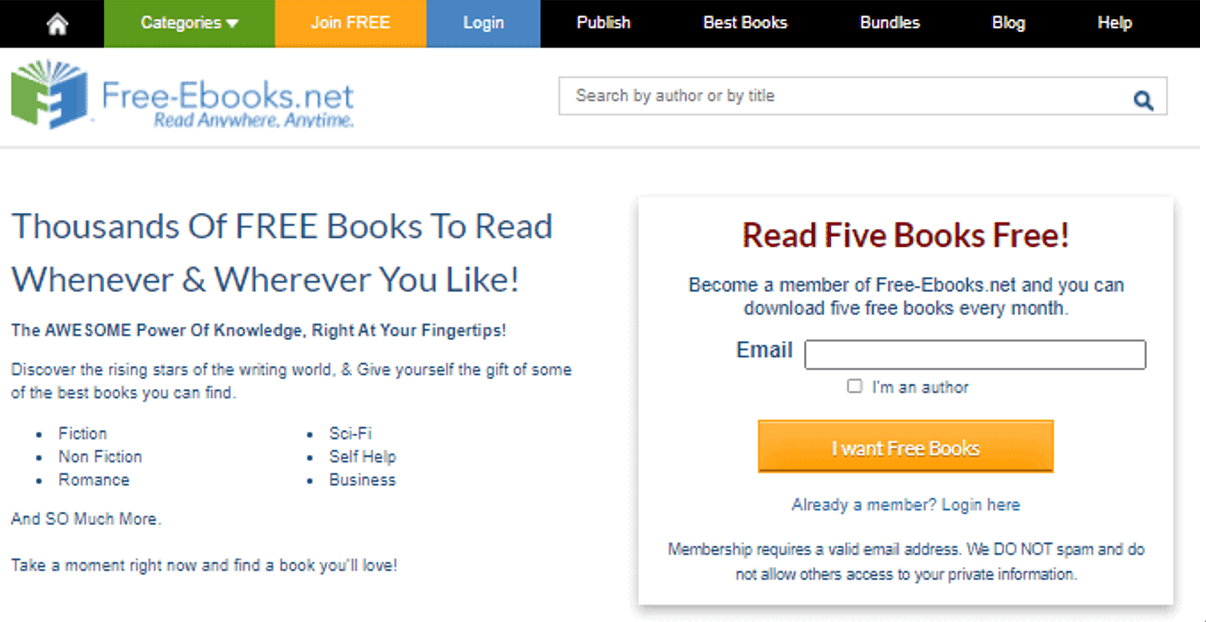 4. BookRix
At BookRix, you can discover a plethora of eBooks, including romantic novels that are available free of cost. You can browse categories like Thriller, Young Adult, Romance, Fantasy, and more to find your favorite one.

5. Freebooksy
Freebooksy is an ideal platform if you want to download the latest romance ebooks without paying any money. On this platform, at least one new ebook is posted every day. So, you can browse the most popular romance series, including best-sellers like Fallen Angels Book and Big Rock.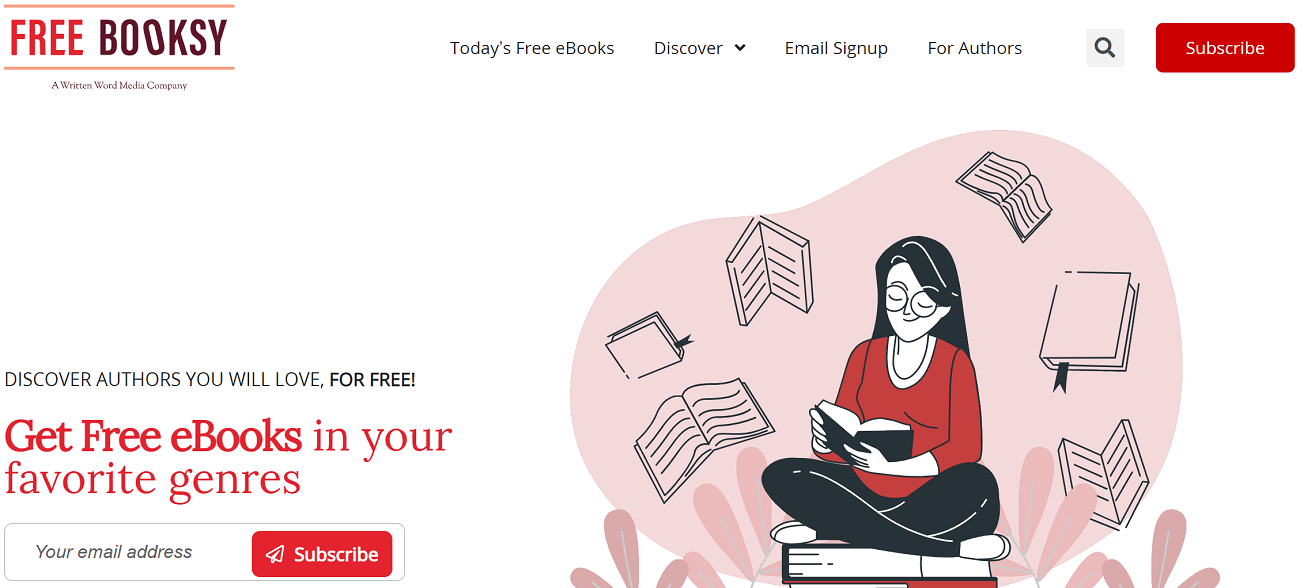 6. BookBub
Register on BookBub to get access to many discounted and free ebooks! You can search for various titles across Romance subgenres, including Romantic Suspense, Contemporary Romance, and Time Travel Romance.
There are several free titles available, so cozy up with free downloads using your Google Play Books, Kobo, Nook, or Apple Books eReaders.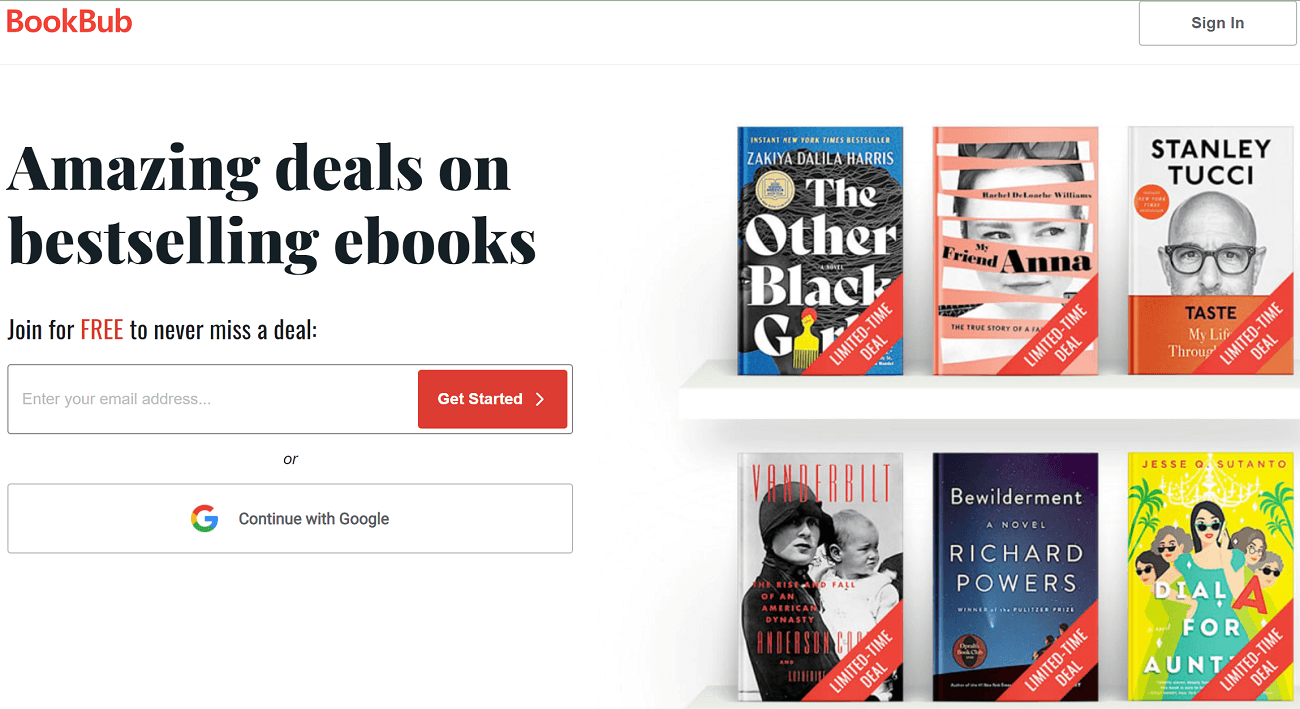 7. Feedbooks
It is an excellent website for downloading public domain books. There are numerous titles that are available free of cost and can be easily downloaded without a user account.
It features a sorting menu that allows managing the book list by best-selling, release date, and filters to help discover books in a specific language, genre, and more.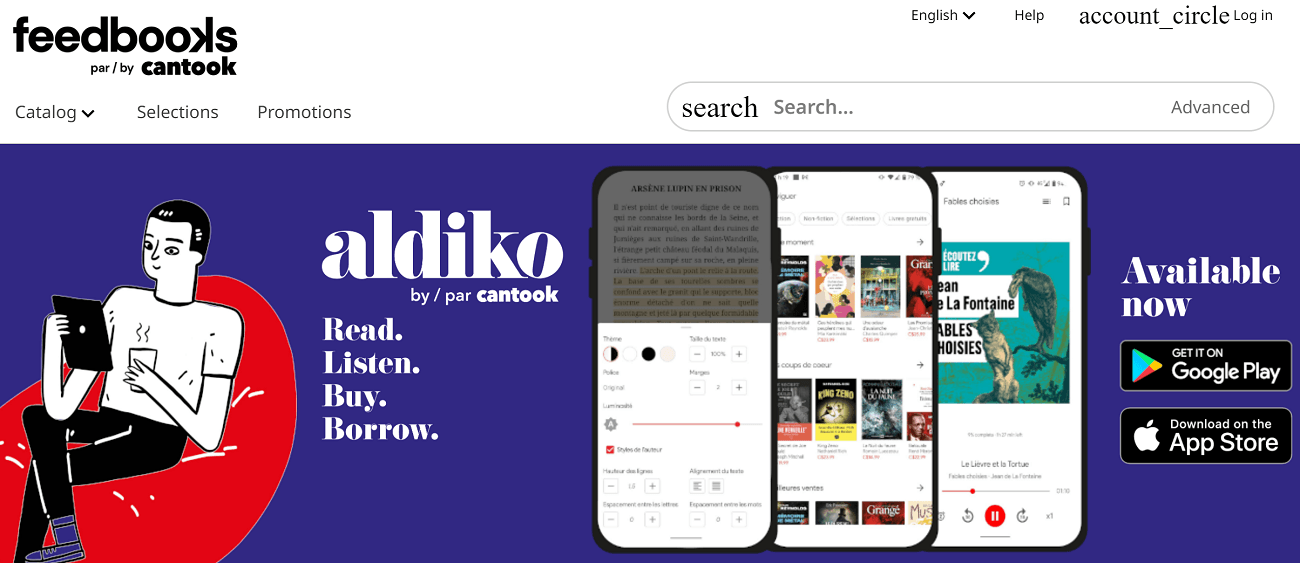 8. Overdrive
To read some of the best romance novels, you must turn to this platform. It is the fastest and a legal approach to access a large number of ebooks not only in the public domains but also the just released mainstream titles. But there is one pitfall, you need an active and valid library card to access the free ebooks.
Besides the free ebooks, audiobooks are also available that too free of cost. Overdrive is connected with around 30,000 libraries in over forty countries.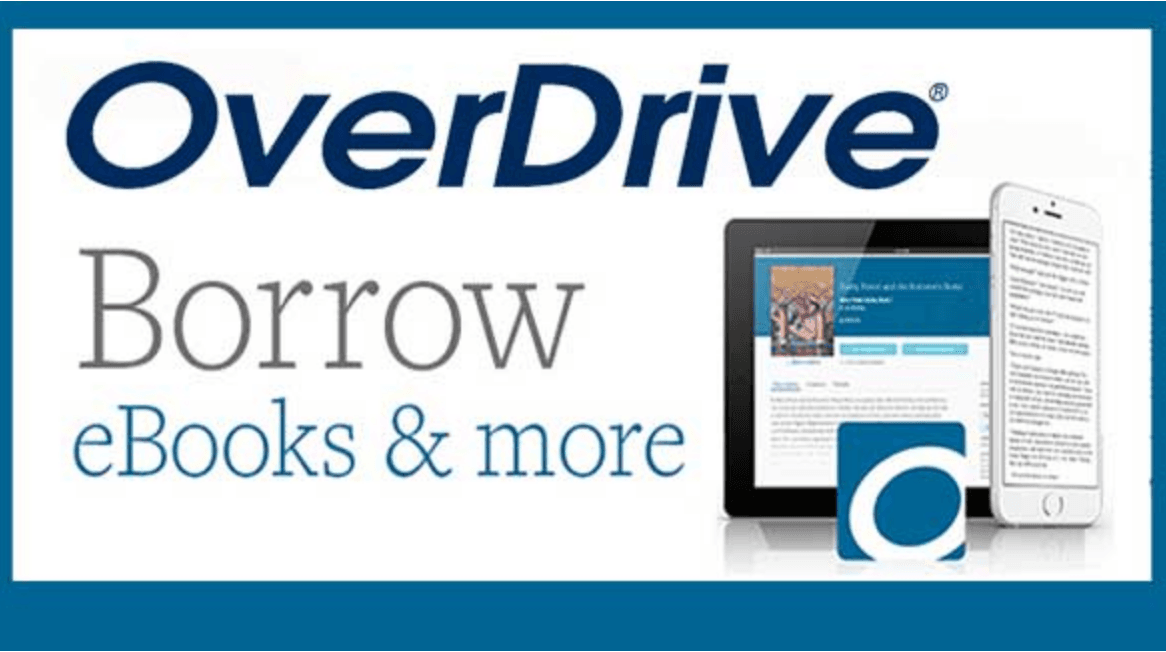 9. Scribd
Scribd is one of the best online sources to read romance novels. It offers a comprehensive collection of all types of reading materials, including documents, audiobooks, ebooks, and many more. Also, it is considered among the largest sources of published content and organized properly by category. However, it is free just for thirty days. After the trial, you have to pay each month to continue using it.
10. Project Gutenberg
It is a library of around 60,000 free e-books. You can choose between free Kindle and EPUB e-books, read them online, or download free romantic PDF. You need to click on Bookshelves to browse the different genres, including Romance. Most of the e-books on this platform are published in English, but it also offers novels in other languages.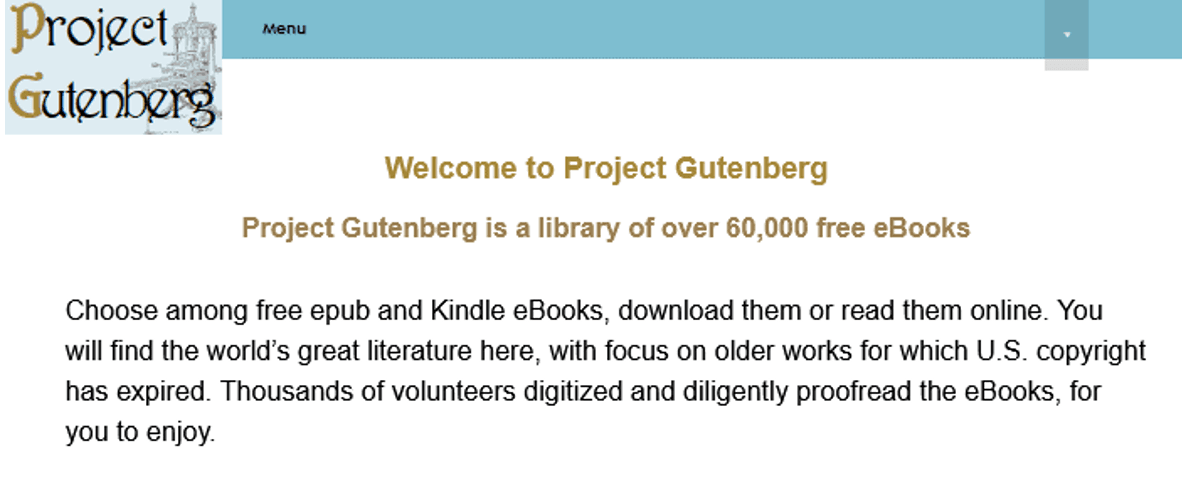 Read and Annotate Novels with PDF Agile
Designed with simplicity to allow practical and fast working with PDFs, PDF Agile is a feature-rich editor and convertor. It allows you to edit and scan the documents easily without returning to the source files.
PDF agile offers both free and paid plans. Its free plan comes with limited functionalities. So, you can opt for the pro version to use the advanced functions.
Simplifying Reading and Annotating With PDF Agile
At some point, everyone wants to make some annotations and edits in their digital file, just like they do on their physical notebooks- but in vain. Editing a digital document sounds simple, but it is a little complicated for PDF files. But every difficult thing comes with a solution.
So, if you want to annotate your PDF document, you can consider PDF Agile. It is a full-featured PDF Editor and convertor used to update your PDF documents Quickly and easily. Using this tool, you can convert any PDF file to Excel, Word, and images without losing the formatting. Furthermore, you can manipulate and manage your PDF files with ease. It includes merging and splitting documents, adding headers, watermarks, stamps, and more.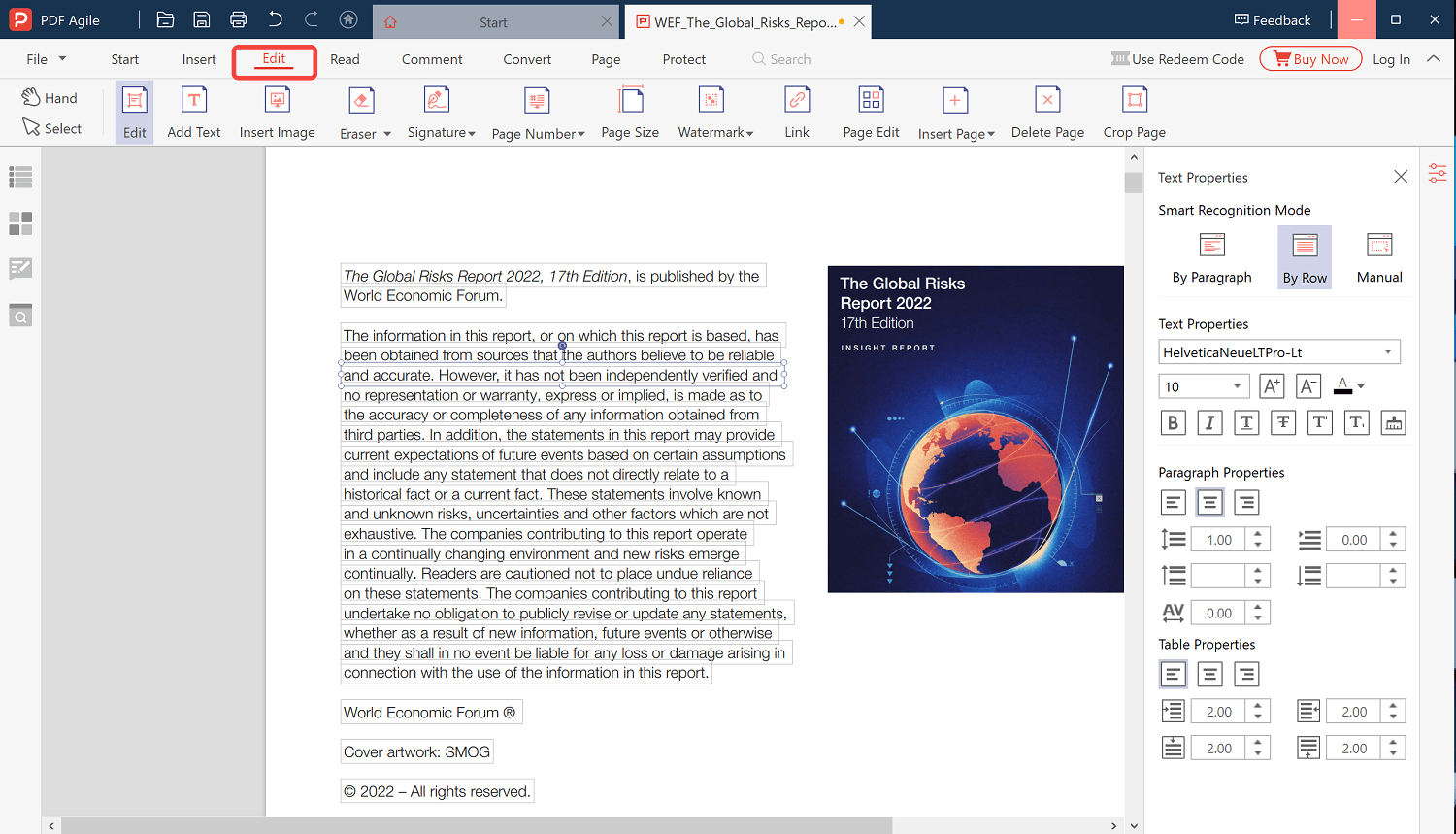 Key Features
Apply and toggle between reading Mode, Full-Screen Mode, and Slideshow.

Allows us to link with PDFs more effectively and efficiently with the help of underlines, highlighters, strike-throughs, shapes, and freehand drawings.

Mark up the texts freely with feature-rich commenting tools to help creators review the PDF documents conveniently.

It has OCR technology that obtains text from any scanned PDF document or image.
Decrease the size of your PDF file without compromising quality.