We are living in a world of technology which is evolving every day and why it becomes necessary to keep ourselves updated. We find thousands of online publications and blogs competing each other to serve information one better than the other. This situation is quite challenging. Sometimes the readers also find it difficult to decide which particular website to stick to.
Therefore, we have shared some of the most trusted tech websites which can help you to keep up with the constant flow of technological updates. So let's have a look who are topping the charts. Let's see which are the 10 best websites.
Note:- Users can save the tech website page in a pdf file if they want to save and edit anything with the help of PDFAgile, you can create, edit, compress and secure your documents easily. Just in case you want to develop your website & add PDF files to it. Below is the link:
1.Wired.com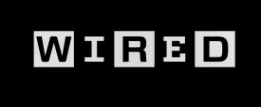 Wired is a monthly American magazine, published in print and online editions. This website covers live technical news and this makes wired.com stand out from all other websites. The WIRED conversation illuminates how technology is changing every aspect of our lives—from culture to business, culture, security, science to design. The breakthroughs and innovations that we uncover lead to new ways of thinking, new connections, and new industries. The articles on this website are very detailed, you might end up visiting it numerous times a day. It is the essential source of information and ideas that make sense of a world in constant transformation. Now they have started writing blogs on toys, creating websites, cameras, etc. It also publishes the Vaporware Awards.
2. Cnet

This website is one of the oldest American websites which covers a wide range of news, tech products from tech giants like – Microsoft & Apple, etc. Cnet.com also has a video section from where you can find the latest gadget reviews. It has the best fitness articles about cars, parenting, diet, science, blogs, podcasts, videos, etc. globally. It is the best gadget website you can say. Other than English, CNET's region- and language-specific editions include Chinese, French, German, Japanese, Korean, and Spanish. The reviews section of the site is the largest part of the site and generates over 4,300 product and software reviews per year. The Reviews section also features Editors' Choice Awards, which recognize products that are particularly innovative and of the highest quality. CNET operates a weekday morning show called Daily Charge interviewing the authors of its articles and streams on Megaphone, iTunes, Spotify, Google Podcasts, and Stitcher.
3. Engadget.com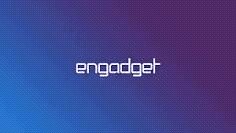 Engadget is a multilingual technology blog network with daily coverage of gadgets and consumer electronics. Available in English, Chinese (traditional and simplified), Japanese, Spanish, and German. Engadget operates a total of ten blogs—four written in English and six international versions with independent editorial staff. This website is updated multiple times a day on gadgets and electronics. You can find here the best reviews on gaming, entertainment, podcasts, the buyer's guide, phones, laptops, headphones, smartwatches, home theatres, tablets, photography, networking & storage, etc.
4.TechCrunch.com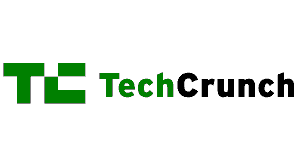 It's an online American newspaper. It publishes news related to high-tech startup companies. The website is available in English, French, Chinese, and Japanese languages. In addition to its news reporting, TechCrunch is also known for its Disrupt conference, an annual technology event hosted in several cities across the United States, Europe, and China. Techcrunch is right now one of the famous and well-established websites. You will find the latest news, and it also covers reviews on new gadgets. It gives best reviews on different devices. Just lile TechCrunch, Techviral.com is also a website that provides you with the latest tech content and it also a YouTube Channel where you can find Android tutorials. We can consider Tech2 in the same category which includes products like – smartphones, digital cameras, laptops, gaming devices etc. It also has podcasts related to latest technology trends. You can compare these 3 websites and make a more correct decision.
5. Ars technica.com

This is a tech website and it is the best. It gives updates related to the tech world. has its own forum which allows users to ask questions regarding hardware modification, operating systems, software, and gaming. This website is covering news, reviews, opinions and guide, and other content of interest on technology, science, politics, video games, and society also. It's available in English language only. Ars Technica is written in a less-formal tone than that found in a traditional journal. Relayed news is still published on the website, ranging from one or two sentences to a few paragraphs.
6. Thenextweb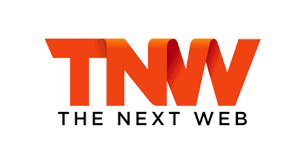 TNW is a website and annual series of conferences focused on new technology and gadgets and start-up companies in Europe. It has more than 8 to 10 million monthly visitors. It gives you information on EVs & mobility, startup & growths, cyrpto & fintech. It is available in the English language only. TNW's reporting has been sourced by Wired, Mashable, and the Huffington Post. This website is active since 2006. They keep the website updated. Regularly do they do it and that is the reason it derives so many visitors everyday.
Samways, Gizmodo also gives updates related to the latest news, news about space, health, movies, etc. It has a buyer's guide, reviews etc. Editor's pick has wonderful topics like – Facebook, games, history, climate change, crime etc.
7. 9to5Mac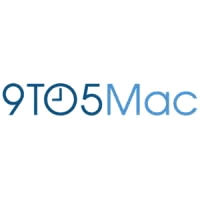 The platform is often considered as one of the best and most reliable sources to get Apple-relevant news in case you are a fan of Apple products and you have them too. The interface of 9To5Mac is very impressive, and it covers more than just Apple products. You can gather information on thousands of accessories that are compatible with the iOS and Mac OSX platforms. 9to5Mac is known as the leading website within the Apple News Community in terms of breaking impactful news. In recent years, 9to5Mac published the first accurate details about the iPhone 4S, Siri, Apple's move from Google Maps to Apple Maps, new health and fitness applications, OS X updates, and the Apple Watch. The site also published the first photos of the white iPad 2, iPhone 5, and iPad Air.
8. Digitaltrends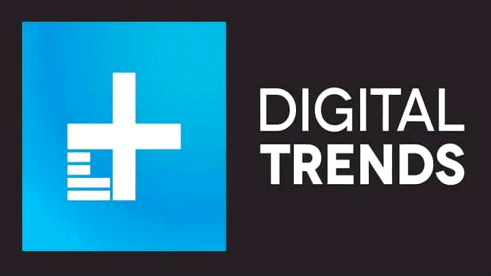 This is the oldest and a most reliable information technology blogs. You can read latest news here. The site offers reviews and information on a wide array of products that have been shaped by technology. That includes consumer electronics products such as smart phones, video games, systems, laptops, PCS, and peripherals, televisions, home theater systems, digital cameras, video cameras, tablets, and more. This website is available in English and Spanish. It also gives a fair idea on how to write articles and make descriptive videos & podcasts about technology & consumer electronic products. Digital Trends is operated by Digital Trends Media Group, a media company that also publishes Digital Trends Español, focusing on Spanish speakers worldwide, and a men's lifestyle site The Manual. According to the third party analytics, the site received over 40 million visits per month as of June 2018. The platform will motivate you to dive deep into the tech world.
9. VentureBeat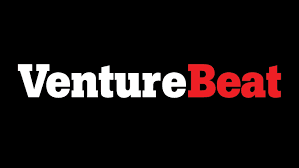 It publishes news, analysis, long-form features, interviews and videos. It's available in English only. Here you can read the latest tech news, gadget news, etc. Not just that, but VentureBeat also have a gaming section where they talk about latest and upcoming games. This website always stay updated. VentureBeat is the leader in covering transformative tech. We help business leaders make smarter decisions with our industry-leading AI and gaming coverage. In addition, the site includes a semi-separate publication, GamesBeat, as one of its major sections. It comprises of Big Data, Business ( general news ) Cloud, Deals, Entrepreneur, Media, Mobile, Marketing, Security etc.
10. BusinessInsider
https://www.businessinsider.com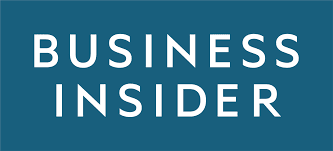 For business-related news and updates, I would say that you can consider BusinessInsider also. It's a leading website that tells about the global tech, finance, markets, media, healthcare, and strategy stories you want to know. You will find lots of high-quality videos on the website explaining about different business & tech trends. It's available in English language only. It operates several international editions, including one in the United Kingdom. It gives updates about startups, cryptocurrency and investing also.
Conclusion:- If we look around, we will see that it's an aura of technological excellence. It's no doubt that technology played a key role in revolutionizing the world. We have tried to come up with some of the best websites so that you can stay updated always because they stay updated all the time. All these websites have absolutely wonderful features. More or less the same but still exciting in their own ways. The way of the presentation we would say. If you come across any other websites which can be useful for you and all, please feel free to write back with whatever information you have. We would love to take the feedback and implement it to improve.