Are you someone who goes through a lot of PDFs throughout the day? Are you feeling confused about how can you edit the copy available? Well, we are in an era where we are mostly dependent on PDFs to read the information. Most users consider it for compiling data in a simple file. But the problem arises when the PDF we have can't be edited.
There are so many reasons why users do require these PDF editors. Majorly the reasons are:
Making major changes to a document

Adjusting content, layout, and margins.

Adding additional information

Securing the file

Signing the file

Enable interactions
We are pretty sure you might have thought of editing the PDF at some point but not be able to do so. If the same has happened, keep reading till the last.
Here we are sharing details about the best open-source pdf editor that people can choose. These editors will give you the option to read and edit the PDF files simultaneously. Let's get started!
Part 1: What are the Main Features of a Good Open Source PDF Editor
A good open-source PDF editor should have all the essential features to make it easy for users to create professional-looking PDFs. There are a lot of open-source PDF editors available on the market. However, not all of them are good. So, it is important for us to find out what features make a good open-source PDF editor.
One thing that makes an open-source PDF editor good is its ability to support multiple platforms like Windows and Linux.

It must include text formatting, annotations, bookmarks, page layout and other options that can help you create professional-looking documents.

Another feature that makes an open-source PDF editor good is its ability to work with different types of documents like image files, text files, and other types of documents.
Part 2: Top 10 best open source PDF editors
In this section, we will let you know about the best open source PDF editor available in the market to try:
LibreOffice
Price: Free
Website: LibreOffice
One of the best open-source PDF editors for Windows, Linux, and macOS is LibreOffice. It was developed by Microsoft in order to edit and view pdf files, so it can be very reliable. It's free & versatile to use- you can edit texts & images and whiteout the section of text you want. It helps to edit texts or create your own templates with ease.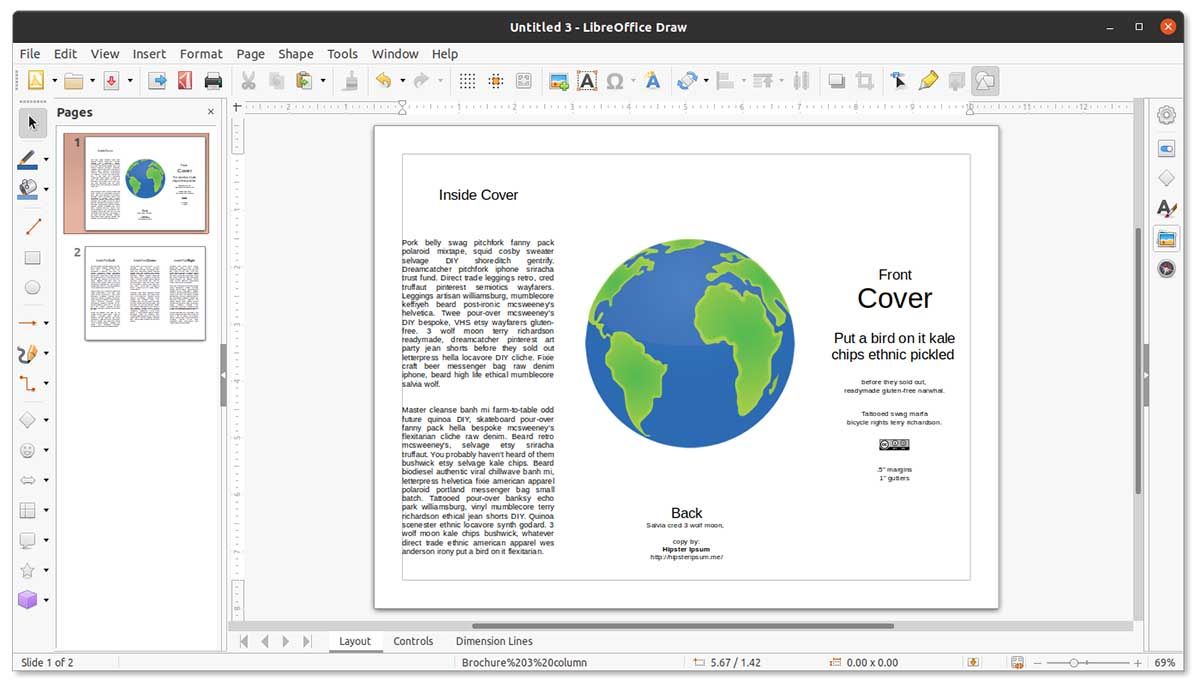 Although the use of PDF editing is limited in Word, it still provides a range of editing capabilities and is a versatile tool.
Pros:
It can open PDFs easily.

Edit other file formats and save them as PDF.

Add a digital signature.
Cons:
Limited amount of editing you can do.

Not to Work with large PDF files
PDFSam Basic
Price: Free
Website: PDFSam
This is one of the best open-source PDF editors for Mac, Windows, and Linux. It has a clean interface with a variety of tools to edit and create your documents. It also has excellent security features to keep your data safe. You can use the app to edit, sign, mix & merge PDF documents. It's also perfect for splitting pages out or extracting them from a document and saving them as their own file.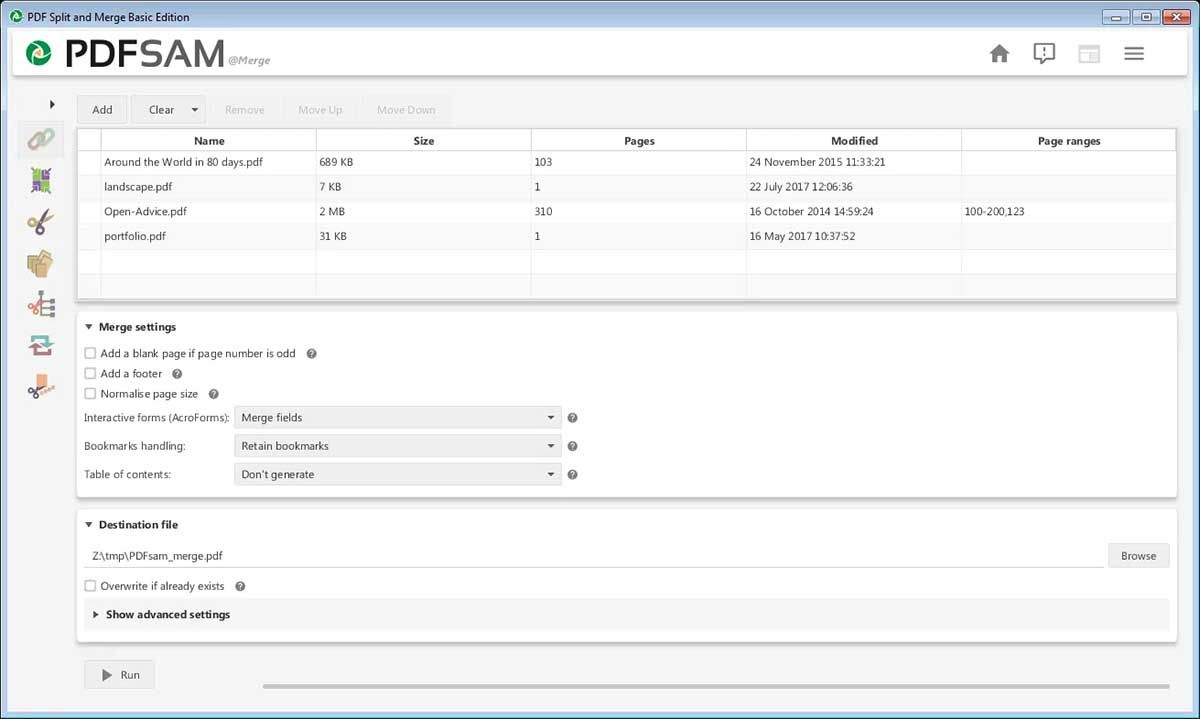 You can protect your work with the use of PDFSam. You have the selection between using a Standard or an Enhanced version of this application. Both options allow for your information to remain private.
Pros:
Easy to use.

Organize the pages visually.

Reorder the PDF pages.

Mix, merge, split, or extract PDF pages.
Cons:
Malfunction sometimes.

Device should have java.

Complicated to use
Apache OpenOffice Draw
Price: Free
Website: Apache OpenOffice Draw
This is yet another wonderful PDF editor that you can use on Windows, macOS, and Linux. It is primarily a graphics editor, but it can efficiently edit PDFs as well. To edit a PDF, add the PDF Import extension and then edit the file.
This new tool for editing PDF files can make your job easier & faster. It is also a graphics editor, but it can help you edit PDF on different platforms
Pros:
Works on multiple platforms.

Have many editing features.

Spellcheck feature

Add graphics to PDF.
Cons:
Slows down with a large PDF.

Some errors are there in the tool
Smallpdf
Price: Free
Website: Smallpdf
You can add text, images, signatures & shapes in your PDF with the use of Smallpdf. You'll be able to upload your PDFs from different areas using multiple methods including Google Drive & Dropbox.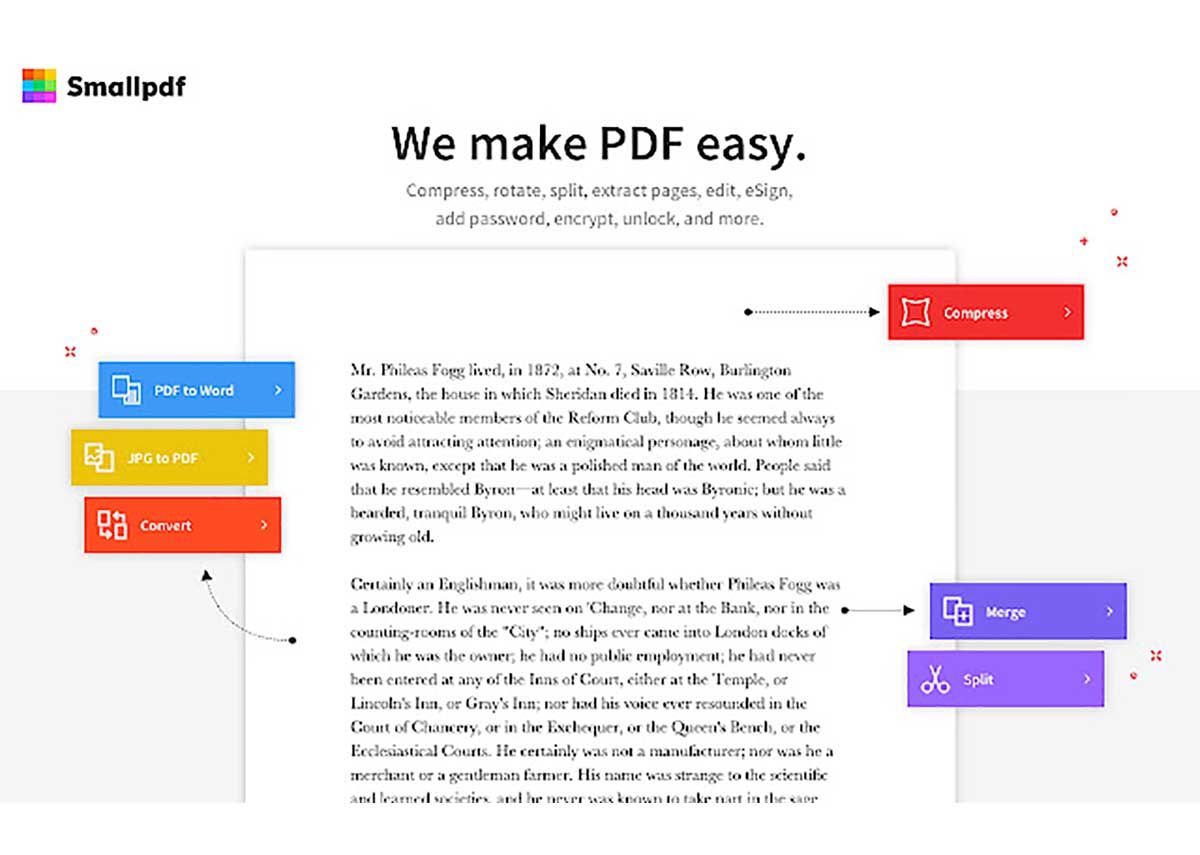 You can find and extract the pages of your PDF in a lot of different ways and easily keep them on your computer or in the cloud. You can also download & open it locally for different devices. You will be able to use these files for two weeks as long as you don't save them anywhere else.
Pros:
Free.

Redact or add text.

Import images.

You can load and save PDF from various sources.
Cons:
Not for editing existing text.

Edit two PDFs per day.
PDFescape
Price: Free
Website: PDFescape
PDFescape is the free online open-source PDF editor. It has an efficient text search tool with the ability to find a certain word or phrase, or add your own. You can't change text or images in PDFescape, but you still have the option to add your own. If your PDF has more than 100 pages, you can't edit it or customize it with your own text. However, you can add yours with Explorer's annotation tool and even draw on the PDF.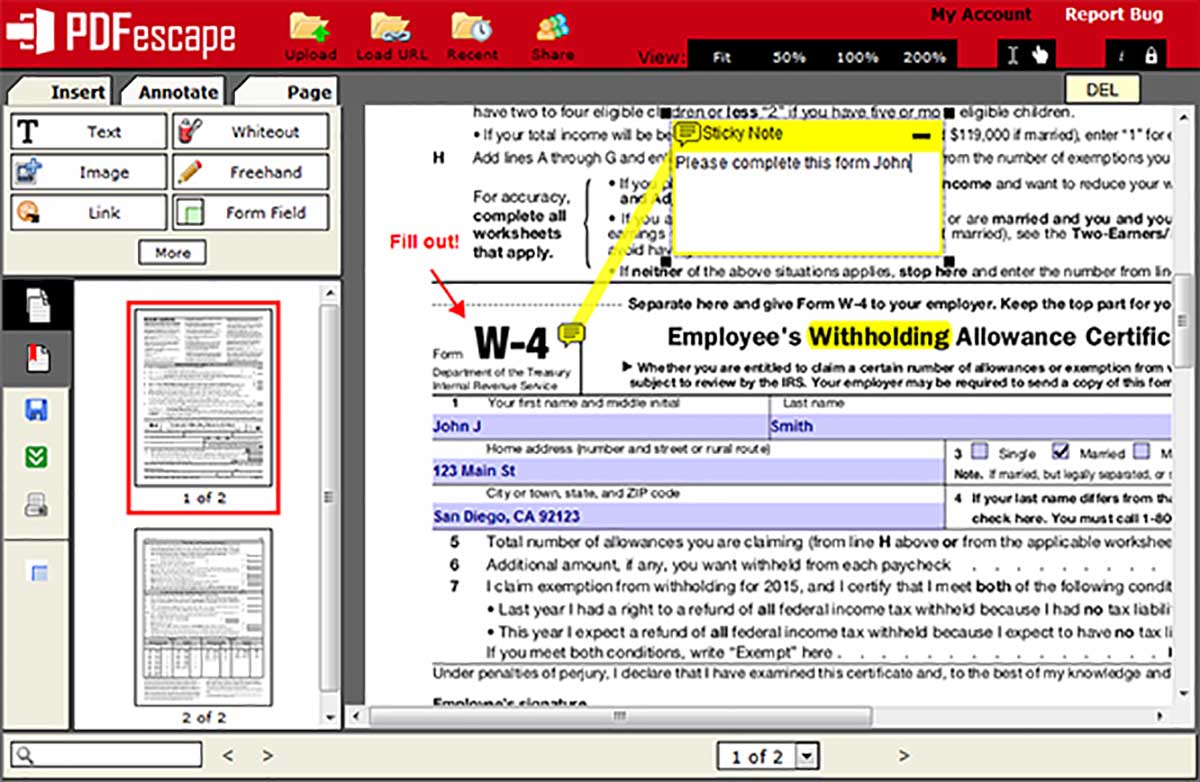 This software is a popular option in the market, with plenty of options to choose from. However, an editor can do more than just edit. With this well-designed PDF editing software you can also add, delete, rotate, reorganize and crop pages from the PDF.
Pros:
Do all the work online.

So many tools.

Add your own text and images.

Delete or add PDF pages.

No user account needed
Cons:
Not for editing existing texts

Limits the size of PDF and length of its pages.

The desktop version is only for Windows and not free
PDF Architect
Price: Free Version Available
Standard: USD $69/year
Professional: USD $69/year
Pro+OCR: USD $129/year
Website: PDF Architect
PDF Architect is a free PDF editor that can convert more than 300 file formats like Word, Excel, PowerPoint, etc. to PDF. It is available for Windows 7 and above.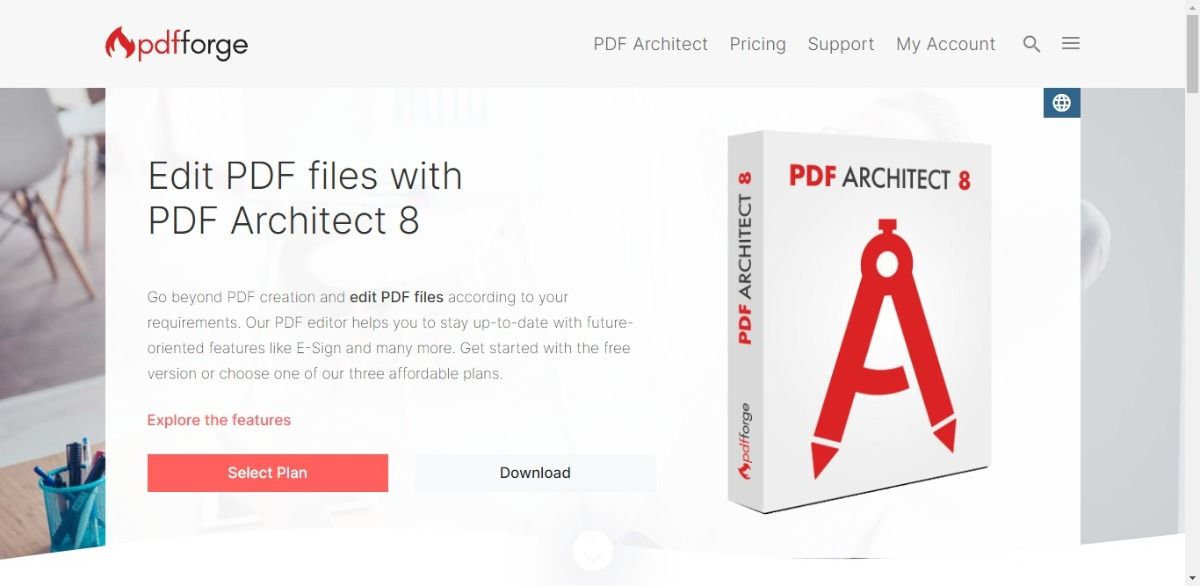 This is an open-source PDF editor that will allow you to revise your documents according to your needs. It is primarily made for Windows users.
Pros:
Have advanced editing features.

OCR feature is there.

Adding digital signature to the document is easy.
Cons:
Watermarks on your document will be there with free versions.
PDFedit
Price: Free
Website: PDFedit
PDFedit is an open-source, cross-platform PDF reader editor that you can use to edit text or images. You can also remove an image from the page. It also allows you to delete or add text and images to the file by choosing the section of the file needs editing.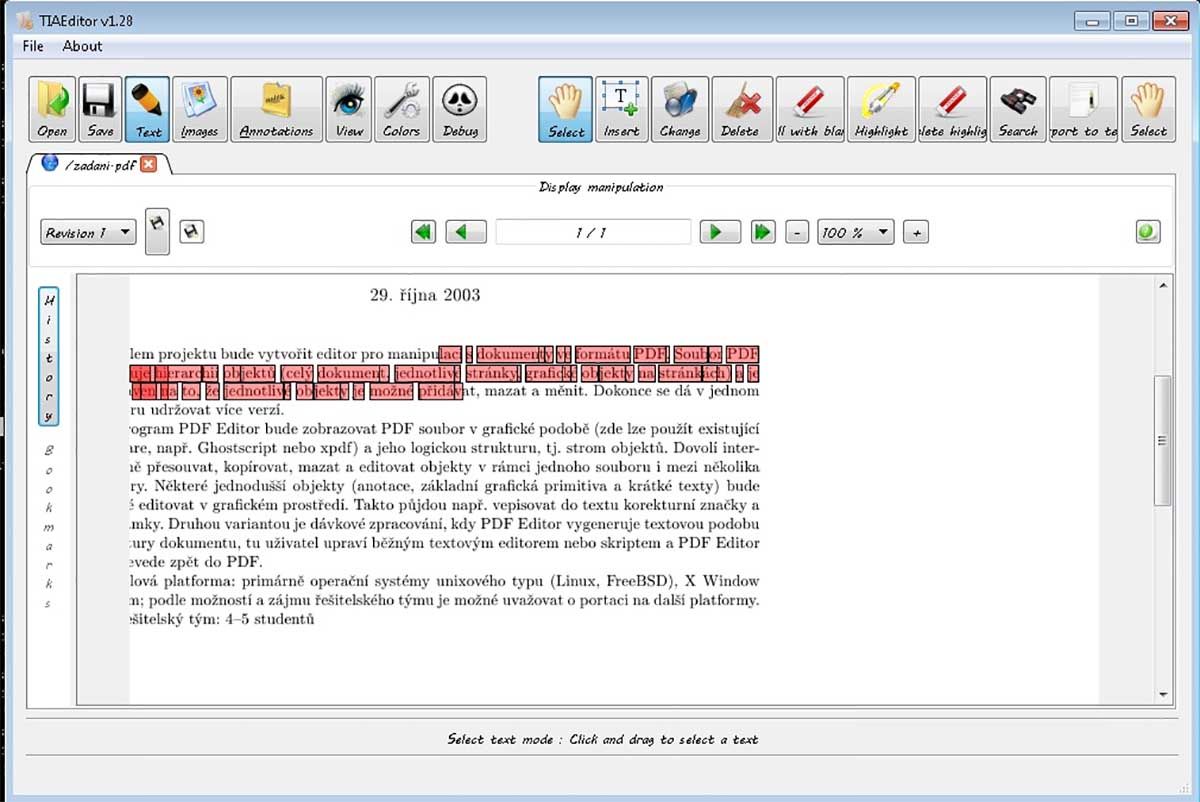 Pros:
Offers multi-platform support.

Convert files to other formats.

Personalize the PDF file.
Cons:
Technical issues.

Error messages.
Inkscape
Price: Free
Website: Inkscape
Inkscape is a free and open-source vector graphics editor. It is able to produce high-quality diagrams, maps, illustrations and other 2D artwork. It is worth trying out by those who are looking for a powerful tool with decent pricing. So far, it's one of the best open-source PDF editors we've come across.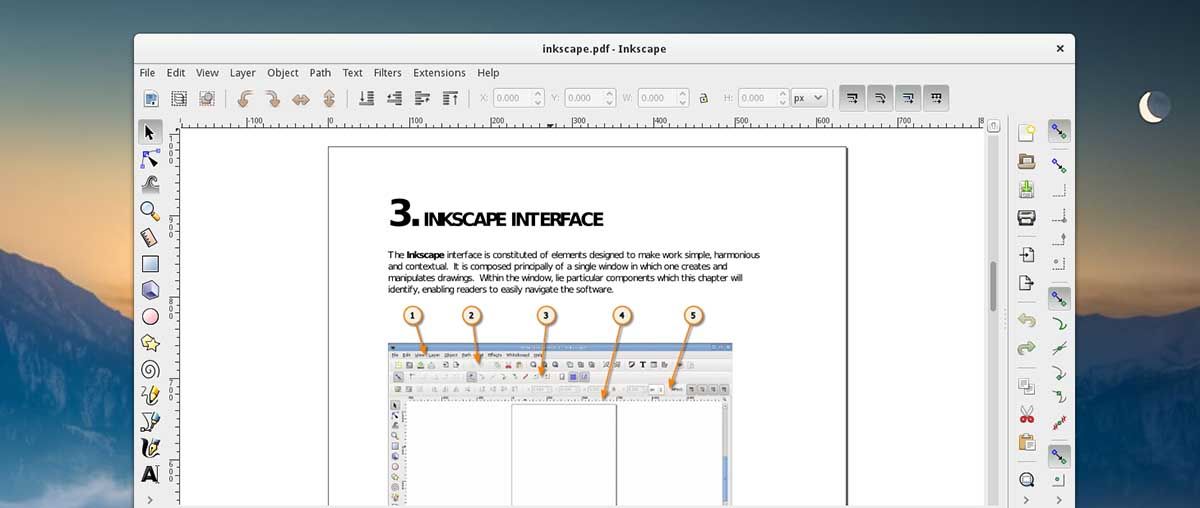 Inkscape can help you transform a PDF into a professionally-designed pages. With the use of this software, you can add texts, images and links as well as split pages or annotate them. It is also easy to import & export documents from other programs.
Pros:
Edit every part of PDF document.

Scripting tools for added functionalities.

Save the PDF and PNG file
Cons:
Sometimes it lags and crashes.

Slow.

Not so many PDF editing tools.

Complicated to use.
PDFElement
Price:
PDFelement Pro (for Windows only): USD $79.99/Year
PDFelement Pro Bundle (for Windows and iOS): USD $99.99/Year
Website: PDFElement
PDF Element is the perfect PDF editor for those who are looking to develop, edit and share documents. With the ability to easily distribute forms and the built-in OCR, it's no wonder why many use this software. The user interface is simple and easy to use, so even those with a complicated document can create their work with ease.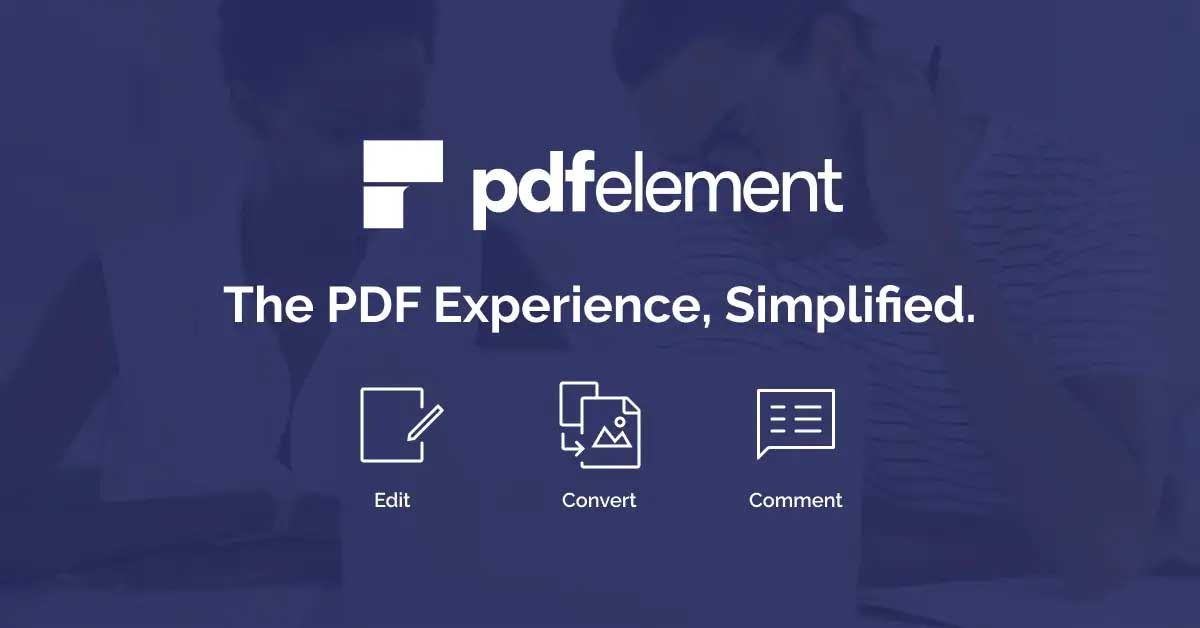 Pros:
Simple user interface.

Easy to use.

Create fillable PDF forms with one click.

It is accurate in its task
Cons:
Doesn't work well with scanned documents.

Not for merging so many documents at once.
PDF Xchange Editor
Price:
PDF-XChange Editor: USD $46.50
PDF-XChange Editor Plus: USD $59.50
Website: PDF Xchange Editor
We put PDF Xchange on our list of open-source PDF editors because it's very easy to use, and it has a few features such as OCR & search. This is a great option if you want to take advantage of the tech without affording something more complex.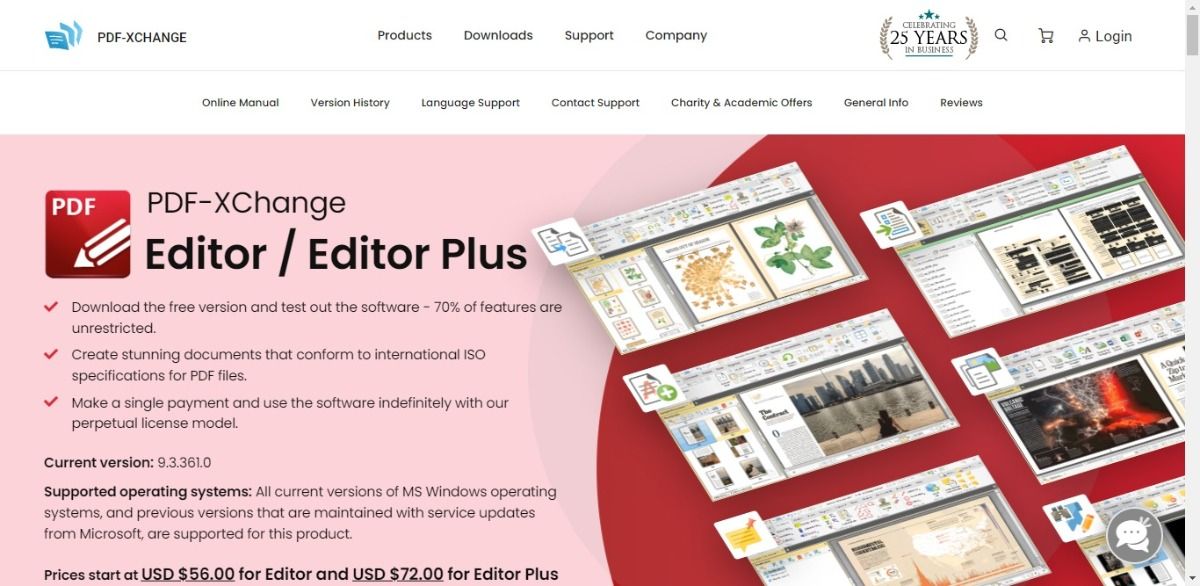 OCR is useful for a number of tasks. For example, you can use it to convert text from a photocopy into editable text. It also has options for spliting and joining texts.
Pros:
OCR allows editing for photocopied documents.

Convert other file formats to PDF.

Edit the text in PDF.
Cons:
A little complicated to use.
Part 3: What is the Difference Between Open Source and Free PDF Editor
Open source software is software that is free or paid to use and is helpful in doing the modifications. Free PDF Editor, on the other hand, is a program that offers a free version of its software for personal use.
The main difference between these two types of programs is that the open source program can be chosen by software developers with knowledge of programming languages whereas the free PDF editor can only be used by common people.
Conclusion
Open-source PDF editors are best for all the developers around who wish to make the changes in the files and want to share them with others. Well, apart from all the above-mentioned options, you can try out PDF Agile.
This one is our personal choice due to the integration of features in it. Majorly the feature that amazed us is the interface of the tool. The interface is so amazing that there is nothing to complain about it. Apart from it, it is free to use!