Introduction
Did you know that BCG Matrix is a long-term business portfolio planning tool? BCG represents Boston Consultancy Group. BCG Matrix, also called Growth-Share Matrix, enables a company to know the portfolio items to keep and the ones to omit. BCG Matrix categorizes a company's product based on Dogs, Stars, Cash Cows, and Question Mark. 
It compares a company's market share to that of the best-performing competitor in its industry. The BCG Matrix of Samsung can help us demonstrate this. Samsung is one of the best producers of electronic goods like Television sets, tablets, smartwatches, and mobile phones. See its BCG Matrix analysis below.
Background of Samsung
Samsung is one of the most renowned producers of electronics and household appliances. A South Korean company, Samsung is a technology giant competing with the likes of Apple. Below is a brief company profile: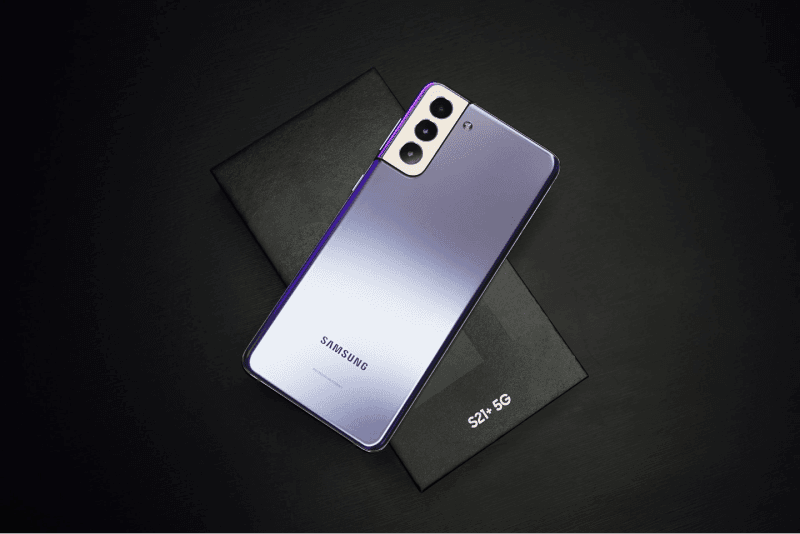 Source: unsplash.com
| | |
| --- | --- |
| Company Name | Samsung |
| Founder | Lee Buyung-Chull |
| Year of Foundation | March 1, 1938 |
| Headquarters | Suwon-Si, South Korea |
| Industry | Technology and Communications |
| Number of employees | 287,489 as of 2021 |
| Revenue per annum | About $244.4 billion dollars |
Samsung BCG Matrix
Important: A typical BCG Matrix has four quadrants representing Cash Cows, Stars, Question Marks, and Dogs. 
The BCG matrix of Samsung allows it to categorize product line units or business units according to their levels of profitability. We will now analyze the BCG matrix for Samsung. 
Dogs
Before we reveal Samsung's Dog quadrant products, we will tell you the meaning of the word Dog in this context. The Dog quadrant symbolizes the poorly performing products. While these items consume capital, they have a very slim chance of bringing a higher return on investment. Dog products do not generate high sales. They lack a considerable market share and are a waste of capital. The main example of Samsung's Dog product is Smartwatch. After the launch, this watch did not perform well. With a competitor like Apple's Smartwatch, the item did not stand a chance. That is why we categorize it as a Dog. 
Stars
The Stars quadrant of the Samsung BCG matrix echoes its meaning. Samsung means three stars, and the company aims to shine like a star in its industry. But, what is the meaning of Stars in this context? Stars are products in the second quadrant of the BCG matrix. The first quadrant is Cash Cows, the third is Questions Marks, and the fourth is Dogs. The stars category includes the best-selling items. These products have a high market share and are the top sales and revenue providers. While they do not perform as perfectly as Cash Cows, they might turn into them soon. Samsung has a couple of Stars in various categories. For instance, Samsung Galaxy and Note series fit this category perfectly. Not only have the two found a soft spot in most customers' hearts. These phones are doing relatively well and have a notable market share. Samsung strives to sustain this market share by introducing newer phones with unique features and appearances. Samsung OLED TVs and LED TVs are getting popular worldwide. They are Start products that might soon upgrade to Cash Cows. 
Cash Cows
 What is the Cash Cow quadrant all about? This quadrant represents the category of products that generate the highest revenue for a business. No wonder it is the first quadrant. These items are in a slowly developing sector, yet they have a high market share. Although they have a high market share, they boast growth potential. On a BCG Matrix of Samsung, Cash Cows are its household appliances like refrigerators, cookware, and washing machines. These products produce high sales in different countries and will only get better. 
Questions Marks
Another quadrant of the BCG Matrix, Question Marks, represents products that have a chance of getting more profitable. These items have a limited market share, and a company cannot use them as its primary revenue generator. These items might convert to Stars after getting out of the production phase. At the same time, they can lead to losses as they are high-risk items with an uncertain future. The company has a small market share in a highly competitive industry, and it should be careful when investing hard in Question Marks items. When checking Samsung BCG Matrix, you will notice that its Question Marks product is the Samsung Printer. The profitability of this printer is impossible to tell because it is in a very competitive industry.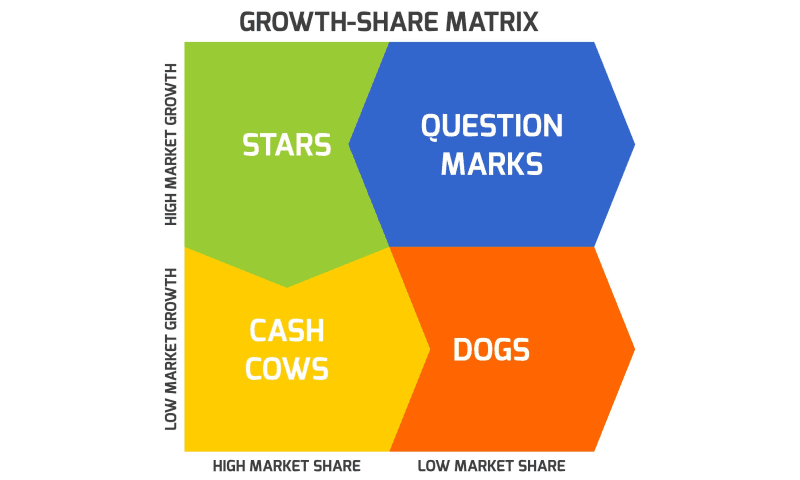 Convert PDF Report Using PDF Agile
The most downloaded online files or reports are in PDF format. PDF files are easier to read, create, edit, and convert into other formats. Once you get the best PDF converter, you can manipulate PDF and non-PDF files. But what is the best converter for you? The most reliable application is the PDF Agile, an intelligent, multi-use application with many helpful features. 
It can help you turn a PDF report into another format or turn a given file into a PDF. You can convert an image, PPT, CAD, or TXT to PDF or vice-versa.  
You can read the file as you annotate it with Highlight, Underline, Strikethrough, Area Highlight, and Waveline. The PDF Agile also includes reliable commenting tools to help you assess your files.  
Additionally, you could encrypt a file, create a password, add a watermark, or sign it. Besides these features, PDF Agile allows one to compress files, extract text from pictures, merge, split, hyperlink, rearrange, and more.
 Key Takeaways
As we end our article about the BCG Matrix of Samsung, we hope that you have gained new knowledge. If you run a company, manage its investment portfolio via the BCG Matrix. It will help you classify your business units as cash Cows, Stars, Question Marks, and Dogs. A classification like this can help guide your managerial decisions. 
And if your company deals with several file downloads, your team can manage them easily using the PDF Agile. The file converter will automatically turn your reports from PDFs or to PDFs. Your decision depends on the current file format and the one you prefer.
References
Arthur, C., 2012. CES 2012: the rise of smart TV. The Guardian,(online) January 13. Available at :< https://www.theguardian.com/technology/2012.jan/13/ces-2012-smart-tv> (Accessed 9 September 2016).2) Costa, C. (2012). Evaluating Product Lines Using the BCG Matrix (VIDEO). Available at: https://www.youtube.com/watch?v=Uuuxs9gO8C0
Grisworld, A. (2016, June 21). Amazon will soon dethrone Best Buy as the top seller of consumer electronics. Quartz Media. Retrieved from https://qz.com/712709/amazon-will-soon-dethrone-best-buy-as-the-top-seller-of-consumer-electronics/
Miller, C. C & Bosman, J. (2011, May 19). E-Books Outsell Print Books at Amazon. The New York Times. Retrieved from http://www.nytimes.com/2011/05/20/technology/20amazon.html
Amazon. (2016). Annual Report. Retrieved from http://phx.corporate-ir.net/phoenix.zhtml?c=97664&p=irol-reportsannual
Wikipedia (2013). Growth-share matrix. Available at: https://en.wikipedia.org/wiki/Growth%E2%80%93share_matrix