What is VRIO
VRIO Analysis of Airtel is a framework to evaluate the company's resources and provide a realistic assessment based on four attributes that a company requires to gain a competitive business advantage. The acronym VRIO represents the valuable, rare, inimitable, and organized resources that the firm leverages to create a long-term competitive advantage and sustain its strengths while understanding its weakness to develop strategies to increase competence. VRIO analysis help firms uncover capabilities and elements of the business to depict the relationship between the firm's performance and internal resources.
Airtel is the best example of how a company can use VRIO analysis to develop strategies based on its core strengths and resources. It also lists its characteristics with its tangible and intangible items and classifies them into four attributes to set a strategic direction for the firm. Here, we will discuss the VRIO analysis of Airtel and learn how users can edit PDF reports with PDF Agile.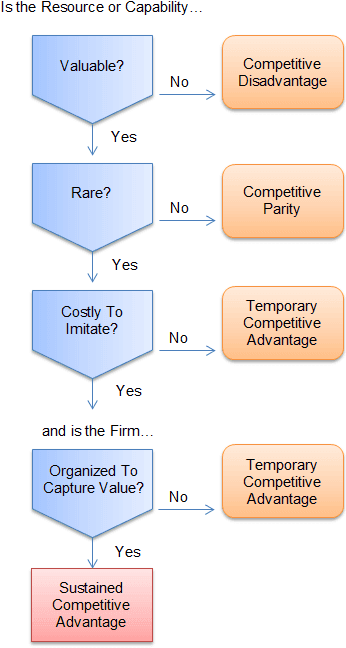 Background of Airtel
Airtel is one of India's leading multinational telecommunication service companies, started by Sunil Bharti Mittal in 1995. The company provides its 3G, 4G, 4G LTE, broadband, and mobile communication services in 18 countries. They also announced the launch of their 5G services in 2022. Airtel is mainly known for ruling out the costly Subscriber-led system and introducing Minutes-Factory, which is more efficient and affordable and provides high volumes. The company outsources most of its activities and processes except marketing, finance, and sales.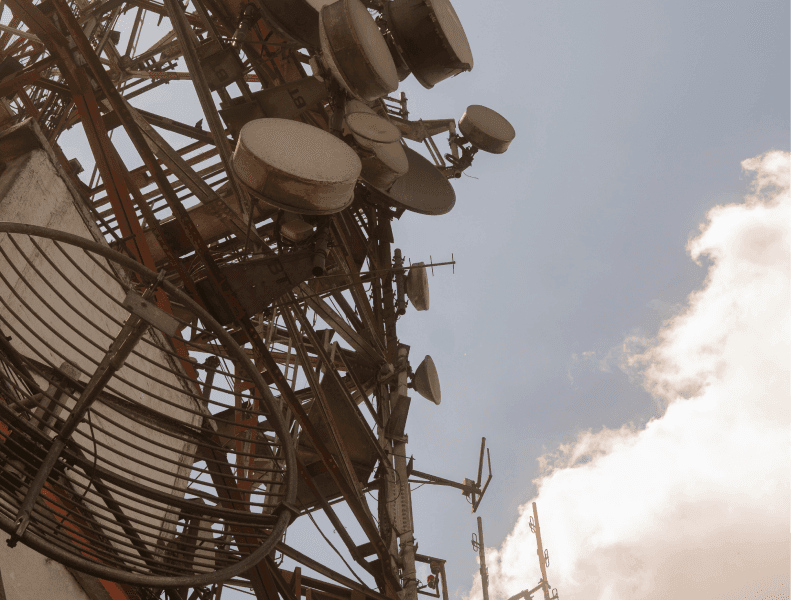 VRIO Analysis of Airtel
VRIO is an analytical tool used by various firms in the starting stages of strategic plan development to generate a competitive advantage. Companies evaluate their valuable, rare, inimitable resources and organize them with new strategies which help them exploit changes and remove threats. Airtel gives the best VRIO analysis example where the company exploits opportunities to add value for the customer and assemble resources to gain a long-term competitive advantage. The given table gives you a reference on the working of the VRIO framework for Airtel.
Resource or Capability

Valuable

Rare

Costly to Imitate

Exploited by Organization

Competitive Implication

Innovation

Yes

No

Yes

Yes

Temporary

Competitive Advantage

Strong Global Presence

Yes

No

Yes

Yes

Sustainable Competitive Advantage

Brand Equity

Yes

Yes

Yes

Yes

Sustainable Competitive Advantage

Marketing

Yes

No

No

Yes

Temporary Competitive

Advantage
Valuable
The VRIO framework starts with the evaluation of the resources of the company to ensure that they add value to the final product or services when the company exploits opportunities based on the available resources and minimizes threats. The VRIO analysis of Airtel classifies resources as high-valuable because they are the support for investments. Those resources that help the company add value for the customers are valuable. The best way to add more value and increase customer satisfaction is by increasing differentiation or decreasing the cost of services so customers can use your services at a lower market rate.
The resource that does not get the required results after increased differentiation are not valuable to the company, and using them will create a competitive disadvantage. Airtel's valuable resources include financial resources, employees, local food, patents, and a distribution network. The firm's research and development are not a valuable resource because of unpredictable results and more cost than benefits.
Rare
After reviewing the resources constantly against various internal and external conditions, Airtel gets valuable resources that create a competitive advantage for the company. Those valuable resources move to the next step to verify if they are rare or not rare. Rare resources are those tangible or intangible items that only a few companies can access. Suppose the firm's valuable resources are similar to the majority of other companies in the market. In that case, those resources are not rare, meaning using them will not help the firm gain a competitive advantage. In the VRIO analysis of Airtel, those scarce resources owned by the company are rare.
Among the valuable resources owned by Airtel, financial resources, patents, employees, and distribution networks are rare because not many companies in the market hold similar resources. This puts the company in a competitive business advantage. Local food is a valuable resource, but it is not rare.
Inimitable
When a firm identifies valuable and rare resources, the VRIO analysis moves to the next step. Inimitable resources are expensive to duplicate, so only a few companies in the market own them. Even rare resources are only hard to find. Still, there are many rare resources that other companies can duplicate by spending a little effort or creating a new product or service similar to the rare resources of other companies. In the VRIO analysis of Airtel, the resources that developed over a long period or are related to the company's culture are costly to imitate.
Among the rare resources of Airtel, financial resources, distribution networks, and patents are expensive to imitate because these resources took Airtel a long time to gather. At the same time, it is illegal to duplicate patents. Employees and local food are easily imitable because companies can hire equally committed employees, and local food is not expensive.
Organized
A company can only gain a competitive advantage and add value for customers after organizing its resources. It doesn't matter if a company owns multiple valuable, rare, and imitable resources because it can only capture the perfect opportunities with organized management systems, processes, and stable policies. A company needs a solid organizational structure because gaining a temporary competitive advantage is easier than a sustainable competitive advantage. The VRIO analysis of Airtel shows that the financial resources and distribution network are organized to capture value, but the patents are not organized to optimize the benefits.
Edit Using PDF Agile
Online reports are the best source of detailed and to-the-point information about any topic, and many users download these reports in PDF format, which makes it hard to edit, convert, or extract text from online reports. PDF Agile brings you a creative solution to this problem. As the best PDF editor, its innovative features, easy-to-use interface, and support of multiple document formats make it easier for the user to edit, merge, convert and compress PDF reports without wasting time. Users can quickly convert PDF files to Word, Excel, PPT, TXT, image, and CAD formats. Its OCR feature allows users to extract text from scanned PDF documents, images, and screenshots. Users can rearrange pages, split PDF documents, and even change the background color of PDF reports.
Key Takeaways
VRIO is a visual tool for strategic planning and management of a company's internal resources to help it gain the competitive business advantage in the market. It evaluates the firm's capabilities and resources and classifies them into four attributes based on the VRIO framework. VRIO Analysis of Airtel represents how the company can sustain its competitive advantage while blocking all threats and capturing opportunities. Using PDF Agile to edit, convert, and compress PDF reports and documents features many creative tools and personalization options that make your task much easier. It also supports multiple formats, and the user can work in an easy-to-use interface similar to Word.
References
Case 48 "VRIO Analysis of Airtel": From https://www.case48.com/vrio-analysis/13811-Airtel

Strategic Management Insight "VRIO Framework Explained": From https://strategicmanagementinsight.com/tools/vrio/

Clear Point Strategy "Explaining the VRIO Framework": From https://www.clearpointstrategy.com/vrio-framework/.