It's no secret that IKEA is a well-known manufacturer of home furnishings and accessories. With over 300 locations worldwide, IKEA was the world's largest furniture retailer at the dawn of the twenty-first century. There are a wide variety of items available at IKEA that include kitchen and bathroom accessories, household appliances, ready-made furniture, and more. IKEA is known for its low-cost merchandise, which is delivered to customers in a flat-pack format for self-assembly in their own homes.
Moreover, IKEA earned 41.3 billion Euros in 2019, according to statistics. Excluding fixed and variable costs, the net profit was 1.82 billion euros. Except until 2020, the company's growth and financial performance have been good. PESTEL analysis for IKEA can help uncover the macro-environmental elements influencing its success.
Background of IKEA
IKEA is a home furnishings firm started in Sweden, in 1943, by Ingvar Kamprad, who started by peddling helpful products to neighbours on his bicycle. The INGKA Foundation, which owns the Ingka Group of enterprises, funds the IKEA Foundation.
Since its founding, IKEA's purpose has been to deliver inexpensive, well-designed, and useful home furnishings to as many people as possible so they can enjoy a greater quality of life daily. IKEA says home is the most important place on earth and children are the most important in it. Now, it's the world's largest furniture and appliance manufacturer and retailer and has expanded rapidly with a global network in more than 50 countries.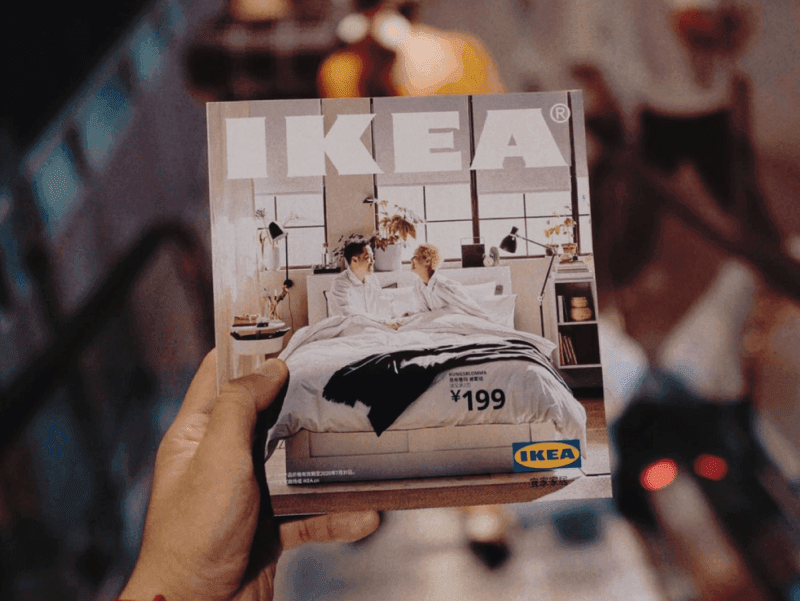 PESTEL analysis for IKEA
Understanding IKEA's potential is aided greatly by conducting a PESTEL analysis for IKEA. A PESTEL analysis looks at the elements that influence a company's growth. In addition, this PESTEL IKEA can be used to identify potential risks to IKEA from the outside and can also be used to identify external dangers to this company.
Political factors
The expansion of a business is influenced by a variety of political issues. Business transactions are affected by the political ideology of the country in which they take place. For multinational corporations, a stable political climate is ideal.
In terms of lobbying, IKEA's involvement is negligible. This can be deduced from the amount of money the corporation spends on lobbying.

The Lufsig doll scandal also damaged the sale of this artefact in 2013. Lufsig sounded foul in Cantonese. 2013 protester threw a Lufsig doll at Hong Kong's top CEO. This gave the doll metaphorical meaning. Following the incident, it was totally sold out in Hong Kong.
Economical factors
People's ability to spend is reflected in a country's economic health. As a result, the business of a corporation is directly affected. Looking for areas with stable market conditions could help a company increase sales.
Because of its focus on cutting costs, IKEA was able to navigate the financial crisis of 2009. Hence, they saw a one percent decline in the sales volume.

Changing raw material costs can have a significant impact on a company's profitability.
Social factors
Social and cultural variables too can have a deep impact on business and its revenues. Before setting foot on any of the overseas markets, it is crucial to get the local subtleties perfect. It is crucial to respect the social and cultural values of the local market.
IKEA needs to consider local conventions in branding to avoid cultural ramifications from different nations.

If the organisation wants to improve its reputation, it needs to address the concerns of customers from around the world.
Technological factors
Technically, IKEA moved forward by launching an online store to sell its products. IKEA product brochures are still printed and distributed. However, the online field is also used for increasing business.
Customer input is crucial for business growth. The company must prevent technical problems to please customers. To build trust, they should share online reviews and ratings.

The e-commerce platform must be improved for easy shopping. Several clients have complained about the company's delivery mechanism.
Environmental factors
A growing number of people around the world are concerned about their impact on the environment. Adapting production methods to be more environmentally friendly is necessary because of the delicate ecological situation.
It has committed billions of dollars to the growth of developing countries' renewable energy industries.

Sustainable resources are also being used in the production of the company's products.
Legal factors
An organization's growth is severely hindered by legal concerns. A company's reputation is tarnished by pending legal cases and/or multiple lawsuits.
Low-quality items can jeopardise a company's ability to satisfy its customers. Customers who are injured as a result of a company's defective products may bring a lawsuit against it.

It is imperative that IKEA adhere to the labour rules of the countries in which they plan to set up production facilities. It protects workers from potentially life-threatening conditions.
IKEA PESTEL analysis PDF
Political factors

In terms of lobbying, IKEA's role is minor.

The Lufsig doll controversy hurt 2013 sales.

Economical factors

IKEA survived the 2009 recession and sales dropped by 1%.

Raw material prices can affect a company's profitability.

Social factors

It must consider local brands to avoid cultural issues.

It must address clients worldwide.

Technological factors

It must address the technical issues to maintain its reputation.

It must improve e-commerce for convenient shopping.

Environmental factors

It has invested billions in renewable energy.

The company's goods utilise sustainable materials.

Legal factors

Customers damaged by a company's faulty products can sue.

Workers are protected from deadly situations.
For students and professionals alike, the PDF report format is a great resource, but changing a downloaded PDF report is tough because of the document format's inability to change the file type, extract text, or even edit the document itself. In just a few clicks, you can merge, compress, and edit PDF reports using the groundbreaking features of PDF Agile. Other file kinds, such as Word, Excel, and PowerPoint can also be easily converted to PDFs. PDF Agile can be used to alter the PESTEL analysis of IKEA PDF reports.
Key Takeaways
IKEA has weathered the economic downturn relatively well. IKEA faces technological and legal challenges. Customers with technical issues need rapid assistance. If consumers are hurt by poor-quality furniture, the legal component is very significant. IKEA PESTEL analysis is an excellent example of how a company analyzes its business's current and projected growth and creates strategic plans for its future. PDF Agile is the best PDF editor and convertor, with many creative tools for editing, converting, and compressing your PDF document. It supports multiple formats and comes with an easy-to-use interface.
References
EdrawMax Online "Detailed PESTEL Analysis of IKEA": From https://www.edrawmax.com/article/ikea-pestel-analysis.html

Pestleanalysis.com "PESTLE Analysis of IKEA": From https://pestleanalysis.com/pestle-analysis-of-ikea/

Notesmatic.com "IKEA PESTEL Analysis": From https://notesmatic.com/ikea-pestel-analysis/