PESTEL Analysis is a tool mostly used by companies or businesses to help identify the external factors that could impact their operations. These factors can be political, economic, social, technological, environmental, or legal. By understanding how these factors could affect their business, companies can make better decisions and plan for potential risks. PESTEL Analysis can also help businesses identify opportunities that they may not have considered before.
Coca-Cola, the world's most popular soft drink, is made by the Coca-Cola Company, an American global beverage conglomerate. John Stith Pemberton, a pharmacist, introduced the sugary beverage in 1886. Other non-alcoholic beverage concentrates, syrups, and alcoholic beverages are produced, sold, and marketed by the Coca-Cola Company.
We conduct a complete Coca-Cola PESTEL study to determine how political, economic, social, cultural, environmental, legal, and technical aspects affect the company.
Background of Coca-Cola
Before doing the PESTEL analysis, one should know the background of Coca-Cola. Coca-Cola is a leading US-based beverage company that primarily produces non-alcoholic, flavored beverages. Coca-Cola is a brand of carbonated soft drink that was first produced commercially in the United States in 1892. James Quincey serves as the Chief Executive Officer of the Coca-Cola Company, and its founders were Griggs Candler and John Stith Pemberton. This particular business operates out of Atlanta, which is located in the state of Georgia in the United States. This corporation generates $8.92 billion in net income while having annual revenues of $ 37.27 billion in 2019 in the United States of America (2019). The company sells its products in more than 200 countries.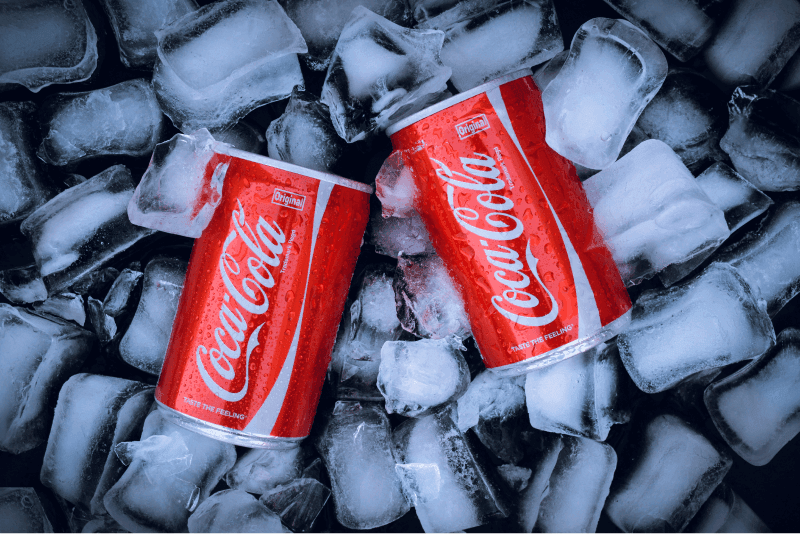 PESTEL analysis of Coca-Cola
Coca-Cola's PESTEL analysis demonstrates how different elements such as politics and economics can either accelerate or impede the growth of a Coca-Cola company. Even though Coca-Cola is one of the world's largest beverage corporations, it is affected by these external influences.
Political factors
Political issues may have a direct impact on a company's commercial environment. If the political situation in a country is not stable, despite spending a lot of money and time, the company may suffer losses. As a result, political conditions might have an impact on a company's success.
The sales of Coca-Cola may be affected by changes in taxation, labor regulations, and job conditions.

Foreign trade relations with the US have the potential to affect Coca-Cola's business in the country. For instance, Coke cannot be sold in Burma because of the commercial relations between the United States and Burma.
Economical factors
A company's investment in a country is heavily influenced by economic conditions in the country itself. A country's economic stability might play a role even if it has a strong trading connection. Failure to generate profit and growth risks jeopardise the company's long-term viability.
There is a direct correlation between the price of raw ingredients and the terms of trade with their suppliers. The rising cost of tense trade relations may pose a threat to the company's growth.

Coca-Cola's revenue is 70% dependent on markets outside the United States. Development in these countries may be influenced by their market conditions.
Social factors
The socio-cultural context in which a firm operates has a substantial impact on its success. To manage a successful firm, they must face the challenges head-on. Otherwise, it's possible that the business won't be able to attract new clients.
As Coca-Cola expands its operations in various nations, it must take into account the local palate. Over the past few years, they've produced more than 30 flavors for Japan. To get more customers, they can use these experimental flavors.

For the most part, Coca-Cola makes and sells carbonated sugary beverages. This could lead to a decrease in income if the company does not offer healthier alternatives to its products. To entice health-conscious consumers, the company should offer additional drinks like Coke Zero.
Technological factors
Aside from the direct impact of technology on beverage companies, there are additional variables that can impact their growth.
The number of smartphone users has grown due to technological advancement. Social networking sites are a great option for businesses when it comes to marketing and promotion.

When it comes to creating new products, brands can't do it alone. The more resources they have available to invest in infrastructure, the more likely they will perform high-quality research.
Environmental factors
Environmental concerns may affect the brand recognition of beverage companies.
The organization can improve its brand image by utilizing cutting-edge waste management technology. While establishing creative campaigns or making donations to environmental issues, the corporation can promote awareness and educate the public.

The corporation could look into more environmentally friendly packaging alternatives. They can use other recyclable materials in place of their plastic bottle.
Legal factors
It is possible that the legal difficulties will not immediately affect the company's business. However, they can exert some influence behind the scenes.
In most nations, the amount of caffeine in a beverage is predetermined. Coca-Cola has had to pay for lawsuits because of its high caffeine concentration.

Several countries, including the U.S., limit sugar in beverages. Coke must take this into account because of its products. If not, the company faces legal consequences.
Coca-Cola PESTEL analysis PDF
Political factors

Taxes might affect Coca-Cola sales.

US-foreign relations affect its business.

Economical factors

Market may affect their growth.

Trade tensions may slow firm growth.

Social factors

Coca-Cola must consider local tastes to boost sales.

Coca cola must produce healthy sugar-free drinks.

Technological factors

Social networking helps in promotion.

Infrastructure financing improves research.

Environmental factors

Innovative trash management improves brand image.

Coca-Cola should use greener packaging.

Legal factors

Caffeine content has led to litigation.

To prevent a lawsuit, coke should limit sugar content.
Even though PDF reports are a fantastic resource for students and professionals, it is difficult to modify a downloaded PDF report due to the format's inability to convert the file to another format, extract text, or edit the document itself. Using PDF Agile's innovative capabilities and straightforward interface, you can swiftly edit, combine, transform, and compress PDF reports. PDF files can also be easily converted to other file formats, including Word, Excel, PowerPoint, Text, Image, and CAD. The PDF report of the Coca-Cola PESTEL analysis can also be downloaded and edited using PDF Agile.
Key takeaways
Coca-Cola has a strong customer base, robust infrastructure, and investments. Coca-Cola's PESTEL analysis shows they must strategize for future growth. They can work on directly affecting concerns.
References
EdrawMax Online "Detailed PESTEL Analysis of Coca Cola ": From https://www.edrawmax.com/article/coca-cola-pestel-analysis.html

pestleanalysis.com "PESTLE Analysis of Coca Cola": From https://pestleanalysis.com/pestle-analysis-of-coca-cola/

MBA SKOOL "Coca-Cola PESTLE Analysis": From https://www.mbaskool.com/pestle-analysis/companies/18043-coca-cola.html